Kingston University's vaccination centre could welcome students for work when the university's premises open again.
The vaccination site is currently running with the help of the university's marshalls who provide support for patients arriving for the jab at the John Galsworthy building on the days the clinic is open.
"A number of such vaccination sites are actually running with volunteers, said Jennifer Edwards, Head of Public Affairs and Insight at Kingston University.
"Going forward, we would definitely consider using student ambassadors, when the students are back on campus and if it's something we're doing.
"There are a number of different options but we're not at the point yet where we can really decide what's the most suitable for us until we know what the university's position is at the time and what our GP partners need as well."
The university is already working together with students during the pandemic – many nursing students and those with relevant experience are working at KU's testing centre based in the Penrhyn Road building.
"As any new job, it was nerve-wracking, especially being around the possibility of people carrying the virus, but with the training, services and the PPE that has been provided by the university, it is one of the most calming jobs I've had," said KU alumna in Business Management with Human Resources, Bariz Othman, who had nursing experience and was recruited to work at the testing site.
"It's very smooth, very clear what we're doing and safe. We have to get tested every morning. Having those chances, because there are a lot of health centres that do not even have the possibility of getting tests every day, for me, it's very relaxing,"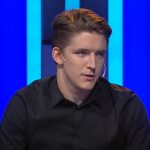 Journalism student from Kingston University and Editor of The River. Main interests: books, basketball and motorsports.