The president of the KU women's rugby team fears that female students do not want to get involved in rugby, because of stereotypes and worries about being judged.
This comes shortly after free sports coaching sessions for women were announced by KU's sport and active lifestyle team, who are attempting to tackle gender imbalance in support of the This Girl Can campaign.
"I'm happy that the University is getting involved in the campaign, as hopefully it encourages more women to take part in any sport they want to play, whether it's rugby or football," said Michaela Warr, women's rugby president and international law student.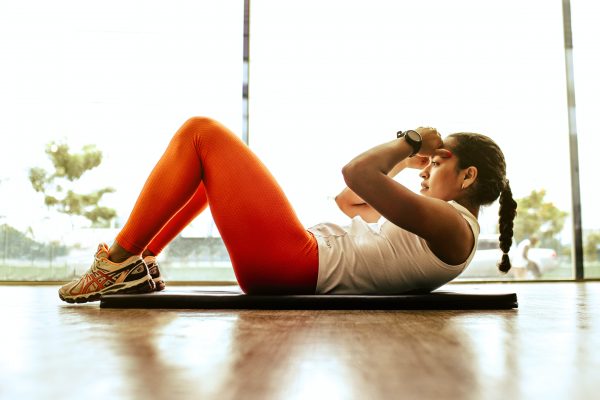 Warr admits that growing up in Dubai, the stigma surrounding women in sport was not nearly as prominent. "I grew up in a country where girls everywhere were playing rugby, and it was amazing," she said.

In the UK however, she has noticed some differences. "There's such a bad stigma here around women's rugby," Warr said. "It's quite annoying as I'm worried that's why people don't want to join rugby, because of what other people might think of them."
The women's rugby president has seen the effect of these preconceptions in professional sport too, noting the difference between male and female advertising strategies.
"There was an ad where England showed models wearing the [women's] England kit, and used male rugby players to model their kit," said Warr. "Why did they do this? Are women who play rugby not pretty enough?"
The KU This Girl Can scheme will focus on helping women to train as sports coaches, allowing them to "lead from the front".
"Currently there are more men coaching than women, and we think that everyone doing sport should have the choice as to who coaches or leads their activity," said the sport and active lifestyle team in a statement.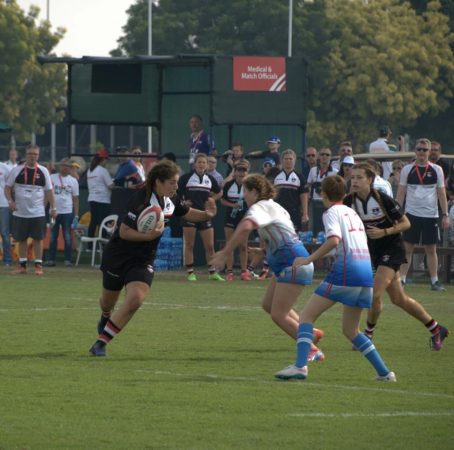 Warr agrees that it is necessary for the University to provide more coaches, saying: "I'm currently coaching the women's team because we haven't got a coach, and I'm not really sure what is being done about that anymore."
On the encouragement the women's rugby team receives from the University overall, Warr said: "We get a couple of people coming to watch us at games, however I don't think we get enough support."
Despite this, Warr enjoys her role as women's rugby president, saying: "This is my second year as president, as I wanted to have a leadership role in the sport I love to play. I like being a leader, as people can come to me and ask me questions about rugby and I've got the answers most of the time."
According to the sports and active lifestyle team's statement, EU research shows that only 30 per cent of the coaching workforce are women, with only 17 per cent of qualified coaches being female. As a result, helping more women into sports leadership roles is vital.
On the whole, they say the goal of the scheme is "to get more women and girls moving, regardless of shape, size and ability".
Like family
Another huge benefit of participation in sport can be the social element it adds, as Warr has found. "I've made so many friends from joining rugby," she said.
"From the moment I joined, everyone was so welcoming, and each year we get new people joining our little rugby family."
The gameplay itself is enjoyable too, Warr adds, saying that she has fun regardless of the outcome.
The team has gotten off to a good start this season, playing their first game on November 10 and winning by a huge margin with a final score of 43-7. "I was so amazed and super proud of the girls who had never played before," said Warr about the game.
"I'm also grateful for the team helping me to coach the new girls. It's been a ride but we managed."
The women's rugby team have more games lined up before the end of term, which they encourage students o keep an eye out for on their Instagram, @KUWRC.
They also train every Monday at 6pm at Tolworth, where students are able o join in. For more information on the free sports coaching for girls, contact sports development manager Jo Heath.