2017 was an amazing year for film, with blockbuster hits like Logan, Baby Driver and Dunkirk, but that does not mean it was without its controversial moments. The film Get Out contributed to the dialogue on racism in both America and the UK. Then you have Star Wars: The Last Jedi which divided an entire fanbase – only time will tell if it will age as well as the original trilogy or become universally shunned like the prequels. But with a new year comes new films to look forward to, so here are 10 films we are excited about in 2018.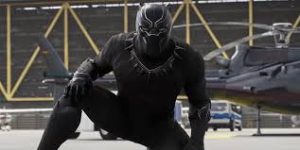 Black Panther – February 16, 2018: We got to see a glimpse of the latest Marvel superhero to hit the big screen in Captain America: Civil War and we cannot wait to see him in his own feature-length film. If the trailer is anything to go by, it is going to be a great entry into the Marvel cinematic universe.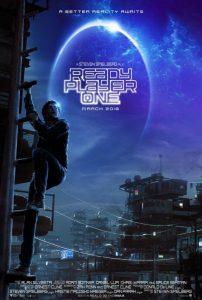 Ready Player One – March 30, 2018: Directed by Stephen Spielberg and based on Ernest Clines' bestselling novel, we will see young outcast Wade Watts take part in an epic easter egg hunt inside a massive, online, virtual-reality game to win a fortune that will set him up for life. Ready Player One is going to be chockfull of pop culture icons, from Street Fighter to Tron and even A Nightmare on Elm Street – it looks like there will be something for everyone in this sci-fi action adventure.
Ready Player One trailer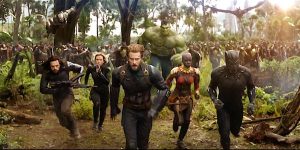 Avengers: Infinity War – May 4, 2018: This is what Marvel has been building up to from the moment it began in 2008 with Iron man. With a number of the stars' contracts coming to an end after Infinity War, there are bound to be some emotional moments that are going to hit fans hard. Also, we finally get to see the Guardians of the Galaxy cross paths with the Avengers. How can you not be excited about that?
Avengers: Infinity War trailer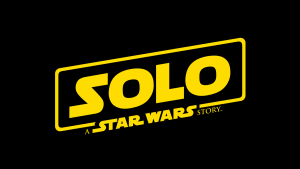 Solo: A Star Wars Story – May 25, 2018: Since the announcement of the spin-off Star Wars films, fans of the franchise have been sceptical, especially when it was announced that the iconic Han Solo was getting his own stand-alone film. Let's hope that this standalone Star Wars adventure can live up to the high standard set by Rogue One.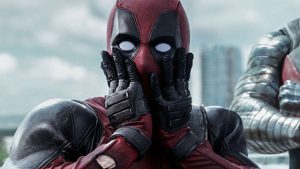 Deadpool 2 – June 1, 2018: Deadpool, one of the lesser known Marvel characters, finally got a chance to shine in 2016 and showed Hollywood that an adult superhero film can still be profitable. Not much is yet known about the plot of Deadpool 2 but if the recent teaser trailer is anything to go by, it is going to be just as crazy, obscene and over the top as the original.
Deadpool 2 trailer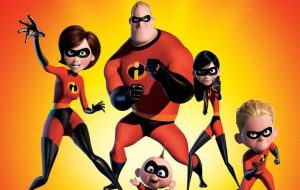 Incredibles 2 – June 15, 2018:  In 2004 we got to meet Mr Incredible and his family. For years we have waited for Pixar to release the next chapter of their story and it is finally coming this year. The Incredibles 2 will be a direct sequel to the original and we cannot wait for it.
Incredibles 2 trailer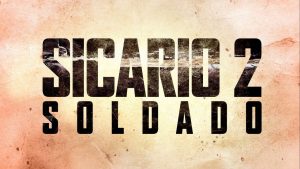 Sicario 2: Soldado – June 29, 2018: In 2015 we were treated to the surprise hit Sicario which was one of the most suspenseful thrillers to come out that year. It did not seem like the kind of film that would need a sequel. However, with lead screenplay writer Taylor Sheridan (Hell or High Water) working on the film it is bound to be an intense thriller that should not disappoint.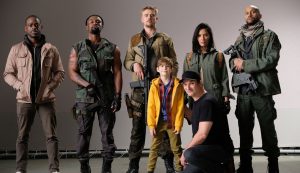 The Predator – August 3, 2018: Not much is known about The Predator at the moment apart from it being a remake of the 1987 action sci-fi classic Predator. It looks like it will share the plot of the original. With director Shane Black (The Nice Guys and Iron man 3) at the helm, we may finally get a remake that does the original justice.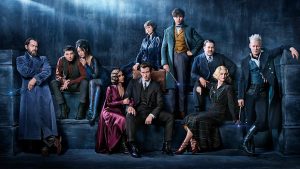 Fantastic Beasts: The Crimes of Grindelwald – November 16 2018: Continuing the story from Fantastic Beasts and Where to Find Them, we will finally get to see the next chapter of Newt Scamander's story. Scamander teams up with a much younger Albus Dumbledore to catch the mysterious Grindelwald after he escapes custody of the Magical Congress of the United States of America.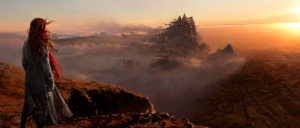 Mortal Engines – December 14, 2018: Based on Philip Reeve's young adult novel, the cities of the world survive on a desolate Earth by moving around on wheels, attacking and devouring smaller towns in order to replenish their own resources. This post-apocalypse adventure is shaping up to be one of the most ambitious book to film adaptations in recent memory.
Mortal Engines trailer