Every day, more people shift their habits and become vegan.
Students who abandon their old habits and become vegan often have difficulty finding affordable vegan meals.
Restaurant options are not suitable for everyone.
Here are three vegan recipe ideas that are both delicious and budget-friendly for students.
Tabbouleh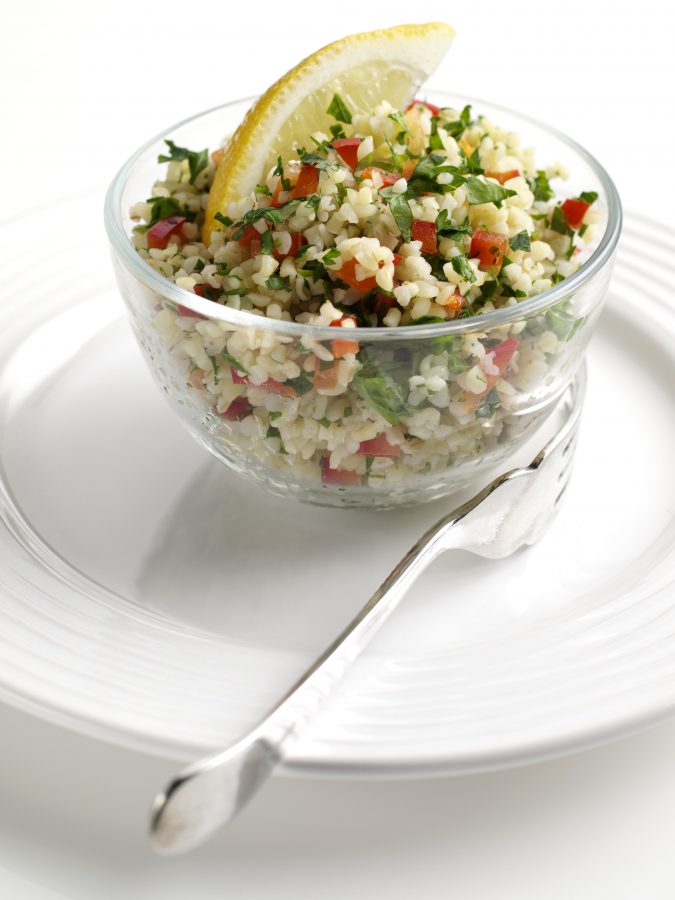 Preparation Time: 20 mins
Cooking Time: 25 mins
Ingredients:
800 grams of chickpeas, rinse and drain before use
6 tbsp of olive oil
1 tbsp masala
250 grams of peas
2 lemons
Chopped parsley (whole pack)
Chopped mint (whole pack)
250 grams of a multi-grain pouch
1 cucumber
Pomegranate seeds to decorate the dish
Method:
Heat the oven to 180 degrees.
Mix 4 tbsp olive oil with the masala and a pinch of salt and pepper. Toss the chickpeas in a large roasting tray. Cook for 15 mins. Add in the mixed grains, peas, and lemon zest. Mix well, then return to the oven for about ten mins until warm.
Transfer to a large bowl, and add the parsley, mint, radishes, cucumber, remaining olive oil, and lemon juice. Season to taste and scatter over the pomegranate seeds for an elevated taste.
Okra stew (usually served with long-grain white rice)
Preparation Time: 15 mins
Cooking Time: 25 mins
Ingredients
1 pack of frozen okra
1 cup tomato juice
2 cups of vegetable stock
Salt and pepper for seasoning
1 tbsp of tomato paste
2 tsp of coriander
1 tsp of cumin
Some fresh coriander for garnish
1 chopped onion
2 cloves of minced garlic
3 tbsp of vegetable oil
Method
Add the vegetable oil to a pot and cook it over medium-high heat. Toss the minced garlic and onion until they are golden. Stir the other ingredients in the pot well before adding the okra. With a short toss, add your tomato paste in the same pot. On medium heat, add the stock and let it simmer for five minutes.
Add the tomato juice to the same saucepan for the time being. To prevent crushing the okra, stir slowly. Season with salt, pepper, cumin, coriander, and as desired. Turn the heat as low as you can while bringing the mixture to a boil. Let it simmer for 15 to 20 minutes, or until the okra is tender. Enjoy with rice or pita bread.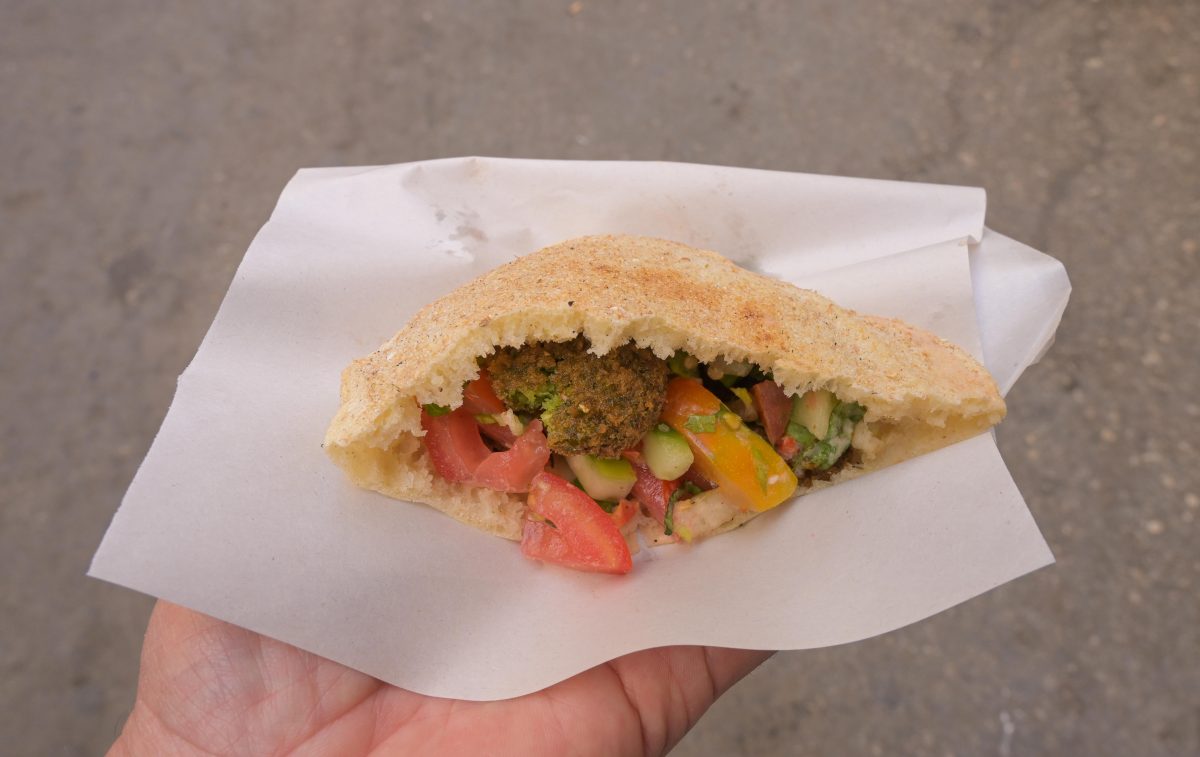 Falafel burgers
Preparation Time: 10 mins
Cooking Time: 6 mins
Ingredients
400 grams of chickpeas (rinsed and drained)
1 red onion, finely chopped
1 garlic clove, roughly chopped
Handful fresh parsley
1 tsp cumin
1 tsp ground coriander
½ tsp chilli powder
2 tbsp plain flour
2 tbsp vegetable oil
Toasted pitta bread, to serve
Green salad for the sandwich garnish
Method
Pat down the drained chickpeas with a kitchen paper towel. Add the chickpeas with the onions, garlic, parsley, cumin, coriander, chili powder, flour, and salt in a food processor. Blend until smooth and shape into four equal circle patties.
Heat up the vegetable oil in a frying pan. Fry the patties for three minutes on each side until golden. Put your patties in a pita bread and garnish with the green salad and pomegranate seeds if you have them.