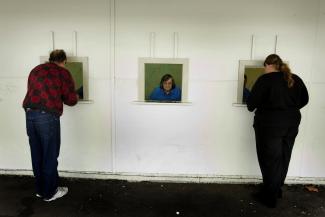 Students could discover how much faith friends and family have in them after Ladbrokes offered to place bets on the outcome of their degree.
The trial scheme provides odds on degree classification of freshers at 20 top universities and could be expanded to other institutions, including Kingston.
Alex Donohue, from Ladbrokes said: "To do that list of 20 was a very big piece of work. But we won't rule out the possibility to extend it if it's to be as popular as we'd like."
Trial scheme
Although it may be considered just a bit of fun, Kingston's student union fears it might put more pressure on students or undermine their confidence.
"It trivialises the effort that students put in to their studies and the significance of the achievement that graduation represents," said Emma Shakir, VP of teaching and learning. "Our students' efforts should be celebrated, not the subject of speculation."
With students now paying up to £9,000 a year to study, Ladbrokes insists that this service could help parents get some return as they invest in their children's future.
Waste of money
But first-year creative writing and drama student, Alice Kynman, said she believed it is a waste of money. "Personally I don't agree with this. You shouldn't pressure your child, if they want to be there, then great and hopefully they will strive and succeed."
James Willis, a third-year film studies student said he did not think it was really a problem but would not have wanted his parents to bet on him.
"Anything can happen over the course of three years, and at that point you can find out what your parents really honestly think you're capable of, since their money is on the line," he said.
Welfare of students
The bets are limited to £10 and although the stakes are low, KUSU does not support the scheme and said that promoting it could introduce students to gambling.
Shakir said: "As an organisation concerned about the welfare of students we don't feel that when students are on tight budgets, gambling is something that the university community should be promoting."