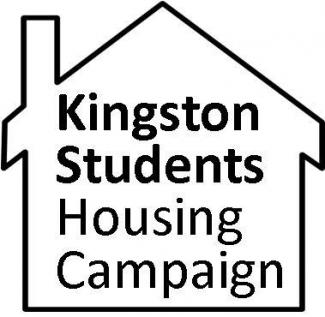 Socialist students have decided to run a campaign against the quality of halls accommodation, after three students were burnt from hot pipes in Clayhill.
The Kingston Students' Housing Campaign, which was set up by organisers Helen Pattison and James Ivens, has been launched to improve living standards for students across all campuses.
Pattison, 22, a former Nottingham University student, has successfully campaigned in universities across the UK including York, UEL and Sussex, and is very hopeful for this campaign at Kingston.
She said: "I think it is disgraceful that more students are getting burnt from hot pipes in the showers. Three people have now been hurt.
"If we're not going to get listened to, maybe we should take it to the Chancellor's office."
Taking action
The campaign involves students from Clayhill and Seething Wells, but the organisers are looking for more people to support them.
Their next step is to start leafleting in Clayhill on November 25 at 7pm.
Ivens, a member of the Socialist Party, said: "You've got hot pipes, punitive fees, it's severely understaffed and there are over 700 tenants at Clayhill. It's appalling.
"With bold strategies, we are willing to organise rent strikes and protests."
Many students said that they are disappointed with the way the campuses are managed and the "invasion of privacy" that comes with it.
Mariana Rodrigues, 18, a history and politics student, described the campus as a "prison".
"I asked management to turn down the thermostat because it's so hot. They said no because it's the temperature required by law to prevent Legionnaires' disease."
Time for a change
Clayhill was refurbished and en-suite showers were last installed in 2003.
Richard Jewitt, head of Support Services from KUSCO, said: "The thermostats have all been replaced and all have been checked across Clayhill.
"The pipes have been exposed in the showers since the refurbishment in 2003, and this is the first occasion of this happening."
A programme of refurbishments started in summer 2013, and will cover all KU-owned halls over the next few years.