Tag Archives:
Art students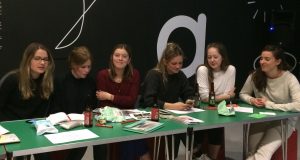 At university, we have a strict routine. We have four ...
Read More »
KU students enter the Pentland Winston Churchill Design competition with entries inspired by the politician himself
Read More »
A Kingston University bagged herself a spot at London Fashion Week. Charlotte ...
Read More »