A cocaine dealer has warned Kingston students about their excessive drug use while at university.
Kingston-based dealer Pete, who claims he makes up to £1,000-a-week selling "Kingston's purest cocaine", said he was shocked by the drug use of students and described how a close friend had been left with mental health issues because of their drug use.
"Kingston is just drug filled, I am very surprised," he told the River.
"NO offence to all of you students, but how the hell do you get through your studies? Most of the time I see anyone they are on something.
"You realise how much money there is to be made from these students. This is one for the Government: stop giving them free money, because guess what they spend it on? They do not spend it on books or pencils they spend it on drugs and they give me the money. I am apparently the bad person, but you are technically paying me. Think about how wrong that is."
Pete, not his real name, opened up about his life of crime and his views of the students who make up some of his customers last week.
"If I had children and they wanted to go to university I would have told them to stay the hell away from Kingston, regardless of what I do. Kingston is not the best of places.
"I loved it when I first came here, people are amazing, but I have seen so many of my friends go wrong.
"One is in a mental hospital because of drugs, another person who was the greatest skateboarder I ever knew cannot skate anymore. He is gone, looped."
The University has a zero-tolerance attitude towards illegal drugs on all university premises and works closely with the police to fight illegal drug use.
A team of representatives meet monthly with the local police to discuss issues arising in the area that may affect students, which enables them to "put proactive measures in place to safeguard students" where possible.
No offence to all of you students, but how the hell

do you get through your studies?
Kingston Police launched 'Operation Odin' in 2014, an initiative to address drug-related concerns in the borough, targeting those who sell or use drugs in the town.
A recent survey by online student paper The Tab revealed that nearly three quarters of students in the UK have tried drugs at least once while at university. The survey showed that cannabis, MDMA, laughing gas and cocaine were among the most regular drugs used by students. Fifteen per cent of the students asked in the survey had also tried heroin.
Pete, who said he had been dealing for 18 months, claimed he makes between £300 and £1000 a week – depending on how much drugs he uses himself. Our reporter did not see him deal drugs and we are unable to corroborate his claims. He was not paid for the interview.
He said he was very strict with deciding how much cocaine to sell and to whom. He admitted he had struggled in the past with his own drug addiction.
He said: "It makes me feel horrible especially with what I am doing, but that is why I regulate. I have had mates screaming at me, trying to punch, me because I will not give them drugs.
"I would rather take that than seeing them a year later in a mental hospital."
He said he had never been a student but mixed with a lot of KU students. He used to sell cannabis but then later moved into cocaine dealing.
"I thought at first that it was obviously a very, very bad thing to get into, but the more you do it the easier it seems and less risky," he said. "It is really easy to get into and once you are into to it, it is hard to get out of it I guess."
Pete said dealing had got to the point where it was boring and he wanted to find a "real job", but the good income was keeping him in the business.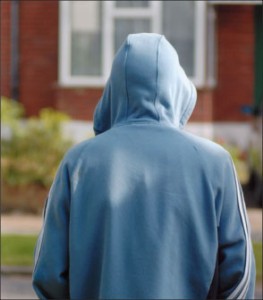 "Once you realise how much money you can make out of it, it is really hard to give it away. What I earn in a week working behind a bar or even in labour I could make in a night if I really wanted to," said Pete.
A Kingston University spokeswoman said: "The University works closely with the police and takes a proactive approach to encouraging students to behave responsibly and respectfully on campus. Should there be any instances in which illegal substances are believed, to have been supplied or used, the University will take appropriate disciplinary action.
"If students wish to talk through any safety issues in confidence, they can visit the Student Wellbeing drop-in service to speak to trained advisers."
A spokesman for the Kingston police said: "Drug dealing damages communities, generates crime, disorder and anti-social behaviour."
Harry Shapiro, Director of DrugWise said: "Many years ago… I produced a guide for students called 'Study Safely'. It made the point that for many students, it was the first time away from home which is both exciting, because nobody was checking what you were up to anymore, and so therefore a time of experimentation – but also potentially risky. That situation has not changed. Some students are also using drugs to stay up late to finish essays and other drugs in the belief it will make them smarter.
"All students need to make themselves aware of the risks of taking drugs, make informed choices and resist the temptation to believe tragedies can only happen to somebody else," said Harry Shapiro.
The National Union of Students warn that drugs can make you less aware of both yourself and your surroundings, and that if you take drugs you are more likely to put your health in danger.
Sociology and psychology student Tommy Evensen, 24, said he thought KU students' drug use was under control.
"I think there is an excessive use of marijuana among some groups of Kingston students. When it comes to harder drugs, I see some use at KU house parties but I would not say it was excessive," he said.
"I think many people have an informed and controlled opinion about harder drugs and are a bit careful in Kingston."
The Office for National Statistics latest statistics showed that 3,346 drug-poisoning deaths were registered in England and Wales in 2014 – the highest number since comparable reports began in 1993.
*If you seek drug or alcohol advice, contact: The Student Wellbeing Group: Health and Wellbeing at Kingston University 020 8417 2172 Kingston Community Wellbeing Service 020 8274 3051.