A group of business administration students have created a reflective cycling glove called Staunch in an effort to cut the number of cycling causalities in the UK.
David Boadu, Sana Khan, Adit Raja, Sanif Momin and Giles Bart-Plange were set with the task of coming up with a concept for their start-up module. The initial idea was to have a backpack for cyclists with two indicators in the back.
Boadu said: "However, this was not viable given the time frame we had and the capital available. We then thought of how we could simplify the product yet still tackle the same issue; which brought us to the idea of a high visibility reflective cycling glove."
They were able to find a manufacturer in China who agreed to take on their challenge and sent over their prototype for marketing.
They won £1,000 at the Bright Ideas event on February 3 where Vice Chancellor, Professor Julius Weinberg attended the event and happily tried out their prototype.
He said: "These are actually better than a pair of gloves I bought recently. I could definitely see these gloves being used in the winter." He suggested that the team design a fingerless glove for summer.
The UK sees 9,000 cyclist casualties every year with collisions mostly occurring at junctions. The need for bright and clear indicators for cyclists are paramount.
Staunch gloves feature reflective arrows which represent indicators and act as a deterrent for cyclist casualties. They are also waterproof and highly durable.
"Right now we are feeling ecstatic. We are overwhelmed that we were able to win this prize," said Boadu. "We can't thank Kingston University enough for the opportunity."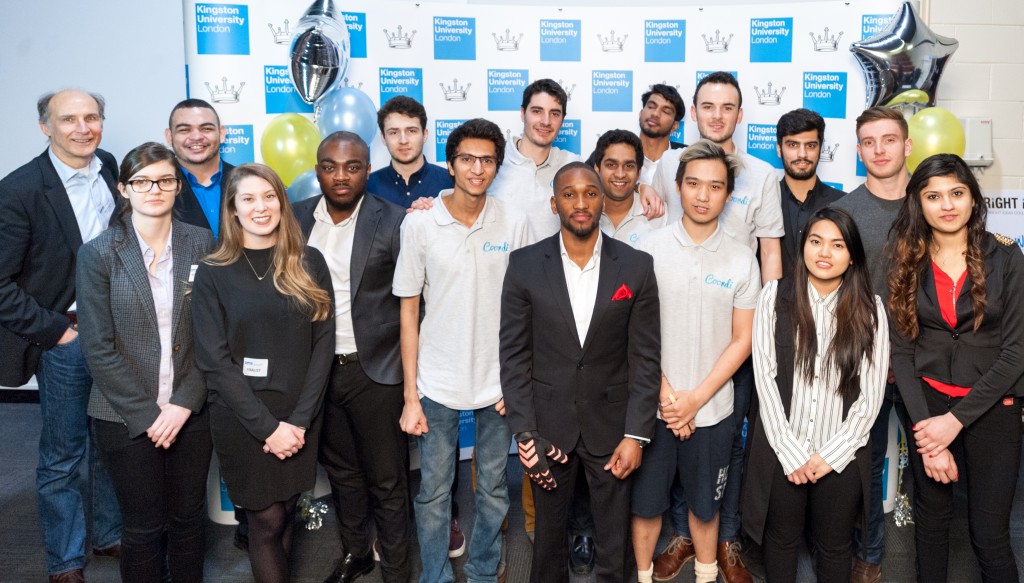 The Bright Ideas event runs a Dragon's Den style competition for student entrepreneurs and start-ups. Students are allowed to enter one of five categories: improving the world, sharing/ social/ connection, STEM, freelance, or products and services.
Fifty groups or individuals were shortlisted from a record breaking 600 entrants for the event ending with five winners of £1000 and five runner ups who received £250.
"This is not the end. We plan to pursue this venture and invest the money in a marketing strategy to better our product," Boadu said.
Other £1,000 winners included; Coordi, a sports application that works like Tinder to connect people in the local area based on sport interest; Beacon, a personal protection device designed to prevent attacks on young females; Green Trade Solutions, a coffee bean waste recycling solution, and Lauren Best's program to connect Kingston citizens with university students to design projects and work with clients.
Alongside winning in the Product and Services category at Bright Ideas, the group also won Kingston's Start-up Trade where they won best sales team and best overall company.