October is Breast Cancer Awareness Month and The River is running a series of articles looking at different aspects of the disease.
We know that around 5,000 people a month are diagnosed with breast cancer so it is important to check your breasts regulalry and to know what to look out for.
According to breastcancernow.org, these are the most common symptoms of breast cancer:
A lump or swelling in the breast, upper chest or armpit – you might feel it but not see it
A change to the skin such as puckering or dimpling
A change of colour of the breast – may look red or inflamed

A change to the nipple, for example, it may be inverted (pulled in)
Rash or crusting around the nipple

Any unusual liquid (discharge) from either nipple

Changes in size or shape of the breast
If you notice an unusual change it doesn't necessarily mean you have breast cancer, but it is important to get it checked at the GP.
How to check your breasts
The charity suggests that you use the simple TLC method: Touch, Look and Check.
Touch your breasts: can you feel anything unusual?
Look for changes: does anything look different?
Check any changes with your GP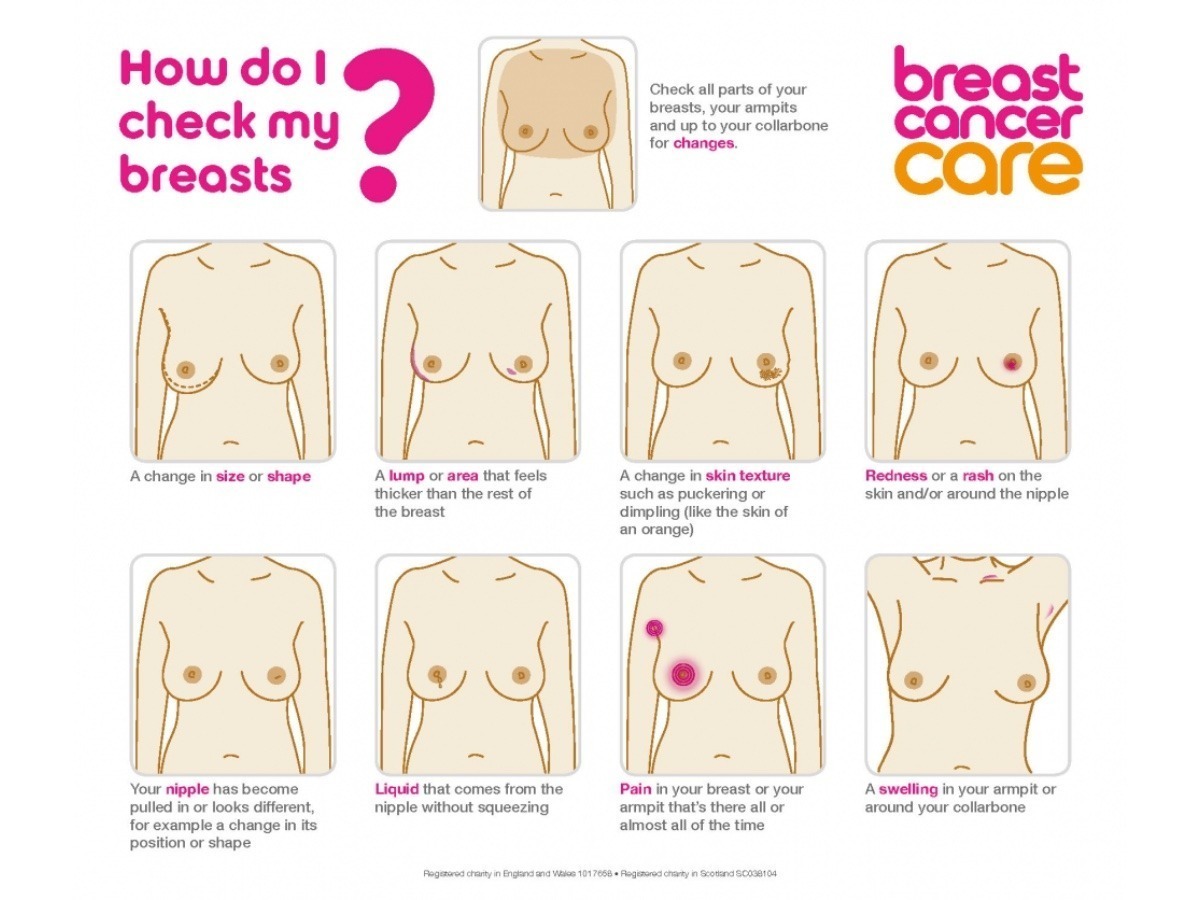 When checking your breasts lookout for these symptoms. Credit: breastcancernow.org
What will happen in your GP appointment?
If you feel any unusual changes then it's important to visit the GP as soon as possible. During the appointment, the GP will check your breasts and decide if there is a need for further investigation.
They may decide there is no need for further investigation, or they may ask to see you again after a short time.
If they decide to take things further, then they will send you to a breast clinic where specialists can carry out further tests.
If you are worried about your breast health then you can speak to breast care nurses for free on 0808 800 6000