Co-founder of Athlete Mannies and Nannies, Ben Coldray, has recommended to take up "the perfect job for students" working for the first sports-inspired nanny agency in London.
The nanny agency employs over 300 students working for families mainly in south-west London of which approximately 30-50 employees are KU students.
Lifelong friends and professional athletes, Coldray and Richard Goodman founded Athlete Mannies and Nannies in 2016 after graduating from St Mary's University in Teddington, a short distance from Kingston.
"When we started, we were students ourselves. It's super flexible, most of the hours work around the timetables so you miss the lecture times that's why it works really well.
"It really is the perfect job for students. For a part-time job, it is paid very well and you work in these luxury houses for a few hours allowing you to get out of your student digs for a bit," said Coldray.
Fenton Booth, a KU student who has been employed by the nanny agency since 2019, said: "For a student, it is an ideal part-time job. It's so flexible and the guys do a great job in finding the perfect family."
Harry Moore, a recent graduate from KU who also works for Athlete Mannies and Nannies echoed Booth's praise for the company.
He said: "It has been an extremely flexible job which adds no extra stress to my day to day.
"It has also been the first thing an employer wants to talk about in an interview as it makes for such a good, broad experience."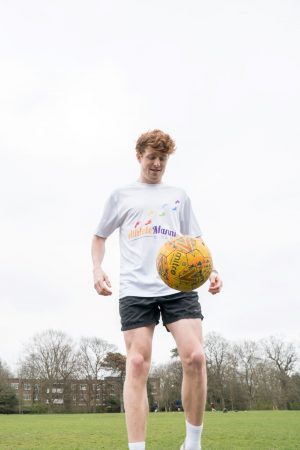 Effects of the pandemic
Despite the Covid-19 pandemic initially restricting all childcare services, Athlete Mannies and Nannies were boosted by government announcements in May 2020 and January this year which made childcare exempt.
"It was very tough for us in March, April and May 2020 when the pandemic first hit because you weren't allowed to go into people's houses, so our business did take a massive hit early doors.
"Overall, the pandemic has been negative with regards to our figures and the number of families we have lost but the latest government announcements have helped us gain a lot more traction to get back where we were before the pandemic," said Coldray
What started as a small-scale idea that Coldray and Goodman had mentioned whilst on a run together has now become a reputable business with plans to spread across London and beyond.
Coldray said: "The future is to aim to keep expanding across London, in my eyes, the aim is to move across to east London and then you never know we may even franchise out to different cities in the UK eventually."