International Women's Day came and went – some bought flowers, perhaps someone wished thier partner happy International Women's Day and then moved on. The same date has been globally commemorated for more than a hundred years and in the United States, the whole month of March is dedicated to women.
But aside from celebrations, is the fight for gender equality following a concrete path forward or are we all pretending that giving flowers is somehow going to fix the enormous social and economic disparities in society?
Women's Day reminds us of the cultural, social and political achievements women have made since the fight for equality began.
Over the last couple of years, women have made a huge leap and gained more rights and accomplishments: starting from the #MeToo movement in 2017 which sparked international rallies against sexual abuse, to Northern Ireland decriminalising abortion in 2019.
This decade has begun with another step forward with the election of the first female, Black and Asian-American vice president of the United States.
Moving on, this week in particular has been very hard on women. After celebrations on Monday, the mood quickly switched to discussions of racial discrimination as Meghan Markle described her experiences of Royal life. And now the recent disappearance of Sarah Everard and the debate about women's safety. These present-day unpleasant episodes shed a light on the continuing challenges women face every day.
Despite the number of rallies, marches and protests, there is only so much women can accomplish without the help of the political representatives elected to prioritise their wellbeing, reduce the gender pay gap and break the woman-as-weaker-sex stigma that has been circulating for centuries.
"The issues are very much the same as they used to be until a few years ago, unfortunately. While women have the right to vote in several countries today, a lot of them are still facing the usual barriers they've been facing all their lives," states Chourouk Gorrab, Co-founder, and Head of Communications & Partnerships at The Spill, a UK-based online publication which works with marginalised communities.
Violence against women
According to a 2017 global homicide study, 87,000 women were killed during that year and more than half of them were victims of people they knew, usually partners or family members. The study also concluded that compared to 2012, the number of female victims had increased.
Research conducted by UN Women has also highlighted how the pandemic has only exacerbated this issue, with one in three women experiencing violence and failing to report it because of lockdown restrictions. In many countries support services for women have also been diverted to cover Covid-19 relief.
The data-led research conducted by UN Women concluded that as a result of restrictions, there has been an increase in cyber-violence as well. In Australia, for example, it increased by 50 per cent after social distancing rules started being rolled out. 
Evolving role in society
"Hate to sound old-fashioned but as long as we're still having the babies and doing most of the childcare it's tougher for women: vastly more female jobs have been lost during the pandemic because women had to choose job or childcare — the SHE-CESSION," remarked @FluffifyE on Twitter.
For many decades the role of the woman has been that of a submissive wife, taking care of her children and the house but dependent on her husband's money. This is not necessarily the reality we live in today but to what extent?
It is reported that 44 per cent of men do not engage in housework, including cooking, cleaning and shopping for food compared to only six per cent of women. It is clear that the disproportionate rationing of housework between family members is still a result of the patriarchal stereotypes that portray women as those in charge of managing the house. 
If governments do not boycott these assumptions, how can women earn better wages, represent themselves in the highest levels of society and enact adequately funded policies to protect their health and wellbeing? 
Lockdown, in particular, has become a double-edged sword for women. While the distinction between work and housework has become blurred for everyone because of Covid restrictions, women managed to multitask between the different roles in their lives — worker, mother, partner, caretaker and so on. The sharing of responsibilities inside a family is a vital part of lessening the mental and physical toll women suffer from while juggling these roles. 
"Most women grow up expected to be more nurturing and giving than men and this extends both to the home and the workplace. Women who challenge this face social pushback and unconscious bias," commented @mindbodydharma on Twitter. 
Underrepresentation
According to the Secretary-General UN report of December 2020, 119 countries have never had a woman leader. 
The report continues stating that: "Available research demonstrates that women's and men's education, political experience and ages upon entering executive office are similar. Gendered perceptions that executive offices should be filled by men, and not on the basis of credentials, account for women's severe underrepresentation at this level."
In ministerial roles, women make up 21 per cent of the global positions meanwhile the 75 per cent of national and local legislative roles are occupied by a man. 
It is important to have a wide representation of women and other marginalised communities when it comes to politics because democracy cannot be made up only of the view of a single part of the world. The Sustainable Development Goals to reach before 2030 set out by the United Nations include women's equal participation in leadership. 
Aside from politics, the underrepresentation of women affects many more job sectors. The Sex and Power 2020 study conducted by the Fawcett Society showed that in the UK of roles in the judiciary, only a quarter are held by women (with only two female judges in the Supreme Court), only six per cent of CEOs of businesses with the highest market capitalisation and 30 per cent of university vice chancellors are women. 
Even in the media women suffer from underrepresentation with only 23 per cent of top editors being women, according to Reuters Institute latest research. 
Gorrab commented: "How can we expect to provide a clear and unbiased representation of our world if the people at the top and disseminating the information all fall within one category of the population?
"We're not asking for men to drop the ball and give it to us, but to split it and share it. This is what it should be about, equal opportunities, the rest should be based on merit."
Pay gap
The gender pay gap report by the European Commission found that on average women in the EU earn 14.1 per cent per hour less than men. The statistics vary from country to country, with Luxembourg being the country with the smallest gap (only 3 per cent) to Estonia with more than 20 per cent. Although the situation is slowly improving, the path to equality is still too slow. The decrease in the pay gap in the EU has only been two per cent over the last eight years. 
In the UK the pay gap in 2020 stood at 15.5 per cent amongst all employers but the disparity is closing faster than in the EU. In 2019 the pay gap in the UK was 17.4 per cent.
"I'm still baffled by the fact that, in the 21st century, we're still discussing this subject and trying to justify why women should be paid equally to men," said Gorrab. 
The reasons for the low remuneration of women can be found in the already mentioned lack of representation: a disproportionate number of women have low-paid jobs compared to the better-paid industries which are completely dominated by men. Discrimination and the number of hours spent in unpaid work only add fuel to a never-extinguished fire. 
"The introduction of paternity leave in some companies and countries should hopefully offer a shift in mentalities and help eliminate biases because maternity leave is a major argument in favour of maintaining that gap," added the Co-founder of The Spill.
The shift towards a more inclusive society will happen only when employers will accommodate women's needs, especially when deciding to start a family. Women should not feel obligated to choose between working or having a family; it is perfectly possible to manage both. 
"There is also this myth that women are less productive and therefore less deserving of top roles because eventually, they will be less able to dedicate their time to them, as they will eventually start a family and be less productive," stated Jennifer Hakim, Co-founder and Editor in Chief at The Spill.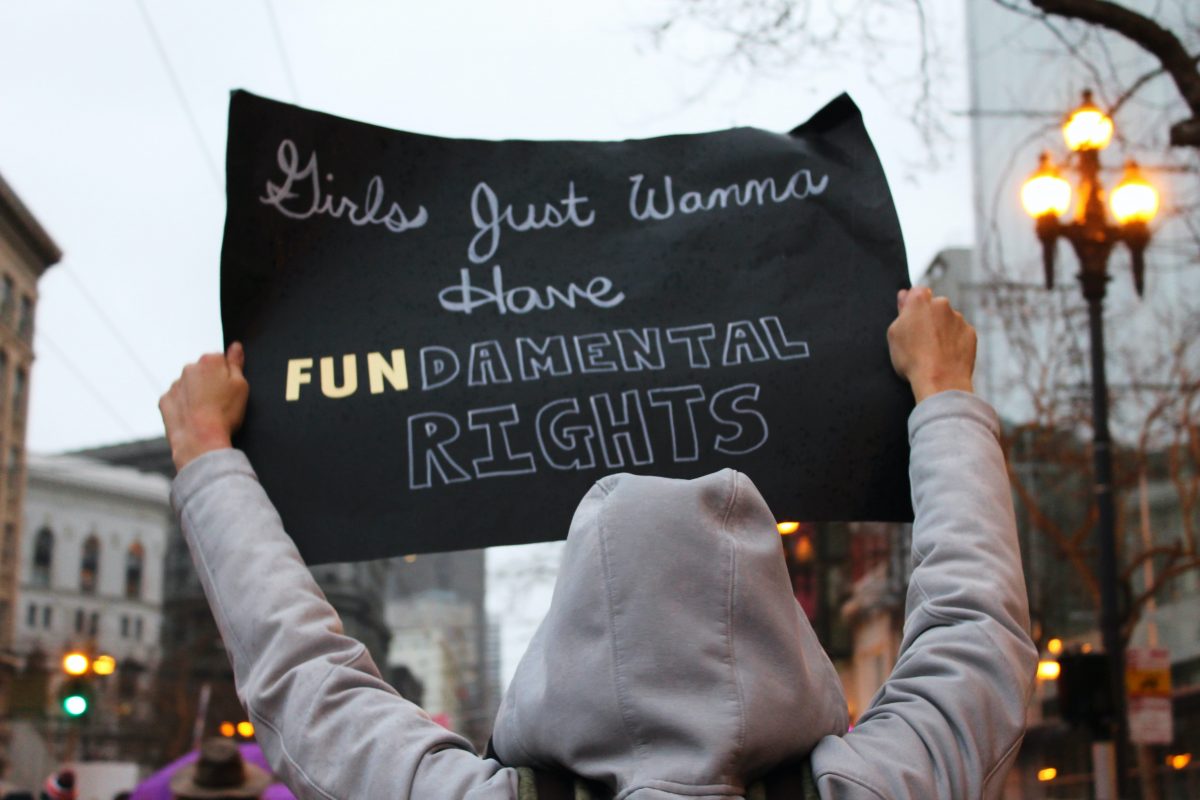 Now more than ever, it is time to end the discrimination women face every day both in their house, when their male counterpart does not pull their weight, and in the workplace. The spread of Covid-19 has highlighted just how important the work of millions of women in frontline and low-paid jobs have been. 
Governments globally need to act now and enact policies to require employers to publish their data to tackle the gender pay gap between employees, call for political parties to ensure they include a more realistic representation of the societies they serve and protect women's health by guaranteeing access to support services for victims of abuse.
Equality is an essential value that creates the moral basis of our civilisation and it is only when the economic, political and social disparities between men and women are cancelled that we can progress to become a better society.