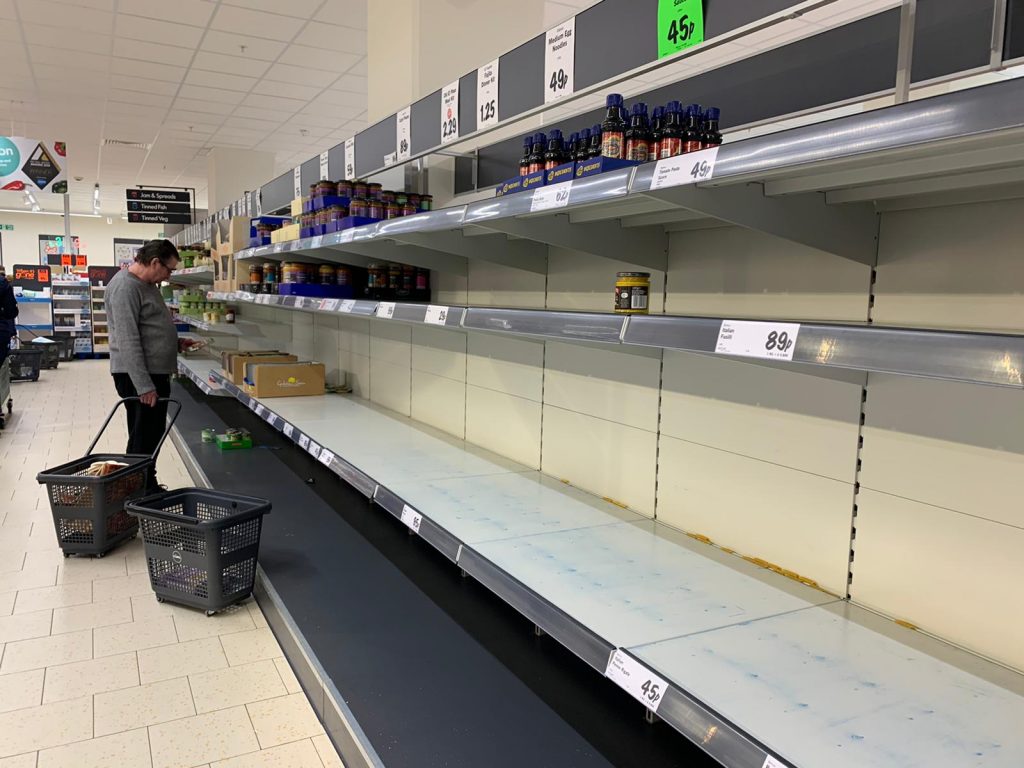 Long queues and empty shelves are starting to appear again in stores as Britons fear another lockdown, prompting panic buying again in anticipation for Christmas.
If the rule of six remains in place the size of Christmas dinners will be limited meaning more turkeys are needed. Supermarkets have seen a rise in people searching for turkeys, pies and puddings.
Kingston's Sainsbury's manager, Gary Niell, said: "The moment our prime minister announced restrictions and hinted at a lockdown, we saw a rise in shoppers stocking alcohol and essential items."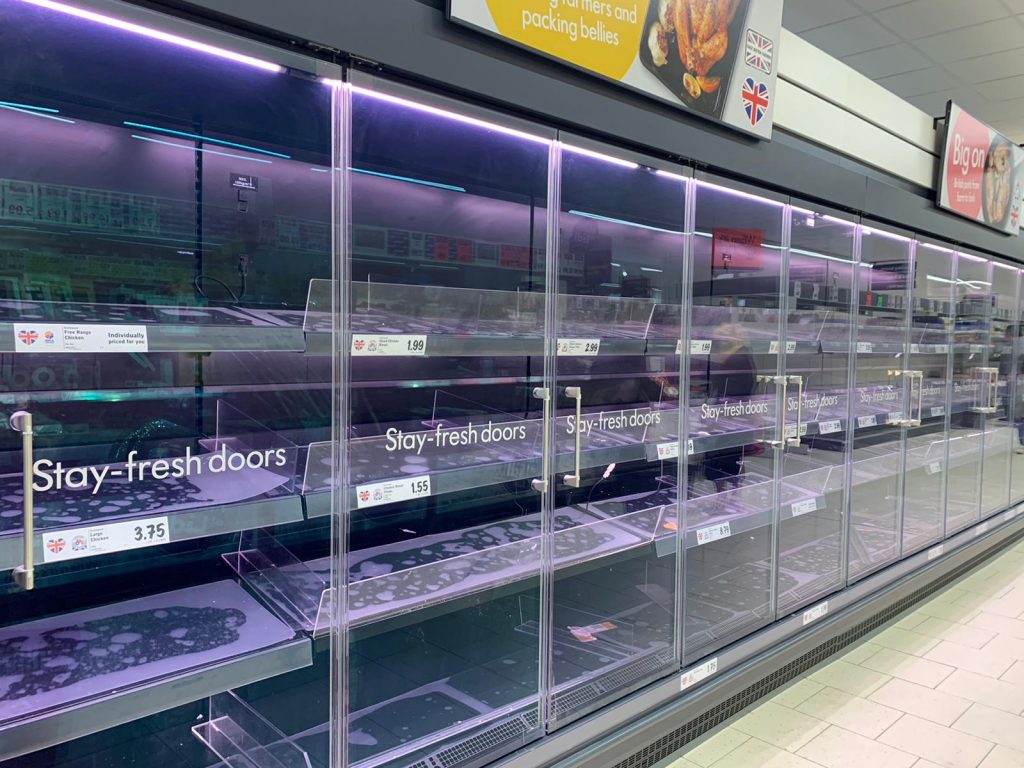 Niell added: "The panic-buying we saw in the first few months of lockdown is returning again but this time people are stocking up for Christmas too although our seasonal items are not out yet."
Experts are urging customers not to panic-buy and to be considerate of other more vulnerable people like the elderly or disabled and keep essential items on shelves.
An Aldi spokeswoman said: "It has never been like that, historically as soon as Halloween is over Christmas spikes."
The supermarket has doubled its weekly delivery slots to meet the demand and capacity for food deliveries but they are not experiencing any shortages.
Meghan miller, a resident in Kingston said: "It is very disappointing to see empty shelves, I was looking for cheese crackers and cheap red wine at my local Waitrose but was told it was out of stock."
It's been like Christmas for the last six months for some stores as there is a high demand for many essential items as many people have spent most of their time indoors.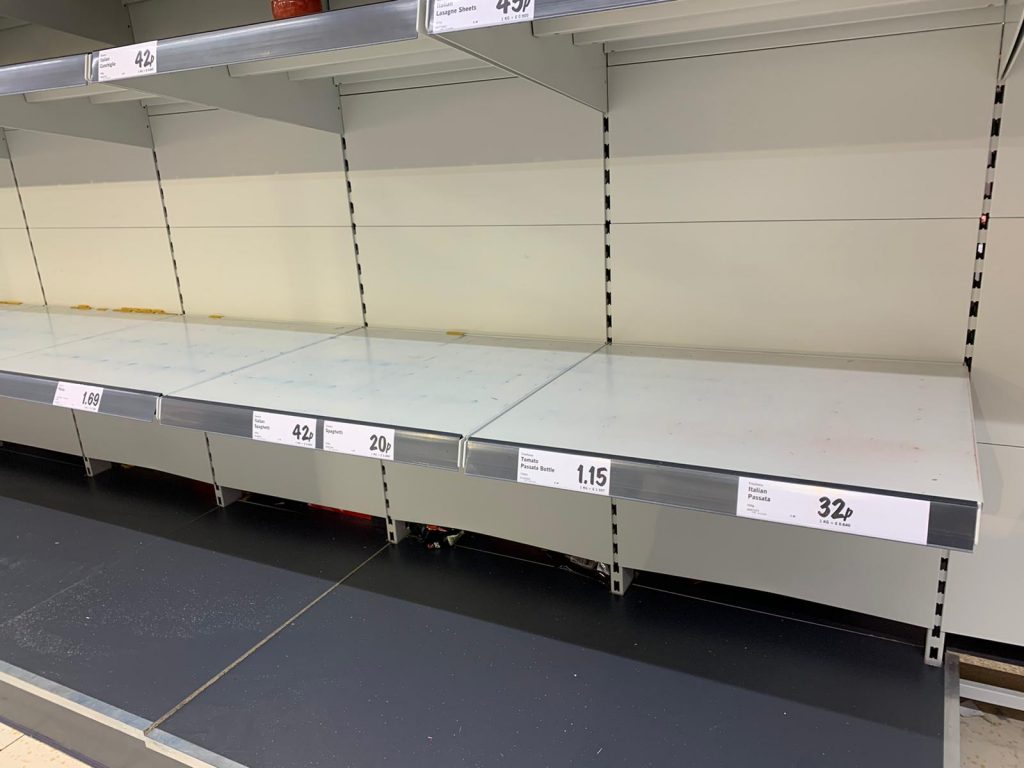 Rony Saad, a supermarket security officer in Kingston said: "The long queues are returning and people are stockpiling causing a very stressful situation."
There has been an uplift of people trying to stock up since the latest restrictions announced by the government.
" I am not selfish or greedy, I am just preparing for what might happen and getting my Christmas shopping done."

A panic buyer at Asda's supermarket.
Some shoppers want to avoid the rush and long queues in December, especially with the uncertainty as to what might happen next after the recent announcement by the prime minister introducing new restrictions.