Kingston University confirmed 16 new coronavirus cases on Monday, taking the total number of cases to 50 this academic year.
That total of 50 is one of the lowest numbers of confirmed cases at any university in the country.
The 16 new cases were registered last week up to October 30 – four more cases than the previous week (12).
"These figures are new confirmed Covid-19 cases reported to the University by our staff and students. They include students who are in University halls of residence or in private accommodation," Kingston University's official website says. 
Recently Kingston University launched a dashboard with the latest weekly coronavirus numbers. 
According to researchers from UniCovidUK, 61 universities across the UK have introduced such dashboards to inform their students and staff about the latest COVID-19 numbers.
UniCovidUK data also shows that 14 universities across the UK have introduced or are preparing to introduce testing regimes for their students and staff.
Those universities are: Cambridge, Cardiff, East Anglia, Essex, Exeter, Imperial College London, Leicester, Liverpool, London School of Economics, Nottingham, Oxford, Portsmouth, Southampton and Warwick.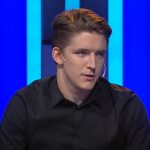 Journalism student from Kingston University and Editor of The River. Main interests: books, basketball and motorsports.