A recent KU graduate was awarded two weeks placement with JDO for a zero-alcohol tequila design project.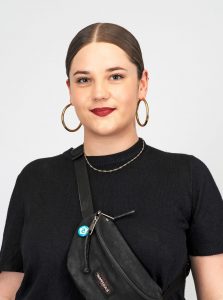 Suzy Brewer, who graduated with a BA in Graphic Design amazed the jury with the design of a new non-alcohol brand. She admits that her success came unexpectedly: "Initially I wasn't going to submit it. I thought it was good enough for the portfolio but not good enough for JDO."
JDO is a brand and design agency working with the world's greatest brands and their RAW competition is an opportunity for the next generation of graphic designers to be discovered and entry to the big world.
Brewer got a great deal of support from all her friends and the university faculty. Emily Wood, who is her tutor, was the person who introduced her to the idea of participating in the competition. "I owe so much of my creative drive and ability to my time at Kingston. They pushed me out of my comfort zone and encouraged me to keep developing, even when I thought it was done." Brewer said.
She admits that her interest in the subject of the competition and all inspiration throughout the process of designing was very high: "Simplicity of the brief is what engaged me initially, creating a zero per cent alcohol spirit brand was something really interesting tome straight away. I wanted to create something that hadn't been done before."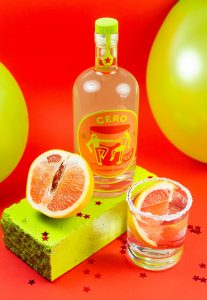 In her designs, she plays with colours and shapes, creating an engaging and playful brand that appeals to the audience. She has a very clear approach to what inspires her: "It sounds cliche but my biggest inspiration is my everyday surroundings. The places and people I interact with and the things I see on a daily basis."
She came up in the top 10 among many applications and was awarded a two-week internship at the JDO office in London at the end of the month. "This will be a huge help for my CV and creative career," said Brewer.
After her recent success, she changed her perspective on approaching big competitions and roles. Her piece of advice for people who doubt their ability to a breakthrough in creative industries is: "Trust your gut, stop being your own worst critic and submit your work to stuff!"