Over half of KU's sports teams got their British universities and colleges sport (BUCS) seasons underway on Wednesday. Freshers got their first taste of competitive university sports while several teams were making their debuts in new leagues after last year's promotions.
The results were mixed with some teams excelling and getting their seasons off to the perfect starts whilst others suffered agonising opening day defeats.
Football
Before the season started we spoke to captain Sam Ledger to get his thoughts on the season ahead and he told us that anything short of the title would be deemed a failure. Well the team could not have gotten off to a better start to their campaign as the team came away with a narrow 1-0 victory at home to Chichester.
The Women were involved in an exiting back and forth game against Middlesex, twice taking the lead only to be pegged back. With the score level at 3-3, KU missed a penalty which could have decided the game for them.
Rugby Union
In what will surely be one of the lowest scoring rugby games of the season, Kingston's men came away with a 10-5 victory over Middlesex. Kingston scored two quick first half tries and looked as though they would run away with the game however they could not build on their quick start but will no doubt be pleased to pick up the full points.
Lacrosse
Both the men and women's lacrosse teams got their seasons' off to losing starts. While the men were involved in a close game with Brunel, losing 6-5, the women were never in their game against Chichester and were on the end of a 18-6 hiding.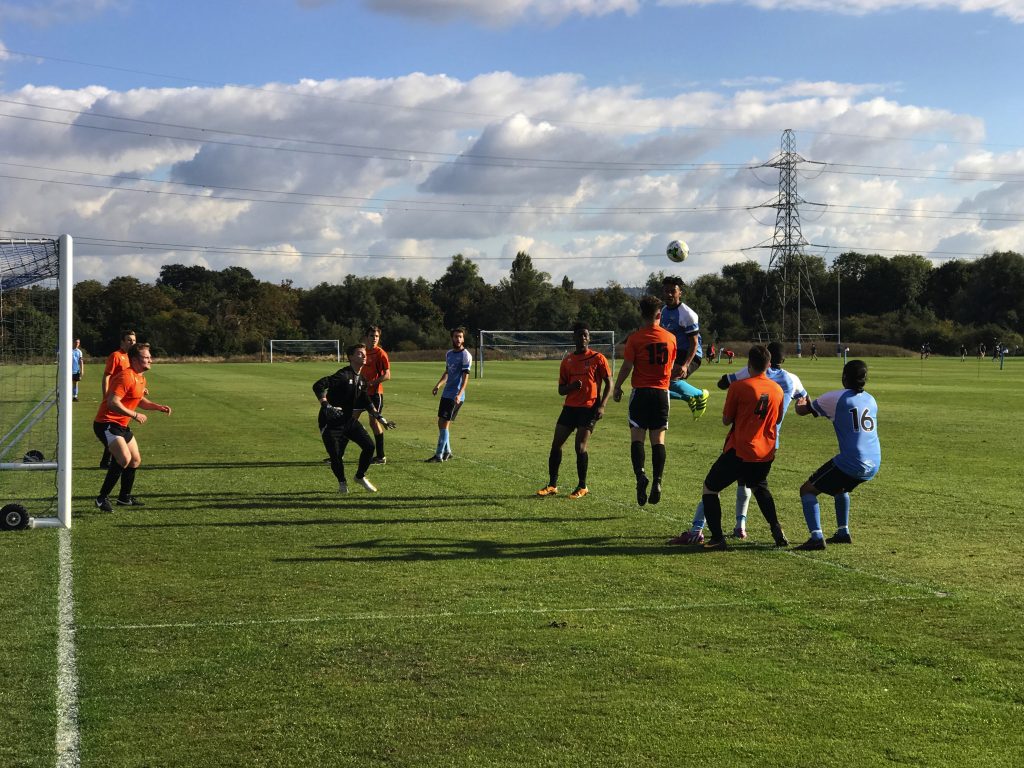 Story of the day – Wednesday, October 12
Kingston returned to competitive tennis after two years without a team. Captain Marc Jonker and his squad were trying to get KU their first tennis victory for four years and came close going down 8-4 to Kings College London.
"It was a good game, said Jonker, unfortunately the win escaped us today."
Performance of the week
The standout showing of the week was from the Women's Volleyball First Team who were competing in their first ever game in the heady heights of the BUCS South Eastern 2A league against rivals Surrey.
They comfortably won their game 3-1 but what was most impressive was that the win came away from home and against bitter rivals University of Surrey.
"We lost the second set but didn't give up and kept the spirit in the team, It was a nice feeling especially it being an away game," said a delighted captain, Karina Zagidullina.
Full results:
Badminton:
Brunel University Men's First Team 5 – 3 Kingston University Men's First Team
Kingston University Women's First Team 6 – 2 Canterbury Christ Church University Women's First Team
Football:
Kingston University Men's First Team 1 – 0 University of Chichester Men's Fifth Team
Roehampton University Men's Second Team 1 – 1 Kingston University Men's Second Team
London School of Economics Men's Third Team 2 – 0 Kingston University Men's Third Team
Kingston University Women's First Team 3 – 3 Middlesex University Women's First Team
Hockey:
Kingston University Men's First Team 3 – 2 Portsmouth University Men's Third Team
Lacrosse:
Kingston University Men's First Team 5 – 6 Brunel University Men's First Team
Kingston University Women's First Team 6 – 18 University of Chichester Women's First Team
Netball:
Kingston University Women's Second Team 28 – 33 University of Surrey Women's Second Team
Rugby Union:
Kingston University Men's First Team 10 – 5 Middlesex University Men's First Team
Buckinghamshire University Men's Second Team 5 – 27 Kingston University Men's Second Team
Squash:
University of Essex Men's First Team 2 – 1 Kingston University Men's First Team
Kingston University Women's First Team 0 – 4 University College London Women's First Team
Tennis:
Kingston University First Team 4 – 8 Kings College London Second Team
Volleyball:
Imperial College London Men's First Team 3 – 1 Kingston University Men's First Team
University of Surrey Women's Second Team 1 – 3 Kingston University Women's Second Team