Kingston Women's football team lost 4-2 to University of Essex at home on Wednesday, with Pauline Hontanosas scoring both goals for the home side.
Hontanosas opened the scoring in the first half, getting a goal from the edge of the box with some clever footwork but in the last few seconds of the half, Essex equalised with a header from a corner.
Essex increased their lead with two goals, a long shot into the top left hand corner and a calm finish into the bottom left hand corner.
Hontanosas then narrowed the lead when Captain Hollie Clapham ran down the wing and sent an early cross to the striker who chested it, dribbling to the near post and smashed it into the corner of the net.
Essex kept up the pressure and scored through a long shot that keeper, Elisha Bowers, desperately tried to keep on the line but the referee did her no favours in giving the goal.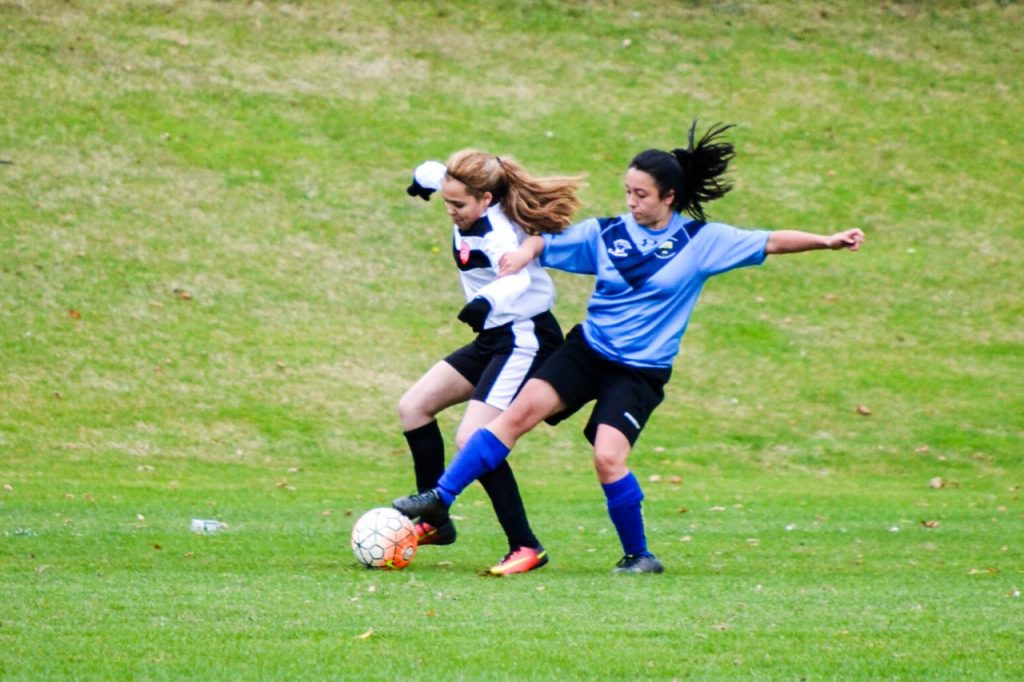 It was a good performance from Kingston considering the arrival of lots of new faces in the team this year, and that it is only the team's third game together following a friendly and last week's draw with Middlesex.
Talking about their new keepers, Abi Bingham and Bowers, Clapham said: "Neither of them have played in goal before so we are training as we go and they're getting better and better. They're really improving."
Despite being the better team in the first half, Kingston would have come off frustrated after a number of crosses and through balls towards the powerful Hontanosas, who just missed out on her hat-trick today, were cleared by the Essex keeper.
The game was stopped at one point because of dog poo seen on the pitch and Clapham came to the rescue, scooping it onto a football cone before removing it from the pitch – a moment she jokingly described as "the best part of the game".
Besides her well taken goals, Hontanosas had a couple of other good chances with two long shots, both on target and both forcing saves.
Kingston were slow at getting the ball out of their own half unlike Essex, who also created chances, missing a one-on-one opportunity, lobbing the ball over and after scoring their goal in the last seconds of the half, the Kingston players walked off annoyed.
This was a side they beat 4-0 at home last season, but this time around, conceded four goals against.
In the second half, Kingston struggled against Essex's strength, long balls tactics, free kicks and corners, conceding three and scoring one.
There were some flashes of brilliance from Kingston like Hontanosas' goal and when Diana Marcela pulled off the Maradona turn, turning players to find space but, when she found herself surrounded, passed the ball down the wing only for it to go out of play.
Anna's Ogland had a long shot which went straight to Essex's keeper, Clapham demonstrated good dribbling but poor crossing, except for the assist for the first goal and there was a pass forward, which put two players through on goal but both players were flagged offside.
It just was not Kingston's day.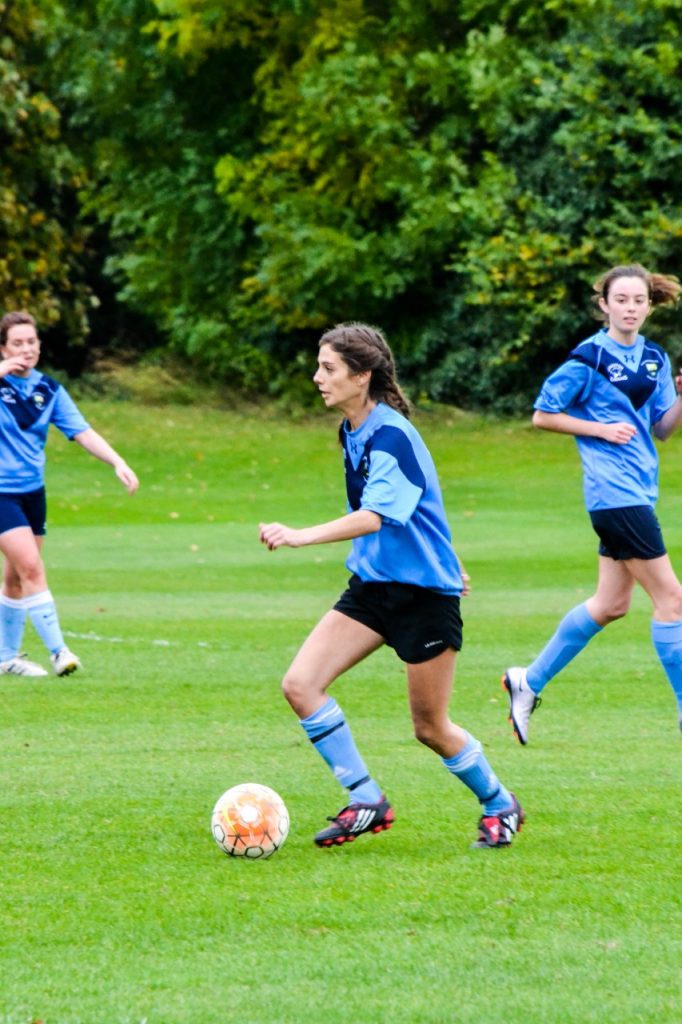 Clapham said: "I don't think it [4-2] reflects how we played. It's a shame that we conceded four goals but we're getting better every week.
"We can see improvements with what we're doing in training with switching the play, we've got two weeks off now so hopefully in the next game, we won't concede as many goals."
Kingston's next game is away at Kings College London on November 2, a side they beat 11-0 away last time on March 16.
Kingston are hoping that will be the game when their form turns around and their hard work starts showing in the scoreline.