A Kingston University fashion student has combined her love for clothes design, embellishment and the environment by repurposing plastic litter into her new sustainability-themed collection.
Aura Olarean launched her MA final range earlier this month, intending to tackle the negative impact of plastic on our lives by combining it with elegance.
"This collection is a tribute to beauty because it is proof that you can create vision out of everything, even from a plastic bottle that others throw away," she said.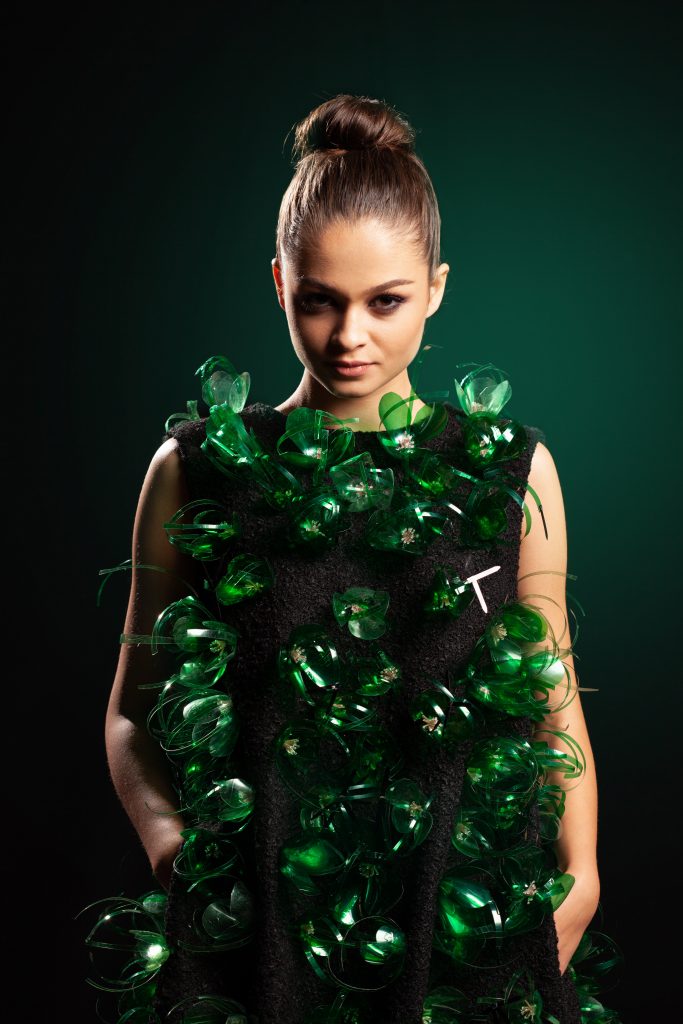 Having taken part in several environmental clean-up campaigns, the 23-year-old designer is keen to make society aware of the impact that plastic has on our lives and the world.
Her ambitious project aimed to create contemporary designs using a material that most people disregard and to highlight how the fashion industry can have sustainable approaches.
"Through this collection, I try to not only solve the problem of this generation but also to change the mindset about this material, turning it into art," she said.
Olarean noticed how we tend to lack appreciation towards the things we have an abundance of in our lives.
She said: "Choosing plastic as the main accessory of my collection was frankly one of the most courageous decisions I have ever made.
"I admit that it was a real challenge to work with such a rigid material, it tested my imagination."
'New meaning to plastic' 
Olarean embellished the eight dresses in her final collection with brown, clear and green plastic which she gathered herself from a forest close to home in Sucevita, Romania.
Shocking environmental reports caused her to reflect and develop her design concept to include the material in naturally occurring shapes but she noted the irony in using natural forms made from plastic.
Head of MA fashion Richard Sorger said: "Olarean embellished her clothes with recycled plastic but she did it in such a clever way that you would not have known that all the plastic and sequins came from plastic bottles that she had salvaged."
Spending time working on sketches and researching the negative impact of plastic strengthened Olarean's desire to repurpose plastic and create something wearable out of it.
After preparing samples and testing different materials she sewed the garments and began adding the detailed plastic embellishments.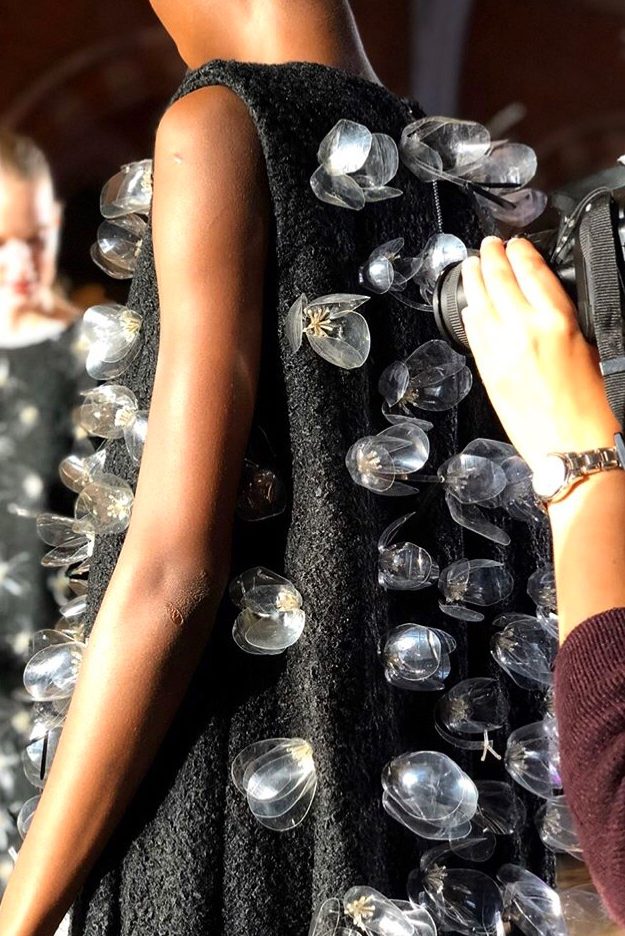 "Each look from my collection is cut and sewn by hand. It took over 200 hours to make just one dress," she said.
Sustainability is a key element in her designs and is an important part of her newly launched brand.
Olarean did not treat any of the plastics used in the garments so they can be recycled.
"After more than 2200 hours of work, I believe I managed to give a new meaning to plastic, transforming it from a cheap, mundane material into a luxurious, eye-catching embellishment," she said.
Olarean feels honoured to be launching her collection and said: "I am so extremely happy, and grateful, that I finally get to share my work.
"I want people to think about what they can do to use less plastic in their lives.
"If my work can inspire five people to use less plastic, I'll feel that it has all been worthwhile."
Catwalk success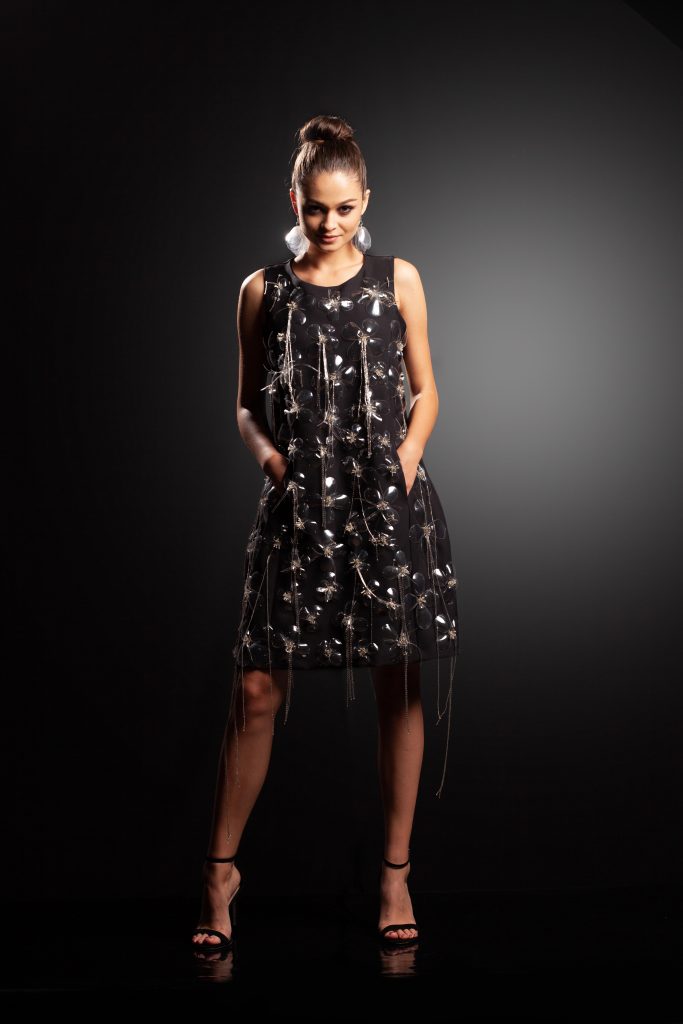 Twelve MA fashion students from Kingston School of Art showcased their collections at London's St. Pancras Renaissance Hotel on October 16.
Sorger was impressed with the success of the catwalk show last week which was attended by many industry experts.
"The collections were fantastic and the production was flawless," he said.
Olarean's ideas were developed through a project with fashion studio RAEBURN, where students address sustainability and viability.
Sorger said that students are increasingly aware of how polluting and unsustainable fashion can encourage discussions in class on "how they as the new generation of designers can address this issue".
Olarean appreciates the support she received during her MA which has helped her to mature as a designer and develop a love of research to inform her ideas.
To find more about Olarean's inspiration, collection and brand on Instagram: @auraolareanbrand.