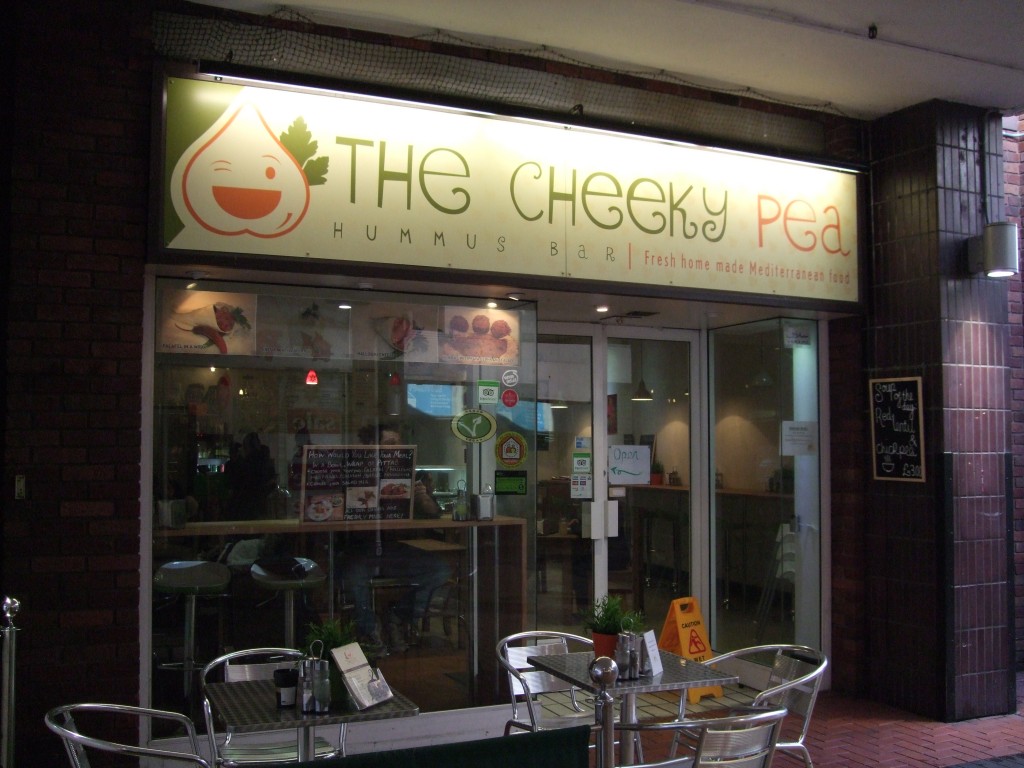 The Cheeky Pea hummus bar in Eden Walk shopping centre is a unique, tasty Mediterranean hot spot offering healthy quick bites to eat at affordable prices, especially when you consider that all their food is fresh and homemade. They offer great snacks and meals, suitable for vegetarians and non-vegetarians. The Cheeky Pea sells a full range of flavours from their delicious hummus and falafel pitas to Moroccan meatballs served with colourful salads.
For the extra hungry, try a Cheeky Pea meal deal. Choose a pita, a choice of fries or chunky chips and they'll also throw in a drink and a dessert, all for a purse-friendly £6.49. For students on the go and on a budget, this nutritious and affordable option is definitely worth a try. If your new year resolution is to try some tasty yet healthy food, ditch the usual fast-food joints and head here.
Eden Walk Shopping Centre
KT1 1BJ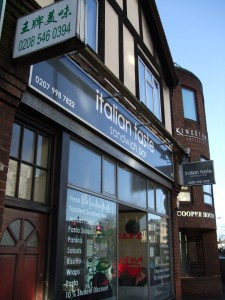 Less than a minute walk from Kingston's Penrhyn Road campus, Italian Taste offers a range of homemade pasta dishes alongside delicious sandwiches, wraps and salads. Hosting an enviable breakfast menu, with most dishes priced below £5, Italian Taste is always bustling with students and locals keen to try out each tempting dish.
Obviously, steer clear of the cheese-oozing lasagna if you're on a health kick, but instead, you may want to indulge in the popular and nutritious smoked salmon and scrambled egg breakfast – that's almost certain to set you up for a day of dreaded lectures. Or perhaps you might want to choose from the bright selection of salads on display. Not only does Italian Taste offer great food alongside a friendly atmosphere, they also offer student discount, saving you 10 per cent off the majority of their menu.
48 Surbiton Road
KT1 2HT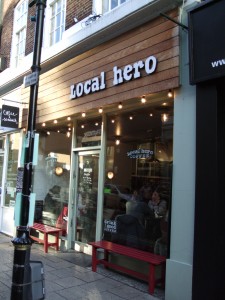 This one is definitely worth a try – if you can get inside, that is. Local Hero is always crowded with coffee lovers and those wanting to sample their delectable salads that make your averaged-side salad look a little bit pathetic. Their avocado chicken salad is a firm favourite but Local Hero has also mastered the beauty of a fine breakfast.
If you fancy a healthy take on the famous fry-up, go for the Vegetarian Breakfast which includes a choice of poached or scrambled eggs, mushrooms, spinach, grilled halloumi, baked beans and wholemeal toast. If you're feeling thirsty, you can choose from a range of fruity smoothies, all made fresh in the café. Unfortunately, Local Hero's high quality dishes are pretty pricey, with a breakfast costing around £8. However, for the high quality and taste, it's worth taking a trip there as a treat for the start of term before your student loan dries up.​
22 Thames Street
KT1 1PE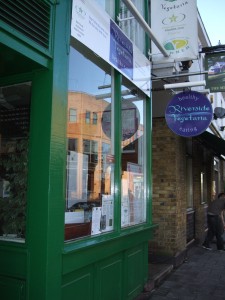 Situated beside the Thames, Riverside Vegetaria offers a huge range of original vegetarian dishes from a selection of cuisines. Perfect for those who don't eat meat or those eager to eat healthier this January after packing in the pigs in blankets over the festive period.
Stand out dishes include the Caribbean Casserole or for lovers of spicy food, the Masala Dosai, which is  the perfect meal for those chilly winter evenings. Who said vegetarian food has to be boring? Riverside Vegetaria offers an exciting menu of experimental dishes as well as classics like their House Lasagna and Organic Nut Roast. An adventurous salad menu is also available as well as a selection of side dishes. Main dishes are priced around the £10 mark, which is well worth the pennies for an evening meal as nutritious and original as what Riverside Vegetaria has to offer.
64 High Street
KT1 1HN
This Korean all-you-can eat buffet only arrived in Kingston a few months ago but has already managed to impress. Korean cuisine is fast making an impact in the UK and if you're looking to fill that Chinese craving with something slightly healthier, Mommy's Food is a good choice.
If you can manage to not be tempted by the mouth-watering ribs and curried meat, opt for the stir-fried vegetables, rice dishes or perhaps try the traditional Korean dish Kimchi, a fermented vegetable, similar to cabbage, cooked with a selection of tasty seasoning. Mommy's Food is unbeatable in price, allowing you to load up for lunch for the bargain price of £6.
4 Eden Street
KT1 1EE