A Kingston University product and furniture design alumna has launched two new products this week ahead of Christmas.
Chantelle Lin, 27, set up her business, Studio Huan after she graduated from KU and has since been successful in selling pieces of homeware and decorative objects in Singapore.
Lin reflects on her time at KU as one which allowed her to experiment with different mediums and to find out what worked for her business.
She said: "I slowly discovered the mediums I felt most comfortable with, and deep-dived into those. This gave me a good starting point for my business as I already had an idea of what materials, processes and design themes I would use."
Lin set up Studio Huan in 2020, just after she graduated from KU.
Huan translates to the word 'happiness' in Chinese, which is also in Lin's Chinese name, Yi Huan.
"The studio stems from a personal space of happiness, fulfilment, and inspiration – with the purpose of translating these emotions and perspectives into art and design," she said.
---
Holographic wine glasses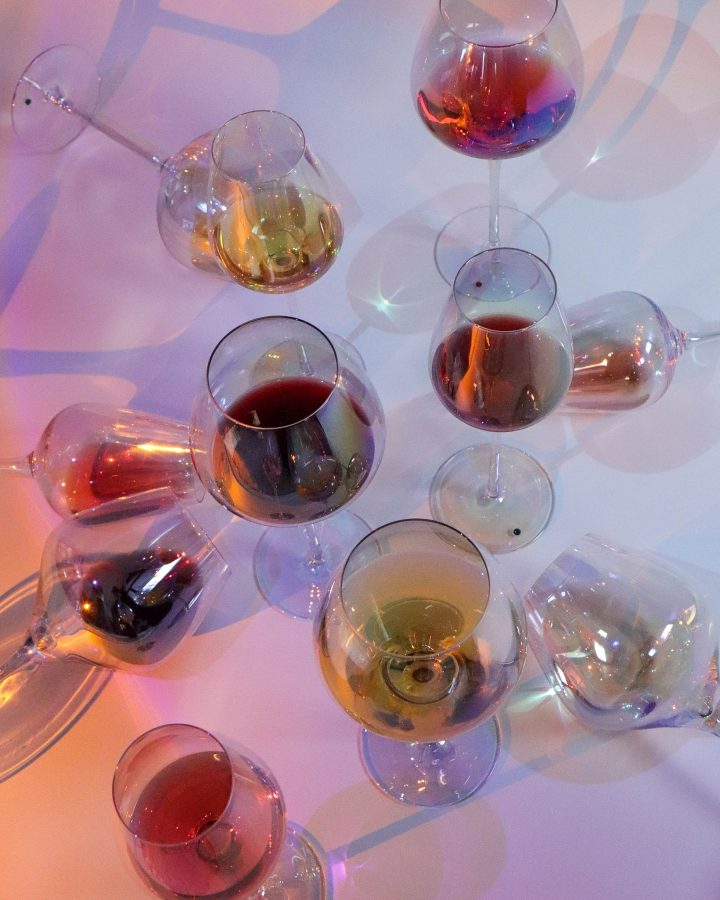 One product that Lin released back in September is a set of four holographic wine glasses.
Each glass is finished with a different colour Swarovski crystal which is applied by hand.
She said: "The final product will be personally QC-ed [quality-controlled] by me, to ensure every piece going out is of quality."
The different coloured crystals are an indication of which glass belongs to each person when drinking with friends.
Holographic wine glasses by Studio Huan. Credit: Chantelle Lin
---
Festive Ceramics Capsule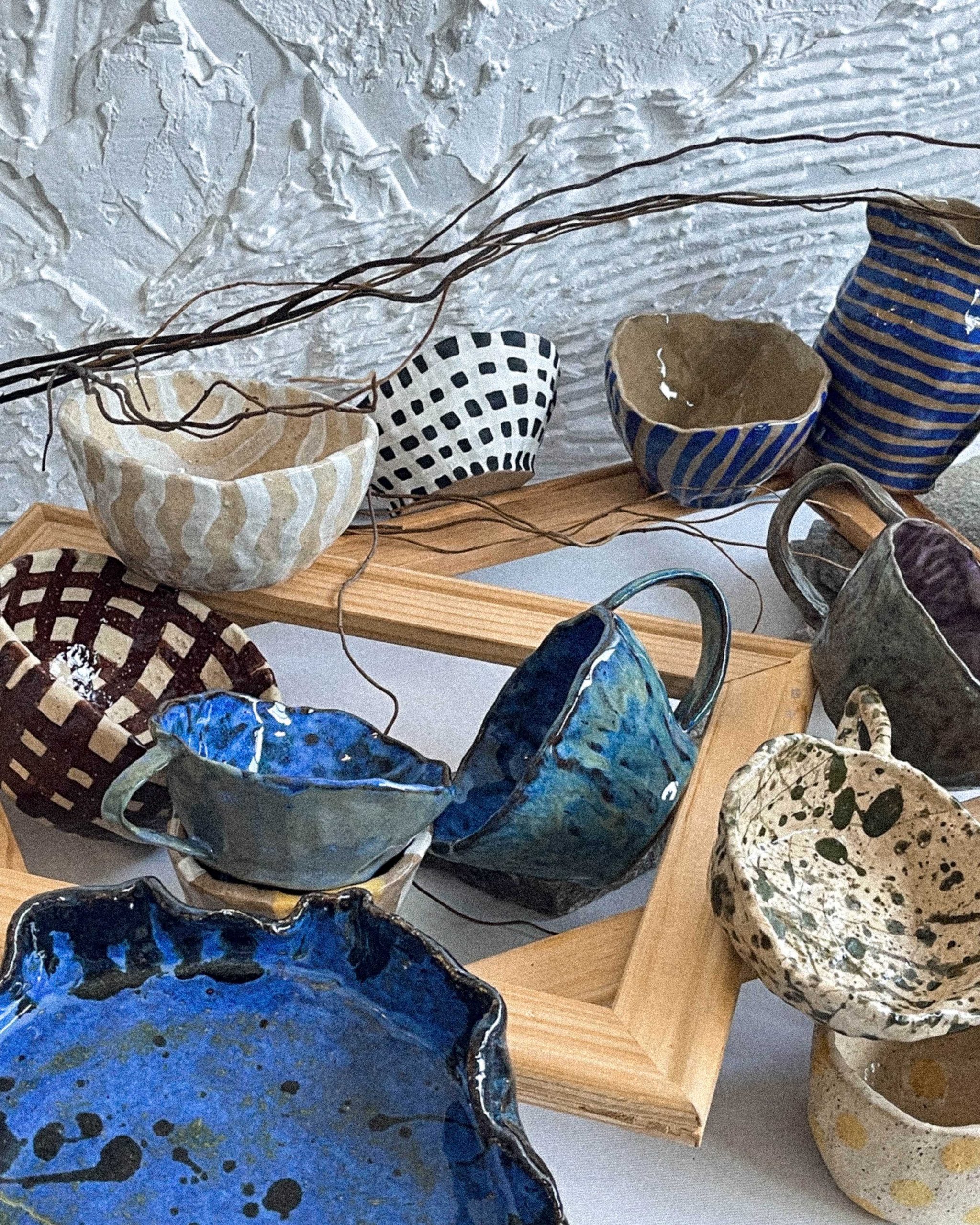 Lin launched the festive ceramics capsule this week for the second year in a row and said last December they sold out within the hour.
The festive ceramics capsule is a small collection of hand-made ceramics made with different hand-building techniques.
She said: "Each piece is hand-made, there is no one identical piece. This is what makes the capsules unique, you wouldn't know how the final product will turn out until you collect them after the last firing."
Festive ceramics capsule by Studio Huan. Credit: Chantelle Lin.
---
Lin said when she studied at Kingston she spent most of her time in the ceramics studios.
Studio Huan's customers live predominantly in Singapore, where Lin now lives and makes her products.
"I am starting to get international orders from countries like South Korea, Malaysia and also Australia. I plan on marketing more internationally so that my studio can reach a wider audience," she said.