The coronavirus pandemic seems to be the topic on everyone's lips nowadays but what about the other issues on our planet? What about climate change?
It used to be the most talked-about topic last year before the pandemic started. Movements like Extinction Rebellion were seen from London to New York, and prominent climate activist Greta Thunberg was challenging all world leaders to turn their attention towards what is deemed a climate catastrophe.
Yet today there are no mentions of Extinction Rebellion and few of Greta Thunberg. Could this mean that people are tired of fighting for their future? For Ilyas, Jessica, Liv and Aaliyah, all members of the Kingston University Environmentalism Society, the fight is far from over.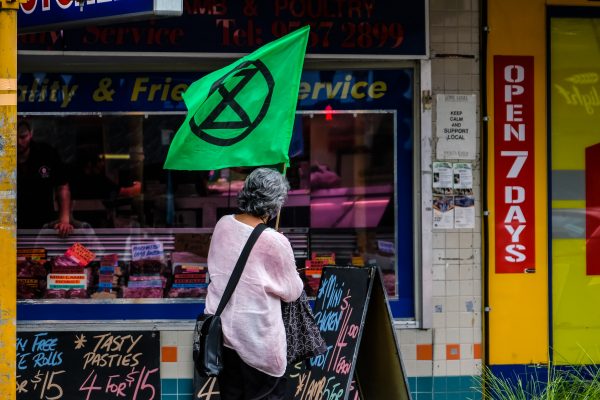 The society has a series of events for the KU Enviro Sustainability Festival planned between March 15 and March 26 and is hoping that these events (online of course) will help raise awareness of climate change and environmental conservation.
So what can we look forward to?
HS2 and its effect on the environment
HS2 is a high-speed train line designed to increase rail capacity, linking London, the Midlands and the North which the government says will help rebalance the UK economy.
There are however a lot of environmental concerns associated with this project such as the destruction of entire forests and sites of special scientific interest located in its path. The loss of biodiversity and the threat to wildlife if animals are left trapped or forced out are also potential threats.
Jessica Wooley, the events secretary of the society, said: "888 homes and 985 buildings are going to be demolished, and it's mainly going to affect low-income people being forced to evict without any compensation. This project is catastrophic, it's going to destroy our countryside."
The society has, therefore, organised a virtual talk with an HS2 protester to raise awareness of the devastating effects this costly project will have on the UK's wildlife and ecosystems.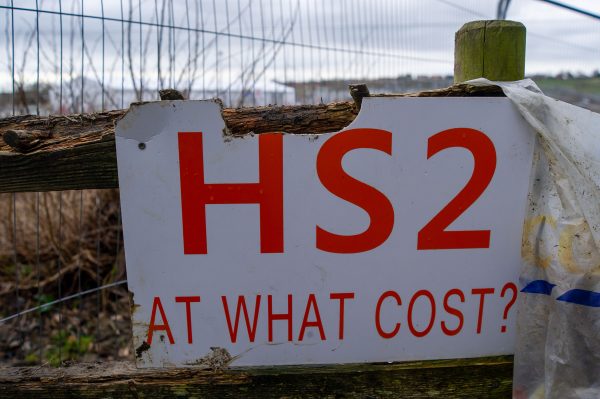 Aaliya Jameela, the society's treasurer, said: "I think it would be really cool and beneficial to hear about what these protesters have experienced, and a great way to raise awareness."
Book discussion: No One Is Too Small to Make a Difference  
The book, written by Greta Thunberg, has been a major hit among climate fanatics and members of the Environmentalism Society.
The plan is to distribute copies of the book to all the members of the society and then organise a virtual talk where members discuss the book and apply Greta's experience to their own lives.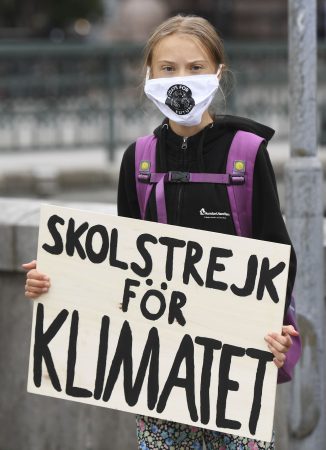 Jessica had a lot of praise and respect for the Swedish activist and said: "She's influential because it shows that grassroots does work, you don't have to come from something for people to be able to listen to you."
Virtual Sustainability workshops
This is still a work-in-progress event, which plans to invite professionals to come and teach people basic conservation skills, for example, how to sew a patch on jeans instead of just throwing them away.
The society also hopes to invite someone who can teach people how to upcycle at home. Upcycling is the process of transforming waste materials and unwanted products into artworks or new products.
These workshops will teach skills that people will not necessarily have but might want to learn. So, if that person is you, contact the society and book your slot.
Is climate change on hold?
The main reason why the society is stepping up their awareness campaign is because it feels like the world has stopped paying attention to climate change and is focussing primarily if not fully on the Covid pandemic.
For Liv Pearson, the media officer of the society, it's all about making climate change part of your daily conversations.
"It's all about maintaining that conversation about what you can do at home and making people aware of it by discussing it constantly. It should be a big part of people's everyday lives," said Pearson. 
The society believes that if the world doesn't start to focus on climate change again we could be in a terrible situation by 2030.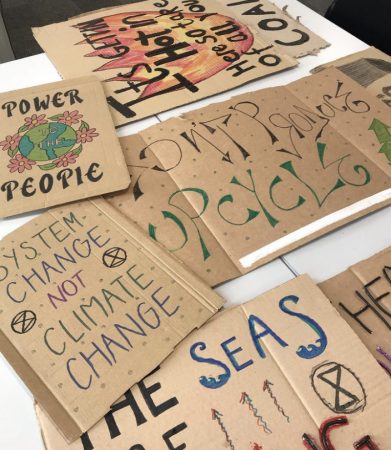 If you would like to play a part but you have no idea how to start, the  Environmentalism Society has some suggestions.
Washing Detergents
Jessica Wooley: "We should really use eco-friendly washing detergents. Try and use non-harmful chemicals in your cleaning. It's a lot about disinfectant at the minute which is terrible for the earth."
Become Vegan
Liv Pearson: "I'm vegan and I know it can be hard for people to just completely change their diets, but if everyone could do a little bit, so for example reduce their meat intake, have one day a week where they eat a little bit less, that could really make a big change in the long-run. It might look difficult to change your lifestyle, but if you do small gradual changes it's a lot easier."
Reduce food waste
Aaliyah Jameela: "Food waste is a big part of the greenhouse gas emissions, so maybe no need to peel your potatoes."
Limit your water usage
Ilyas Ismail: "Don't use too much water when you're showering or cleaning dishes. Water use is now one of the UN's priority sustainability goals because since Covid, people have been told to wash their hands often… So, I would tell people to take 1-minute showers. Try to save water."
No plastic
Liv Pearson: "When you go grocery shopping don't buy a plastic bag just always use reusable bags, and when you're buying fruit and veg, try and buy it from a market because it has less packaging."
If you need more information about conservation tips or you would like to join the Environmentalism Society, you can find them on Instagram @kuenviro
You can also check out Kingston University's commitments on sustainabilty here.