Launched in 2014, KU Fashion graduate Akosua Afriyie-Kumi's own brand AAKS currently sells its bags in 64 stores worldwide.
In her home country Ghana, Kumi has developed and realized her dream of establishing a business but says that being able to work with people from different backgrounds encourages her to strive for more.
"Coming from a family of entrepreneurs I have always toyed with the idea of owning my own business. I grew up around basket bags as a child in Ghana. I used to give them as gifts and also use them for storage. I remember having a lot of 'I wish it was more like this' moments.
"I wanted it softer, almost foldable and also more colourful with blends of colours which were tasteful and modern with a beautiful finish and detail," Kumi said.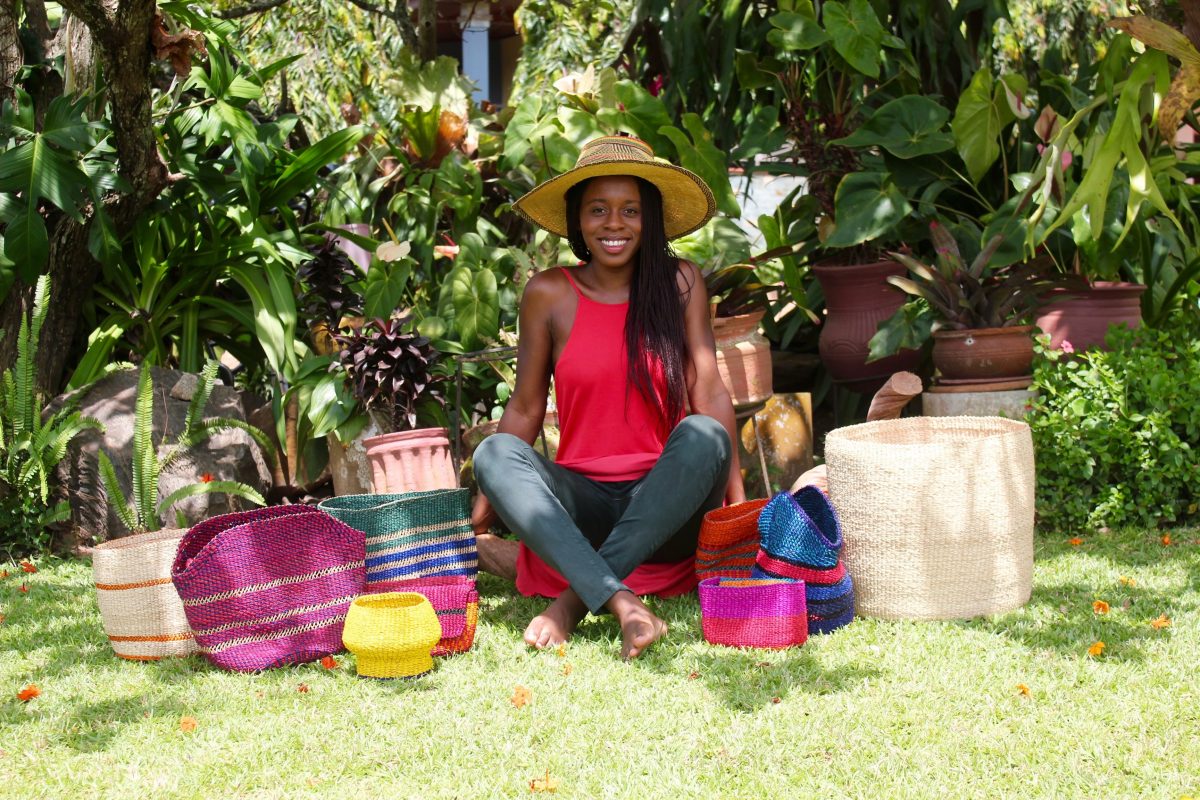 The AAKS creative director says she was building on such an idea for a long time and did a lot of research into bag designs and fibres.
"I found a lot of attractive benefits which were in line with my vision and ethos I had for my dream brand. I established AAKS after seeing a gap in the market for beautifully handcrafted bags.
"I knew I wanted to go out on my own and pull together all my passion and talents to create something unique that would be fulfilling both personally and professionally so I embarked on my journey to Ghana to make this happen after my studies in the UK," Kumi said.
Going back to her roots
Despite Kumi's graduation from Kingston University in 2009, the Ghanaian had a plan to return to her country and support the creative art and design industry there.
After interning for various prestigious designers in the UK, Kumi took her entrepreneurship know-how to Ghana where now AAKS draws on the talents of the weavers of Ghana to create colourful handbags and lampshades.
"Ghana is a burgeoning creative hub. There is a kaleidoscope of influences and inspiration that I feel is unique to Ghana and of which I can tap into on my doorstep so that is a massive positive of being an entrepreneur here.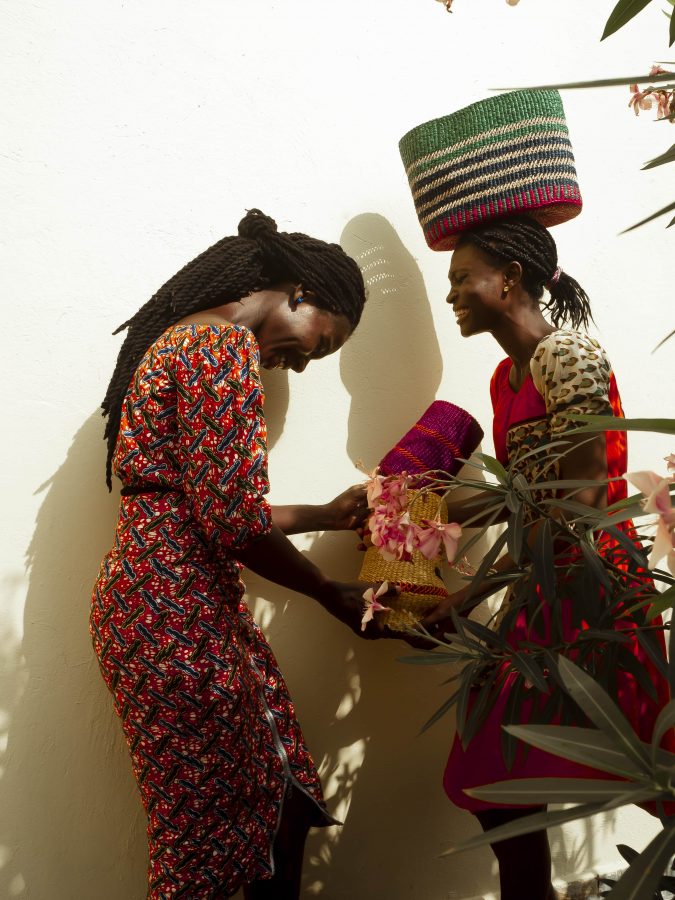 "Coupled with that, I absolutely love the freedom of creativity which comes with being a designer in an emerging country and working to help shape our visual world," Kumi said.
As much as creativity is key, sustainability is another aspect that drives the brand forward.
"We strive on being a transparent sustainable brand that designs small capsule collections so we can focus on quality and authenticity.
"All our bags are handwoven by craftsmen and women using organically sourced materials. In the long run, we hope that our brand will go some way in contributing to the revival and sustenance of weaving as thriving art," Kumi said.
Hopes for a household name
KU graduate says running a fashion brand is managing a lot of aspects altogether and ensuring everything is running as smoothly as possible.
"Being the creative director involves me researching into new seasonal shapes and ideas and bringing these ideas to life through drawings. I also work on the technical sheets which our weavers use in creating the bags into three-dimensional models by hand.
"AAKS is a young emerging brand so very much involved with the day to day activities.
"Since my bags are all handmade there are bound to be a lot of mistakes in our production. I oversee a lot of quality control issues and try my best to rectify them. I do all the marketing of my brand through speaking to new clients, I oversee all our shipments and ensure customers are satisfied," Kumi said.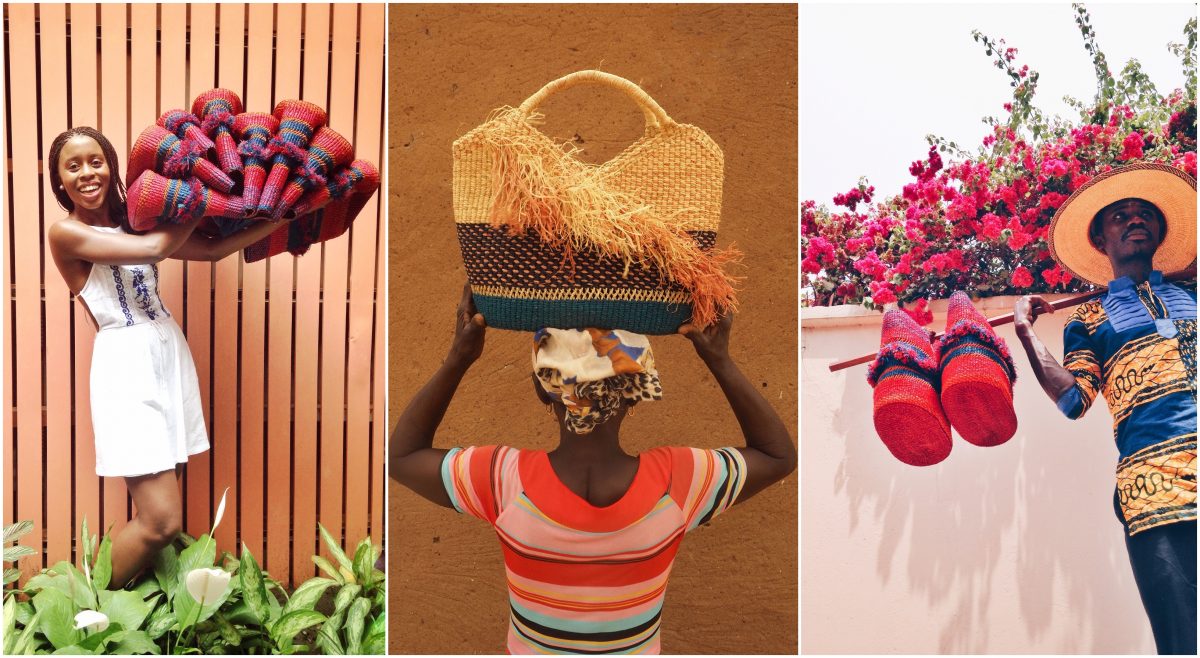 Regarding her own satisfaction, Kumi says promoting her brand around the world among the top names in the market is something she hopes for.
"I have had many great highlights so far in my career, having my bags stocked in 64 stores worldwide is a dream and being able to connect with many individuals around the world due to the work I am doing in Ghana is very inspiring and encouraging for me to strive for more.
"I hope my brand will become a household name for woven bags around the world," Kumi said.