A KU law student has been recognised in the Queen's Young Leaders Award for her role in bringing back an after-school support programme for young people in the Caribbean. 
Faustina Edward, 21, revived an after-school programme called Youth on Fire Movement After School Assistance Programme to help disadvantaged young people in her local community in St. Lucia to strive for a better education.
She said: "The reason for my recognition at that particular high level is because of a project that the Youth on Fire Movement had that stopped for about four years and I bought it back in 2014.
"I was ecstatic. Out of thousands of people, I'm one of the highly commended runners up."
Edward, who comes from a small fishing village in St. Lucia, revitalised the programme to provide the young people in her community with extra tutoring, one-to-one help with homework and access to technology.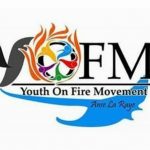 The volunteer-run programme, which has been running since September 2014, primarily focused on supporting secondary school students but has now opened up to the last grade of primary school.
"I just saw a need for it in the village. We had a peace corp volunteer working with us at the time and we brainstormed how to make the programme better and more sustainable.
"Most of the children don't have computers or laptops at home so they use their phone and phones aren't always the best to research on," she said.
She was encouraged by her sister to join the non-profit organisation and quickly moved up to becoming the president in 2016.
The first-year law student who started at KU last September, still keeps in contact with children from the programme to ensure that they are preparing for upcoming exams.
The Queens' Young Leaders Programme was launched in 2014 to celebrate and support young talented individuals and is presented to people between the ages of 18 to 29 within the Commonwealth.
Edward, who aspires to become a barrister, said: "I'm hoping that when I become a lawyer I can do more in the field of education."