Students from Kingston University gathered at the SU bar at Knights Park on Tuesday night for a vigil to commemorate the attack on the French satirical magazine, Charlie Hebdo.
The event was hosted by first year politics and journalism student, Sarah Sinclair, 19, who decided to organise the vigil after seeing the pictures of the bloody offices published in the Independent.
Sinclair said: "I don't think we should all be automatic fans of Charlie Hebdo now, but these people shouldn't have lost their lives. There's no valid reason for what happened."
Many students, especially those studying journalism, and lecturers showed an interest in the vigil, and about 40 people filled the Student Union bar at Knights Park.
Most people were there to listen and learn more about the attacks, while some, such as journalism lecturer Brian Cathcart, contributed with opinions and poems from stage.
Cathcart said: "This is incredibly sad and I think it's good that we express these things collectively.
"It is somewhat in the spirit of Charlie Hebdo to have the event in a bar and not to be too glam about it."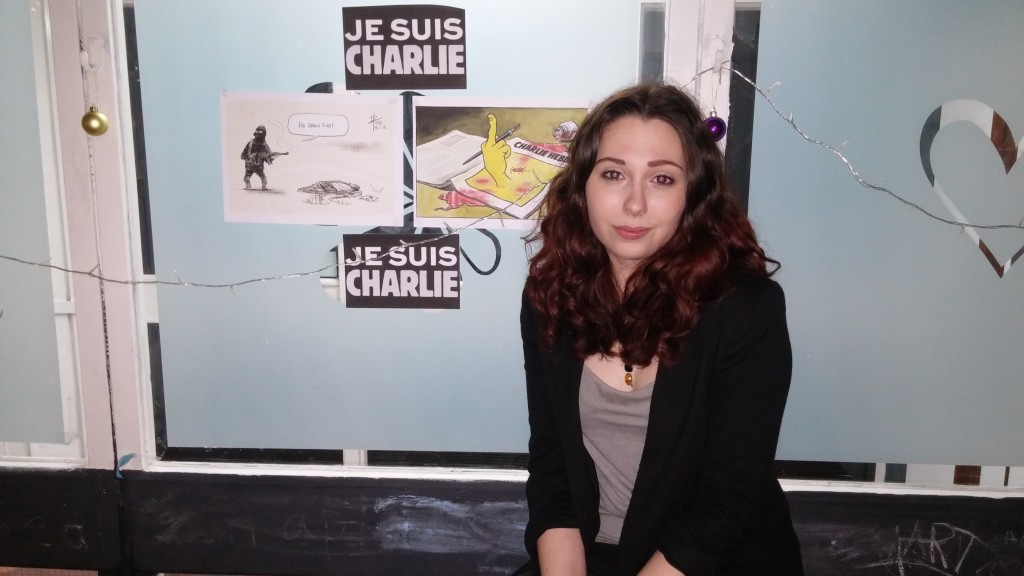 The attacks in Paris were carried out by two Islamic extremist brothers, Said and Cherif Kouachi, who killed 12 people in the shootings, including the editor of Charlie Hebdo, Stéphane 'Charb' Charbonnier.
Criminology student, Aasne Kalberg, 23, attended the vigil to further educate herself on the attacks in Paris.
Kalberg said: "This is frustrating and gruesome and I feel like this was an attack on the freedom of speech.
"We should all have the right to write, draw and say what we'd like without being attacked for it."
The event lasted for about two hours, with nine students and lecturers contributing on stage with their views and opinions on the shootings.
Trudy Nilsson, 26, interior design, who has a close friend from Paris, had not heard about the vigil before it started, but decided to stay when she realised what it was about.
Nilsson said: "This hit really close to home, and I was worried about my friend and his family in Paris.
"I'm scared of religion, some people take it to the extreme, and this was definitely an attack on freedom of speech."
Read our comments on the Charlie Hebdo shootings here and here.