The exhibition Beige Carpets showcased the work of third-year art and design history and practice students, Louis Flashman and Krystle Patel.
On show at the Stanley Picker Gallery from October 16 – 19, this collection of photography explored the beauty of people and objects in their natural environment.
Flashman translates the melancholy atmosphere in the house of his recently widowed grandfather by capturing the untouched state of empty chairs and shadowy rooms.
Using a vintage Rollei 35 camera given to him by his grandfather (below), Flashman took three wide-angled photos of rooms from his father's childhood home "to highlight the changes that occur after the loss of a loved one."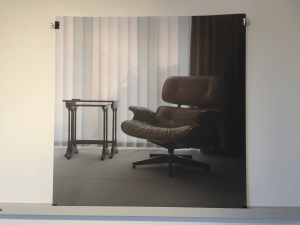 The exhibition focused on the theme of non-traditional portraiture which encouraged the photographers to be deeply influenced by their close relationships with the subjects and think of creative ways to convey this emotion in an image.
Flashman often draws inspiration from the Bauhaus style and captured the Bauhaus Side chair (top right) on a unit waiting to be restored by his former Royal Engineer grandfather.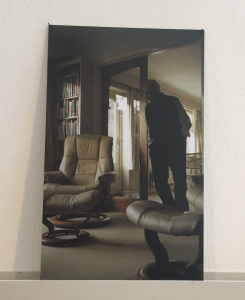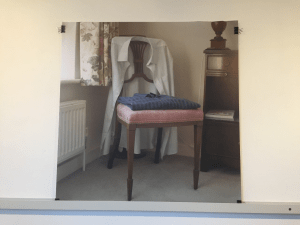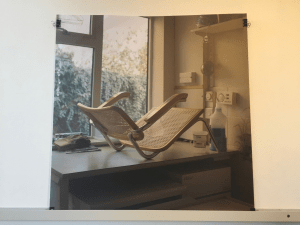 Krystle Patel photographed members of her family including her grandmother wearing make-up to express the family's rich culture.
"I was really experimental with portraiture and thinking about how people's lives and journeys imprint on them. How we see loved ones as well."
Patel heavily controlled the aesthetics of the subjects in her images, having a say in what the sitters wore, where they sat and how they were placed. However, it was important for the environment around the person to be undisturbed making the moment constructed but in the natural setting of the subject.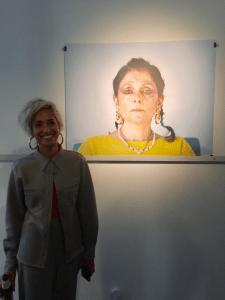 "I wanted to work within their own space but from my control, so it was this dynamic between them and myself and our relationship, how I see them and this whole idea of this truth behind a photograph. The moment exists from multiple perspectives."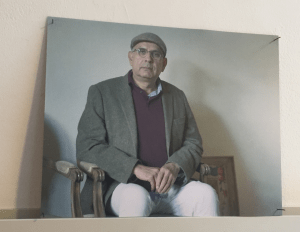 The faded streak down the left-hand side of the photo of Patel's cousin and her husband (right) is an imperfection of the capture.
Patel said: "Some (photos) had errors but there was real beauty in that error in the end although not initially. You go into something with a set idea and it doesn't always work out like that but give it time."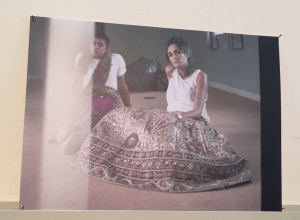 Patel also experimented with photo etching, transferring three photographs onto gold and silver metal plates.