Acting, rapping, singing, spoken word and poetry performances were all part of KU Amnesty International Society's Raise for Refugees event, an "artistic exploration" of the Syrian refugee crisis.
The fundraiser held at Knights Park bar kicked off with a performance entitled Crisis by Dinghy – a group of third year Kingston University drama students, Connor Smith, Emma Owens, Olivia Cramsie, Ella Morris and Sean McAlinden-Barber.
"It was a politically charged physical piece, based around the Syrian refugee crisis. We drew on some motifs that are very current but also echoed some past refugee issues too," said actor Connor Smith, 21.
"One of the facts in our piece when we performed it back in June was 11,000 children had been killed but when we checked the facts for this performance the death toll had risen to 50,000 children alone. The death toll in total had risen to 450,000."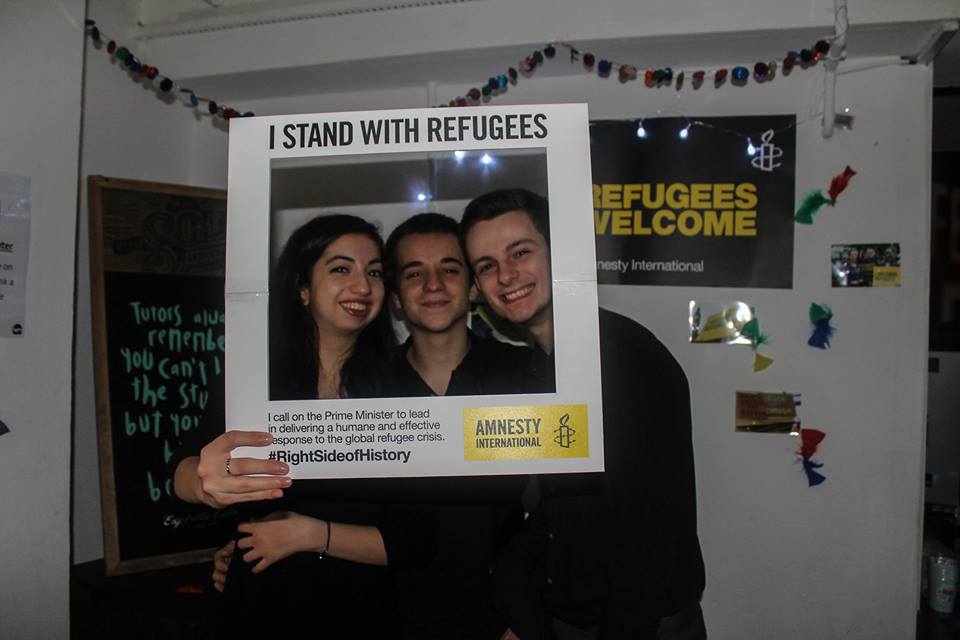 Those attending were able to munch on free boxes of popcorn and have a glitter make-overs whilst watching the performances all in aid of an important issue.
Various other performances included United Crisis by rapper Fresh Mind, and The Play by spoken word artist Kamal Hassan Mohammed.
Amnesty International media officer and KU student Holly Duffield, 20, said: "The Amnesty 'I welcome' campaign is so important because it sends a message of love and welcome at a time which recently has seemed so unaccepting of victims of political warfare.
"The event consisted of artistic explorations of the refugee crisis. The £3 entry and all the donations went to aiding the refugees."
The amount raised by the event is yet to be announced.