KU's lecturers will go on strike from December 1 to 3 and will also take action short of a strike (ASOS), which could include working contracted hours only.
Members of the University and College Union (UCU) voted for the action in a ballot earlier this month along with 57 other universities.
Known as the four fights, the protest is due to pay deflation, pay inequalities, increased workload and the casualisation of the workforce.
Additionally, from December 1, for up to six months unless an agreement is reached, work-to-contract action will be undertaken. This could mean lecturers will stop working over their contracted hours, including marking or answering emails at evenings and weekends.
Professor Steven Spier, Vice-Chancellor of KU, said in a statement sent to students and staff: "We respect the right to industrial action in relation to this national dispute but remain concerned about the impact this may have on our students. We would always hope to be able to resolve our disagreements through dialogue rather than strikes."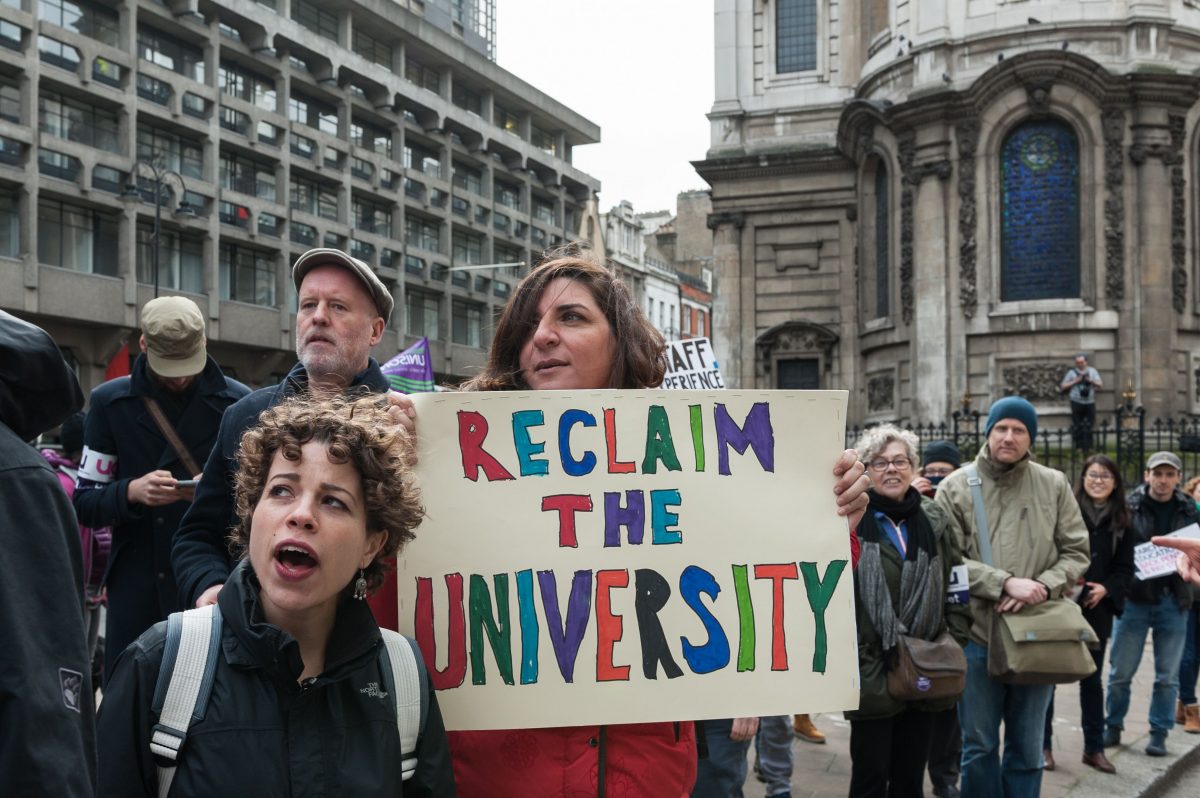 How big was the turnout?
UK law requires a 50 per cent turnout in each university for strike or ASOS to take place. At KU the turnout was 60 per cent, with 74 per cent voting in favour of a strike and 92 per cent voting for ASOS. "It is a very clear mandate from our membership that conditions are getting steadily worse," said McNiece.
The Universities and Colleges Employers' Association (UCEA), which represents university senior management nationally, said: "UCU's ballot results saw just 52 [plus two in Northern Ireland] out of 146 UCU branches meeting the required 50 per cent turnout. UCEA has read the low turnouts in the UCUs' ballots as a clear indication that the great majority of university union members, as well as wider HE employees, understand the financial realities for their institution."
McNiece said that the issues at stake were not just about current conditions but that making the profession attractive was crucial: "It is the long term view that's important here, it's not just we want a pay rise at this point in time. It's actually let's think about developing this profession in the future of our youth, our young people because we've now reached a point where no one is getting satisfaction from the sector at the minute."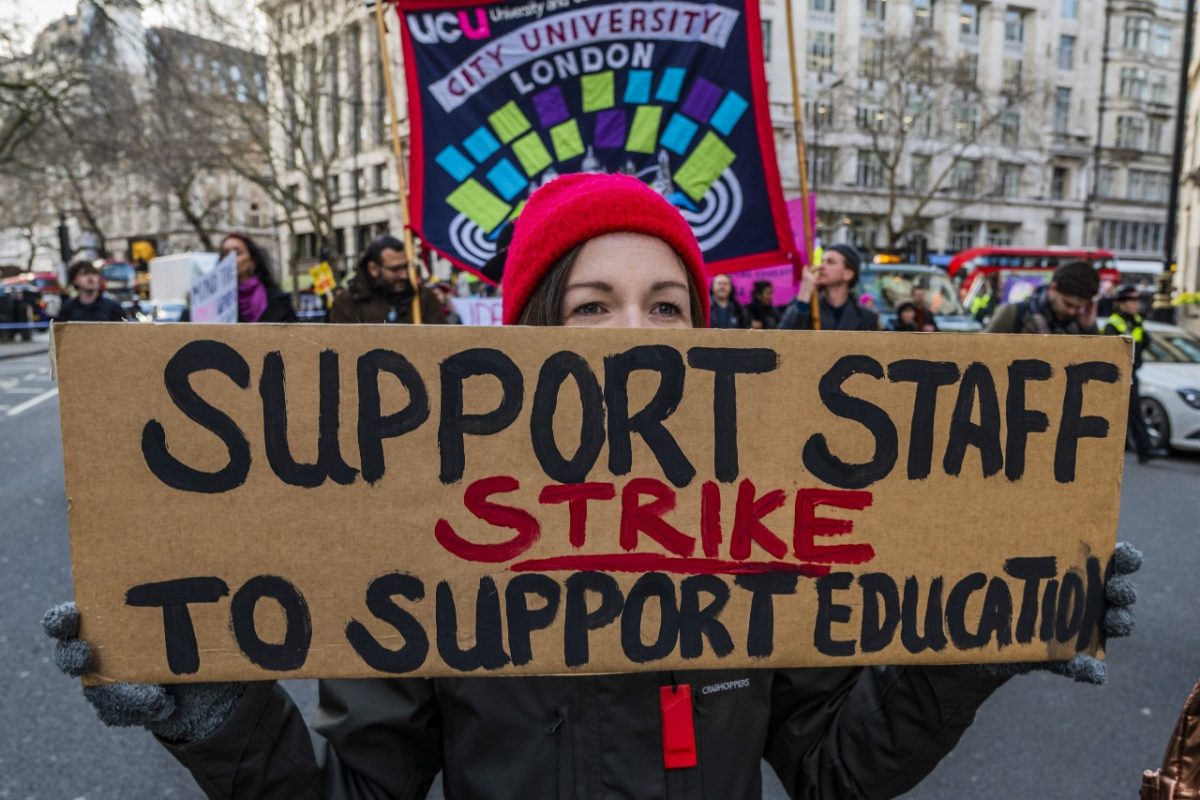 What did the SU say?
The Union of Kingston Students (SU), issued a statement ahead of the vote for a strike acknowledging their members would have strong feelings for both positions – both for fairly paid and better-treated staff and about further disruption to their education.
They said: "We also don't believe that it is appropriate for the students' union to sway the legitimate democratic expression of another union's membership.
Therefore, at least for the time being, we will not take a position on proposed industrial action without an open referendum of our own membership."
This statement is in contrast to the National Union for Students (NUS) whom president, Larissa Kennedy, expressed support for the UCU campaign in a statement.
The NUS also ran a poll, which showed that 73 per cent of students supported university staff taking part in the campaign and strike action, whilst just nine per cent of students opposed it.
McNiece said she found the SU's answer disappointing. "Our working conditions are your learning environment. And when the working conditions are poor, your learning environment is. It is baffling because a lot of what they wrote seemed supportive, but then they took the decision that they couldn't support and so I find it almost quite contradictory."
What do students think?
A psychology student, who wished to remain anonymous, said: "I don't think it's a good idea because it's going to impact the students who aren't involved in this situation. And then that's going to affect the results they get and their education which I don't think is fair. They added that in the event of a strike "students shouldn't be graded, they shouldn't be having deadlines".
"I just know that personally, if I text my tutor on a Sunday at 10 am they will still answer me so I don't think that they will be that affected by the strike. But I think it's different from tutor to tutor," said Azza Wielach, an illustration student.
A Kingston University spokesman said: "The University will do everything it can to ensure disruption to teaching and other activities are limited around this time. We appreciate our students have been through a difficult period during the pandemic and we hope staff will do their best to minimise the impact on students."