Professor Green helped announce the winners of Kingston University's 2016 Talent Awards on March 11 at the Holiday Inn.
The English rapper opened the event with a heartwarming story about his life and awarded each winner a signed copy of his autobiography.
"Background is no barrier to success, especially if you have love," said Professor Green.
Proceeds from the night were raised to support mental health charities, particularly those that deal with male suicide: CALM (Campaign against living miserably) and Maytree.
Nainesh Patel, employee of the year and postgraduate of the year award winner, said: "It is never an easy task for an overseas student to manage two jobs, study, and also have a personal life, especially when my wife is eight and half months pregnant with twins."
Patel, from India, is pursuing a PhD at Kingston Law School and works as a Kingston Award Intern as well as supervising the university's community legal advice centre.
Another double award winner was ToeNay Win, who took home the Shining Star of the year and Mentor of the year AWARDS.
"I was nominated by my mentee and no way was I expecting to win a double, especially when all the other nominees are amazing," the second year medical science student said.
Alongside serving as president for Kingston Hub, Win is also an academic mentor for the biochemistry foundation of life, volunteers for Kingston Hospital, and competes in boxing tournaments for the university.
Win received an award last year, which makes this his third award in two years. "I wonder how I can top that next year," he said.
The winner of the Global Achiever award was Jesse Hughes, a third year English language, communications, TV and broadcasting new media student.
He volunteered over the summer in Zambia to teach sexual reproductive health and civic participation in two rural villages with the ICS Programme.
"When I realised I had won, my first feeling was 'shit, I have to go on stage'! I was shocked," said Hughes.
The awards included 13 student categories and 2 additional categories for staff and external contributions to the university.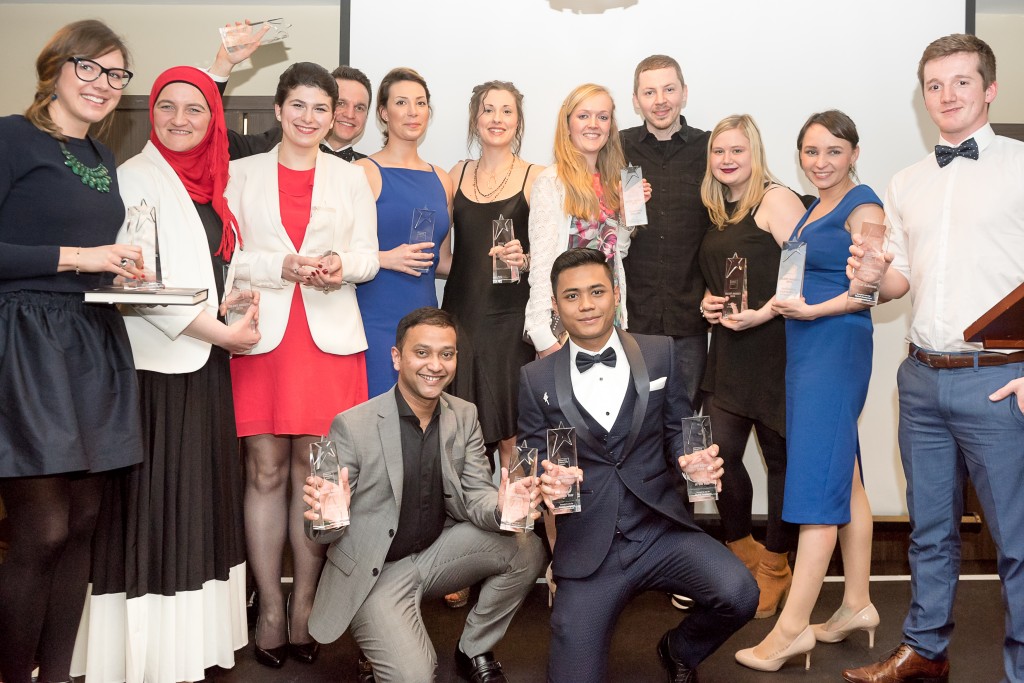 Winners:
Santander- Outstanding contribution to Kingston University students by an external organisation
Susan Fairn- Outstanding staff contribution to Kingston students
Paulina Ewa Sporek- Outstanding contribution to a community
Toenay Win- Shining star of the year and Mentor of the year
Jessica Remoy- Outstanding achiever
Xhensila Brahaxhija- Rising star of the year
Elisa Tamanini- Mantee of the year
Malgorzata Hussain- Career changer
Nainesh Patel- Employee of the year and Postgraduate of the year
Reanne Halford-Jarivs- Future leader
Jesse Hughes- Global achiever
Cassie Riley- Volunteer of the year
Emma Pott- Overcoming adversity