Sir Peter Hall, one of the most celebrated directors and producers in British history, has died age 86. He was Kingston University's Patron and former Chancellor.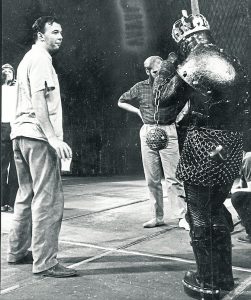 The Rose Theatre was founded by Hall, he took on the role when the theatre started being built in 2003, directing several productions when it opened in 2008.
Kingston University staff, students and colleagues from The Rose Theatre which he helped set up have paid tribute to the genius.
Kingston University Vice-Chancellor Professor, Steven Spier said: "Our students, staff and people across the whole of Kingston benefited hugely from Sir Peter's involvement with the University – through his enthusiasm for encouraging wider participation in theatre as well as the instrumental role he played in bringing life to the borough's Rose Theatre."
Robert O'Dowd, chief executive at the Rose said: "Peter brought so much to theatre and opera, and the Rose would not be what it is today without his passion and energy in our early years. He will be sadly missed."
Sir Peter was appointed Chancellor of the University in July 2000 and was a highly influential figure, making the institution a place that led the way in bridging the gap between artists in training and the professional theatre industry. He continued to be the University's Chancellor until 2013, he was then appointed Patron.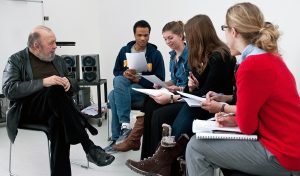 He had a passion for encouraging students within the arts and was a director of many plays, notably those of Shakespeare, Pinter and Beckett.
Hall worked on master classes and on classical speeches, he taught students how to thoroughly analyse texts and get to grips with verse at the Rose Theatre. Some students even had the opportunity to appear in his version of A Midsummer Night's Dream in 2008.
Richard Wilson, who joined Kingston University in 2012 as the Peter Hall Chair of Shakespeare, said: "Peter's vision was to bring together actors and academics – one optimised through the partnership between the University and the Rose Theatre."
Peter taught many students. In 2010 he ran acting workshops on the Classical Theatre course at Kingston University.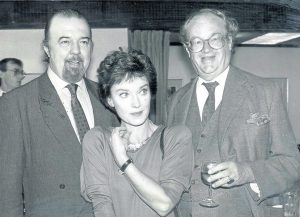 Frank Whately, confidant and close friend of Peter when he came to Kingston, said: "Peter was fundamentally and an extraordinary director and also a very good teacher. His aspiration and ambition was to create an acting company at the Rose Theatre, whilst also teaching young practitioners who would become apprentices in the company."
Hall's dream was his acting company. He taught drama students and watched them flourish in the industry with his help in collaboration with actors and post-graduate students.
Whately added: "It was to have been a daring collaboration between the Rose and Kingston University. Sadly, he never completed the work."
Whately had originally been to see Peter as the Rose Theatre was being built to get Peter's support. Peter was appointed the artistic director in 2002 and carried on until the official opening of the fully fitted-out theatre in 2008 when he stepped down.
As a student in 1965, Frank went with his brother Kevin, to Stratford to see Peter Hall's productions. Many years later, his brother was to work for Peter as a member of the Peter Hall Company at the Old Vic in the 1990's, while Frank became his collaborator at the Rose.
Hannah Platts, MA student on the course said: "We had the amazing opportunity to appear in Peter Hall's production of A Midsummer Night's Dream at the Rose Theatre.
"Peter was an insightful, generous director with a profound and tangible love of Shakespeare and of language in general. He had a way of saying one thing that would suddenly make what you were doing make sense. His enthusiasm and knowledge were, and continue to be, an inspiration."
Hall had created the landscape in the British Theatre and had a vast store of knowledge, experience and wisdom within the industry.
John T Watts, MA student on the course, said: "Having workshops with Sir Peter was a real privilege but also quite intimidating. Before workshops, I couldn't work out how I could come up with the right questions that would be worthy of someone of his stature."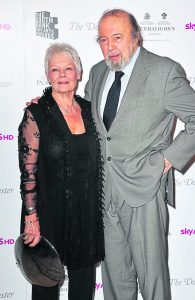 During the MA course, Kingston University students had the opportunity to be part of the ensemble for Hall's A Midsummer Night's Dream at the Rose Theatre. Although the students did not have any lines in the play, they got the chance to witness Hall working on the text with professional actors.
Watts added: "His approach was surprisingly similar to his work with us in the workshops: calm, understated, detailed and thorough. They were going into more detail than we were, and making progress more quickly, but otherwise, the approach he had was the same."I'm very sad about Sir Peter's passing, and it's reminded me again how lucky I was to be taught by him and to witness him working first-hand/ He really was a legend of British Theatre."
He founded the Royal Shakespeare Company in 1960 and was the first Artistic Director of the National Theatre in its new South Bank Building in 1974. Among his productions at the Rose, was the unforgettable A Midsummer Night's Dream starring Dame Judi Dench.
Hall was born in Bury St Edmunds, the only child of a Suffolk stationmaster, Reg Hall and his wife, Grace. His parents encouraged his interest in music and drama. Hall was a working-class scholarship boy who was obsessed with the arts and hungry for culture. His father had free railway travel, through his job, which enabled him to get to London to see Laurence Olivier and Ralph Richardson season at the New Theatre towards the end of the Second World War. A special visit to Stratford-upon-Avon in 1946 made him decide he would like to run the Shakespeare Memorial Theatre when watching the production of Peter Brook – Love's Labour's Lost.
He studied at the Perse school in Cambridge, where he played Hamlet, learned the art of public speaking and was head boy. Peter got a scholarship to read English at St Catharine's College, Cambridge, and had learned the power of art and the importance of script texts. He was provided with a leap into the industry at Cambridge University as an undergraduate. He was given a two-week London run at the Arts Theatre in 1953. Hall adapted very quickly in the industry and made his name with the production of Lorca's Blood Wedding and Gide's The Immoralist. He was offered the directorship of the Arts theatre. At the age of 24 he found himself running the London theatre, achieving his aspiration from a child now as a young man.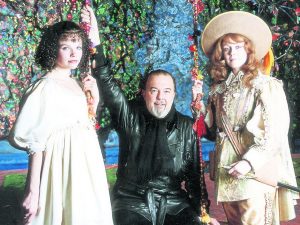 Hall founded the Royal Shakespeare Company when he was just 29, which he led until 1968.
While there, he directed 18 plays, including The War of the Roses, David Warner's memorable – Hamlet and the premiere of Harold Pinter's The Homecoming.
Hall was known as the "golden boy" in the British Theatre, with high demand in the West End, Stratford and even in New York. His production of Colette's Gigi in 1956 introduced him to Hollywood star, Leslie Caron. They married shortly after and had two children together.
Hall won two Tony awards on Broadway, received an Olivier Award for Lifetime Achievement in 1999 and was knighted in 1977 for his services to the theatre. He directed more than 40 operas around the world.
He is survived by wife Nicki, his children, Jennifer, Lucy, Edward, Christopher, Rebecca and Emma and nine grandchildren.
Sir Peter Reginald Frederick Hall, film opera and theatre director, born  22 November 1930; died 11 September 2017.