KU student has used her year of lockdown to create a business that is now paying her bills. 21-year-old Amelia Harker turned tight restrictions into motivation and built a company from the ground up.
Two years into a Furniture Design BA, Harker decided to start a dried flower business, called Pampas and Bloom.
The company now has 25,000 followers on Instagram and several ongoing collaborations with other businesses.
Harker, who started the business with her big sister, has always been creative and spent most of her time learning new things.
When asked about her background in arts and crafts Harker said: "I have always loved to play around with jewellery, paint and colours and my family is very creative as well. When I started working on Pampas and Bloom, I just wanted to create something beautiful."
Pampas and Bloom are growing on Instagram and Harkers initial plan was to use the platform to sell bunches of dried flowers and pampas.
The platform has expanded, and Harker now has her own website and a registered business.
Paused her studies
Harker decided to pause her studies at Kingston to focus on her business.
However, without her course, she might not have been where she is today. When asked about her photography skills Harker said:
"I learned to photograph prototypes during my time at Kingston, playing with light, editing and marketing made it easier for me to take good pictures of the bunches."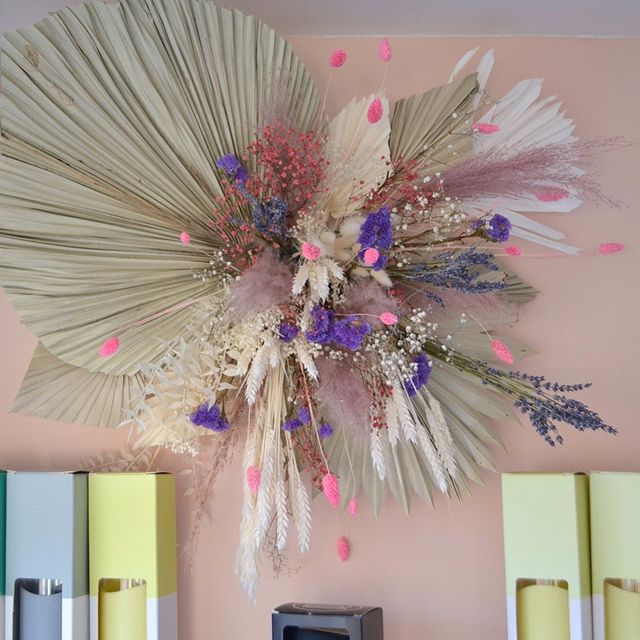 Harker makes everything for her company herself with some help from family and friends. She spends hours every day coming up with new ideas, putting them together and photographing the final product.
Covid-19 helped prioritise work
Had it not been for the Covid-19 pandemic, Harker would not have as much time to spend on her business.
"I was forced to sit inside like everyone else, and I chose to spend my time expanding. I might not have paused my uni degree for a year if coronavirus didn't happen," Harker said.
"As every other small business, I have good days and bad days. One morning I could be packing deliveries for hours and the next I will be working on new ideas," Harker said.
The small business owner also works with local shops and salons creating flower displays and customised bunches.
Wants to hire help
Harker is now paying her bills with the income from her flower business and put whatever she has left into building her brand.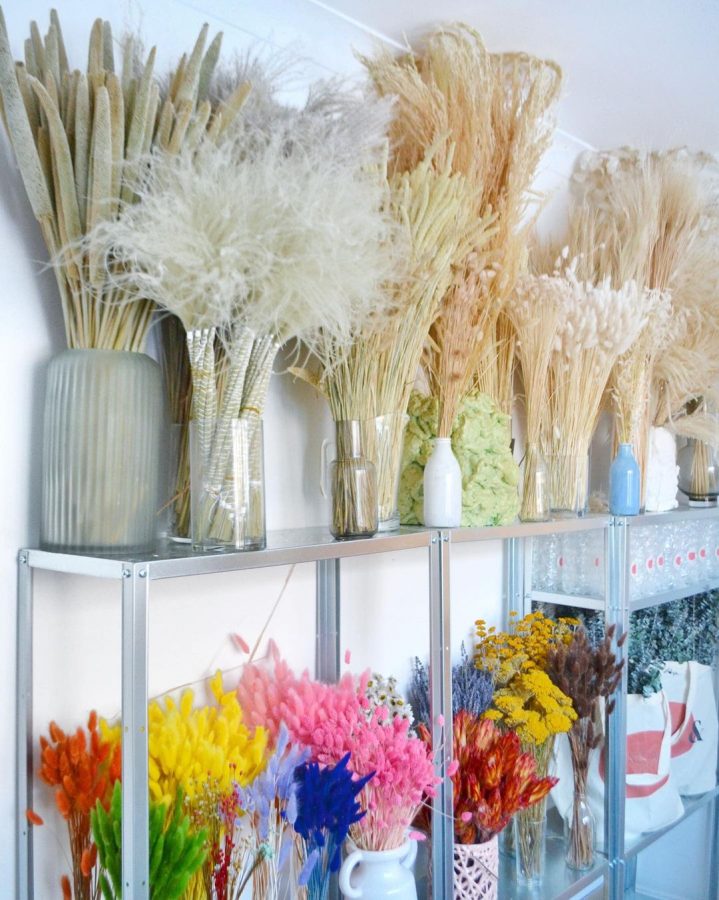 When asked about future plans Harker said: "It would be great to hire someone to help me, because I feel like I'm constantly running around working. My mom helps out a lot, but I really want to expand."
In high demand
The prices vary on the Pampas and Bloom website, and with about 400 units sold per month Harker has been able to purchase a lot of new materials.
On the website one can find affordable bunches priced at around £17, but also more exclusive materials such as fluffy pampas for about £80.
"Keep in mind that these bunches can be kept for ages, if you treat them right. Dried flowers and pampas don't need to be watered and they don't die like fresh flowers," Harker said.
Harker is now motivated to finish her Bachelor's degree at Kingston and at the same time manage her business.
She is currently working towards a system where she can do both. Being a small business owner have always been one of her dreams.
"I started this journey before we even heard about corona, and I plan to keep it going when everything is back to normal," she said.
Harker is now able to finance her personal expenses with the money she makes from Pampas and Bloom. She is currently using social media as her prime marketing platform but hopes to be able to pay for more advertising soon.