A referendum organised by the Union of Kingston Students (UKS) resulted in 82 per cent of those taking part voting in favour of supporting the current lecturers' strikes.
The referendum saw 1286 students vote, the majority in solidarity with staff taking industrial action.
The strikes will take place on February 21, 22 and February 28 to March 2 included.
The student union, has pledged to organise student events during the strike dates, which will include visiting the picket lines.
A university spokesperson said: "We have an open dialogue with the Union of Kingston Students and listen to the views of our students in this and other issues concerning their education."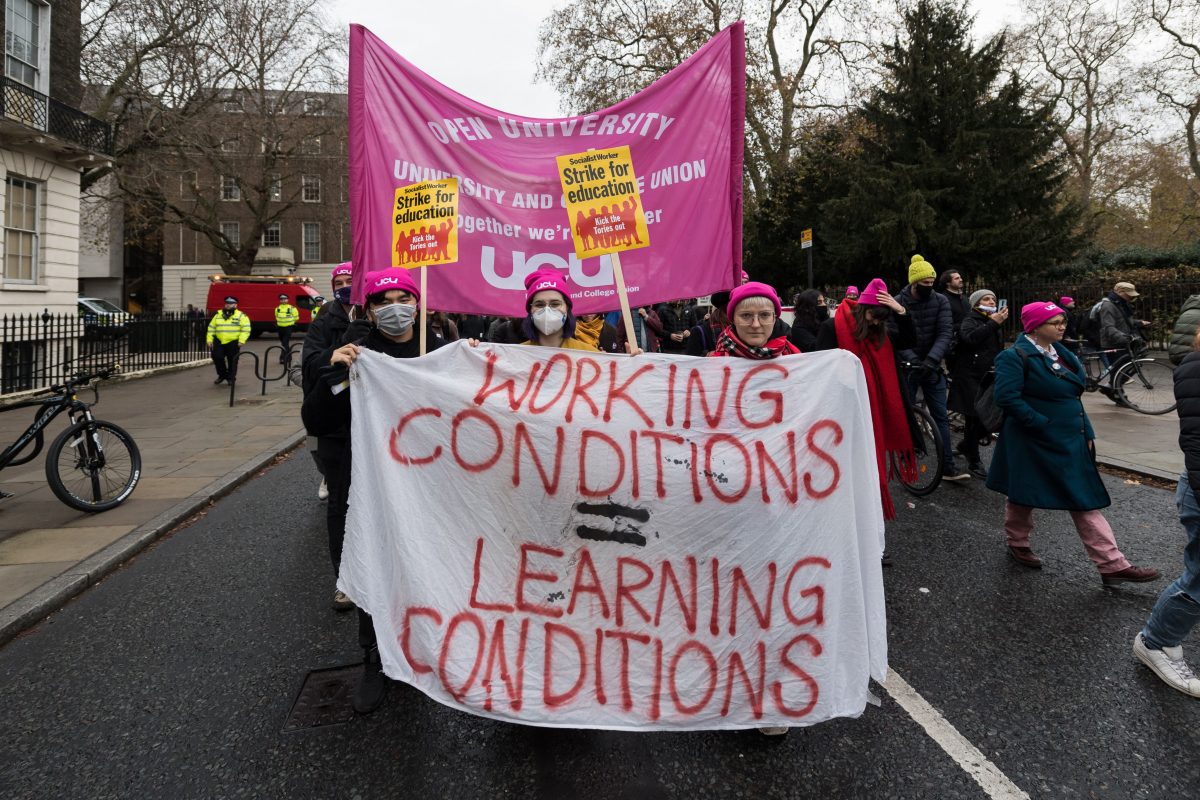 The referendum took place as student unions around the UK took different positions on the actions organised by the University and College Union (UCU) industrial actions.
Nicholas Freestone, Chair of the KU UCU branch, said "Colleagues thought this overwhelming vote along with our branch reaching the threshold for strike action should really be an alarm call for management to change."
Although local student unions independently choose their own position, the National Union for Students, or NUS, has affirmed strong support to the UCU.
How will the strikes impact students?
Staff should let students know if lectures are cancelled.
A university spokesperson said: "Although we can't determine the effect industrial action may have on teaching and our campuses, we have encouraged managers to work with their teams to consider the impact and how we can best support the students."
In addition, industrial action can take the form of strikes but also actions short of a strike, or ASOS. ASOS encompasses disruptive actions such as not answering emails out of contracted hours, not working on weekends or not covering for absent colleagues.
"The university will do everything it can to ensure disruption to teaching and other activities is kept to a minimum," said a university spokesperson.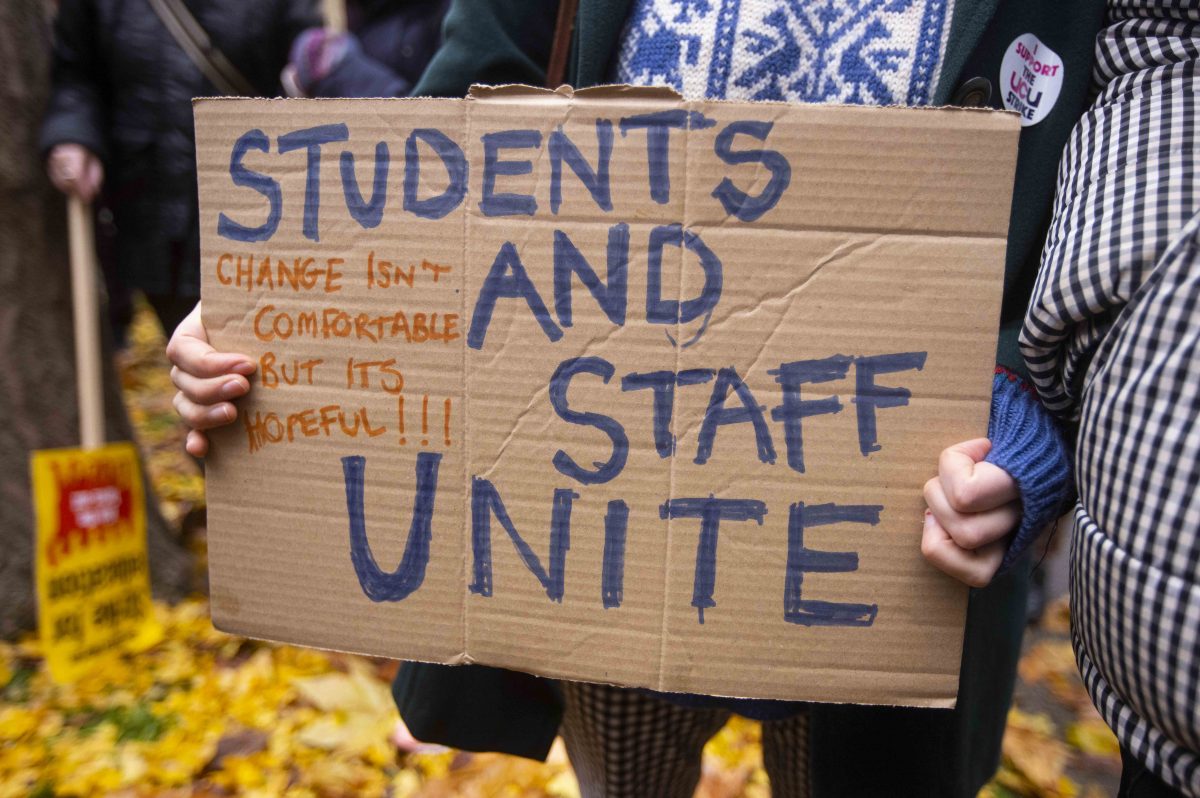 Lack of participation in KU democratic life
The 1286 voting students represent around 5,7 per cent of the total number of KU students. In comparison, around 12 per cent of students turned out to nominate representatives in the latest SU elections.
A turnout of at least 500 was needed for to validate the referendum.
The Kingston Union of Students organised an online Q&A for students to put questions to KU and UCU representatives. However, the event was called off 15 minutes after its scheduled start when organisers realised there were no participants.
"Democracy only counts if you participate. Those who didn't vote don't get a voice to express their view," said Freestone.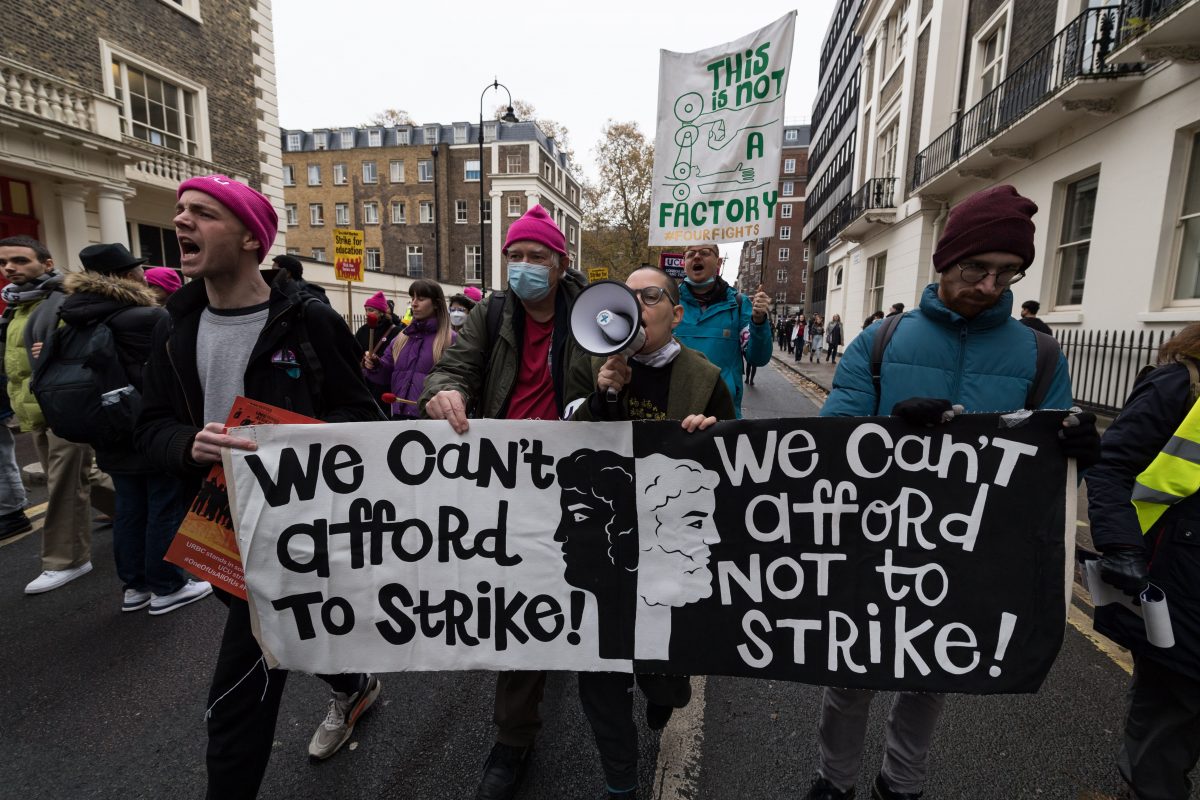 What do KU students think?
When interviewed, some students expressed concern about the lack of clarity as to what KUS would do depending on the referendum outcome.
"I did not vote 'cause I was not aware, I don't even know what's going on – and I have no interest anyway," a second-year psychology student said.
"The strikes mean we will have less chance of getting our degree, I think students should not have voted for it," he continued.
Other students expressed mixed views about the strikes and what the student union position should be.
"I don't understand why there is a referendum, for me, it is obvious that the students should support the lecturers," said Julia Marciniak, a final year film student.
Somaa Rahim, a second-year architecture student, said: "I guess the lecturers are looking for us to complain so that the employer will take it seriously.
"If anything, this should stress out the university and directly impact their success rate. They have more to lose than we do. We're gonna miss out on a couple of classes, they're gonna miss out on their entire reputation."
Another architecture studetn, Hamad Tahir said: "You're paying nine grand a year for uni, we shouldn't have teachers strike. It is obviously the people in charge whose fault it is not paying,"
National context
Research undertaken by the National Union of Students in their monthly student opinion tracker survey has revealed 73 per cent of students said they supported university staff taking part in this campaign and strike action, whilst just 9 per cent of students opposed.
Furthermore, 69 per cent of participants said they would take part in some sort of action, such as a walk-out or a demonstration, to campaign for "funded, accessible, lifelong and democratised education".
NUS shared resources in support of the industrial actions, such as a guide for students to complain about the strike to their Vice-Chancellors and show support for the UCU.
The NUS also launched a petition calling on universities managements to return to the negotiating table and meet UCU's demands. As of February 21, 77 students have signed – the benchmark for it to be validated is 1000.