"We all have a choice when it comes to stressful situations – react and become stressed or to respond and keep calm," said stress management trainer John McConnel.
That all sounds very easy doesn't it? But with deadlines fast approaching, Christmas just around the corner and pressures coming from every direction, it is important to recognise when you need to step back and realise you are overworking yourself.
According to a study by Forth, a UK digital healthcare company, 85 per cent of UK adults experience stress regularly, with the most common causes being money, work, health and failure to get enough sleep.
But McConnel also believes students suffer stress from the fear of letting people down, grades, peer group pressure, and social media.
"It's important to take time to explore and empower yourself," he said.
And he's right. During self-care week at the beginning of the month, Kingston University held a series of talks and workshops, from stress management sessions to mantra meditations, to help students deal with stress.
Self-care is all about focussing on you and empowering yourself. Feeling in control is really important in managing your own stress and emotions, like when dealing with deadlines for example. Looking after yourself at university is so important.
The study by Forth also showed that 32 per cent of people use exercise to overcome stress. It's known that exercise stimulates the production of endorphins, the feel good hormone and it may also improve the image you have of yourself.
Local yoga teacher Joanna Blundell teaches at The Thames Sailing Club in Surbiton and said: "When you do work with the body it can be a great way to quieten the mind."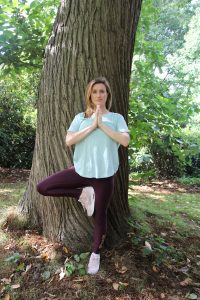 Blundell believes that yoga gives people the tools to deal with emotions including stress, anxiety, fear and encourages you to feel good emotions, creating a space in the mind to feel relaxed and joyful.
"The difference between other exercise and yoga is that you are feeling the breath flow in and flow out so yoga is basically a moving meditation," she said.
Last years president of the yoga society at KU, Oriane Le Roy said: "I rapidly saw and felt the physical improvements like strength and flexibility so it constantly gave me a sense of achievement, which mattered a lot when I felt confused and lost by university work."
"When I finally manage a pose, I get a sense of achievement, that I am capable and in control," she said.
Blundell also said how people can feel put off by the spiritual aspect of yoga, but in reality the physical aspect of yoga is really intense and you become really in tune with your body and your core strength.
"I think yoga can be quite off putting for some people if it seems too spiritual, but on the other hand if you look at it through the control of the breath, it's a very physical, practical thing and it's very well known in science that breathing can have a very strong, positive effect on the mental wellbeing and emotion."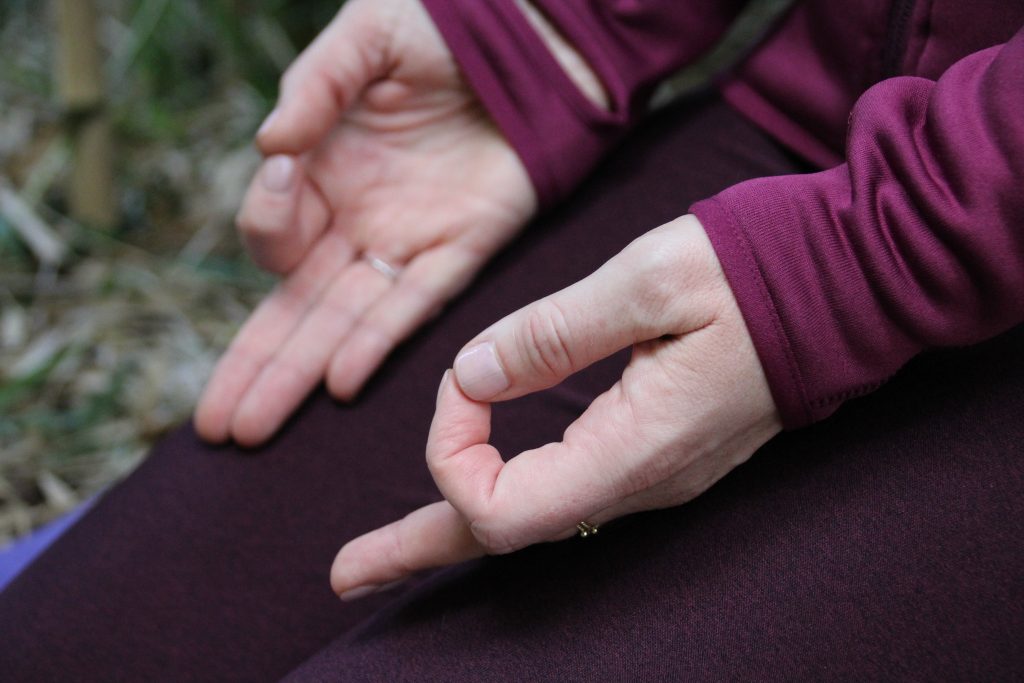 But what do you think? Do you regularly meditate or take time for yourself or are you looking for a way to calm your mind for five minutes after a stressful week at university?
Below is a simple two step guide to meditating, focusing solely on your breathing. Give it a go!
A simple guide to meditation
Kingston University's Krishna Consciousness society have an urban Monk called Sam visit their weekly sessions to lead the discussions and mantra meditation. There are deep spiritual aspects to these sessions but they are also very beneficial for quietening your mind and releasing any tension caused by stress.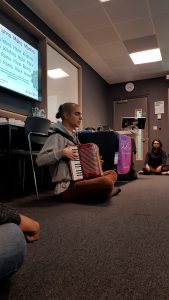 Firstly, sit comfortably, close your eyes and concentrate on the air entering and leaving your body as you breathe. Feel your chest expand with every breath and imagine all the negativity you are feeling leave your body as you exhale.
It is natural for the mind to wander but always try to go back to focusing on breathing to maintain the calm state of meditation.
The next part is to form a fist and hold out your pinky finger and thumb and use your thumb to close one nostril. Take turns with each side to inhale and exhale out of each nostril. This really helps you to concentrate on the air flowing in and out.
The goal of meditation is to accept the stress you have felt during the day and let go of all the negative energy it has brought you.
Do this for a couple of minutes as often as you can, gradually increase the length of time you do it and hopefully you will start to feel the benefits!