One of The River's editors, Marie, shops around town to find the best local deals using the food rescuing app, Too Good To Go
Do you like cheap, good food? I know I do! As a student, money is tight, so I try to save wherever I can.
This is made easier with the food app, Too Good To Go (TGTG). According to the app's website, TGTG is a "free app which allows you to purchase unsold food from top eateries at the end of service, to prevent it from being thrown away."
The app was created by Londoners Jamie Crummie and Owen Wilson in 2016 to tackle food waste in the UK. The scheme is needed. 14.8 million tonnes of food waste is produced per year in the UK according to Vision 2020. 
There are a couple of bugs but the developers are working on them.
How it works
The app works by showing users different shops that are part of the TGTG scheme, with information on how much the food will cost and the pickup. time window, as well as how many customers can buy each day. If you decide to buy it, you receive a voucher to show in return for your food. Dietary requirements are adhered to and vegetarians will not be given meat. In some stores, customers receive a magic bag of surprise food, and others allow the customer to choose what they want from the leftover food at the end of the day.
Olivier's Bakery, £3.50, Kingston Market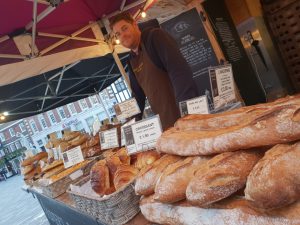 Olivier's bakery is my personal favourite because it does not follow the magic bag rule. The bakery sells out fast – this Wednesday it was sold out at 7.56 am for a 4.15 pm pick up. For £3.50 you can pick any three items. I usually choose two large loaves of bread that last me all month once I freeze them and a sweet treat on the side. Sometimes I split the items with my friends, so we each have a product which makes it even cheaper. Sebastian Bertucat from Olivier's Bakery said not many students use the app: "It's usually middle-aged people coming and collecting. You might get one or two that seem to be students, but that's the exception."
Warrens Bakery, £3.99, Fife Road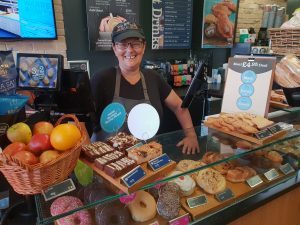 Warrens Bakery is one of the shops that follow TGTG's policy and gives you a magic bag. Supervisor Christina Wheeler says that they make sure that you always end up getting around £10- 15 worth of food. I might have been unlucky the time I went as I was left quite disappointed with my mystery bag. It contained a small sausage roll, a sandwich and what seemed to be a  mass-produced doughnut. When the point is to reduce food waste, it can be risky as you may receive food you do not like.
Preto, £3.00, High Street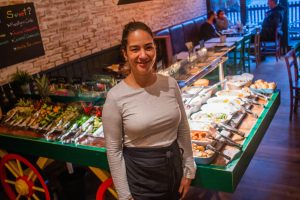 New on the app, and one that I have not yet tried is the Brazilian buffet-style restaurant, Preto. They are quite different from the others as they allow the option of the vegetarian buffet for £3 or the meat buffet for £4. As Preto serves both lunch and dinner, you can go either in the afternoon or the evening. Assistant manager at Preto, Fernanda Savignani said that she is yet to see. any students coming to collect a box:  "It's usually people from around the age of 30 and above that come and pick it up, and I think quite a few of them probably work around here and just pop by after their shift."
Café W, £3.99, The Bentall Centre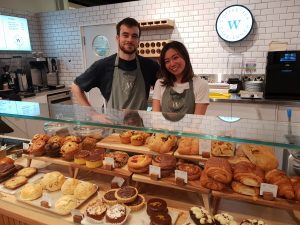 Another newcomer to the app is Waterstone's Café, Café W. Barista Alexa Lee said they give the TGTG customers a salad or a sandwich and depending on the day, a yoghurt and a pastry. This gives customers around £12 worth of food for £3.99. She said: "So far there's only been around four people, but we are hoping more people will use it so we don't have to throw away so much food at the end of the day."
Others
The Joa, Pokie & Roll, and Yo! Sushi is just some of the restaurants that provide a box of leftover food. However, bakeries are most common on the app. Third-year art and design history student, Hannah Dear suggested a reason why: "I understand why there may not be that many restaurants on the app. They are usually able to use the same food the next day, and they close so late."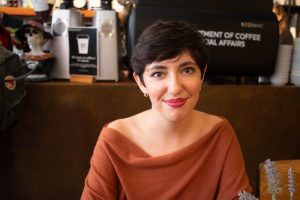 If you are a picky eater like me, then it might be best to stick to the shops that let you choose what you like, so you do not end up paying for food that you will not eat.