Friday marked the release of The Weeknd's new album, Starboy – which comes highly anticipated after the success of his previous album.
The artist, whose single Can't Feel My Face topped the charts last year, is back again to deliver his unique style to the music industry.
If you do not know about The Weeknd by now, then you really should. The Canadian singer has taken the world by storm with his fried chicken-esque hair, unique style and impressive vocal chords – and Starboy only adds to his impressive reputation.
In the build-up to the release of Starboy, which is his third studio album, The Weeknd dropped a short film entitled Mania – which has proven to be one of the superior tracks on the album.
This album allows us to see him at a completely different level from anything we've seen prior – but as always he delivers an alternative sound which makes him stand out from the other artists in the charts. The singles Party Monster and False Alarm deliver a dark yet mellow sound which you can't help but feel cool when you listen to.
The introduction of musical geniuses Daft Punk to the album made a perfect basis for The Weeknd's killer vocals, as we saw the single Starboy rank at number two in the UK Charts at the end of September. The other track featuring them on the album, I Feel It Coming, provides us with a perfect combination of smooth techno from Daft Punk with soulful vocals from The Weeknd.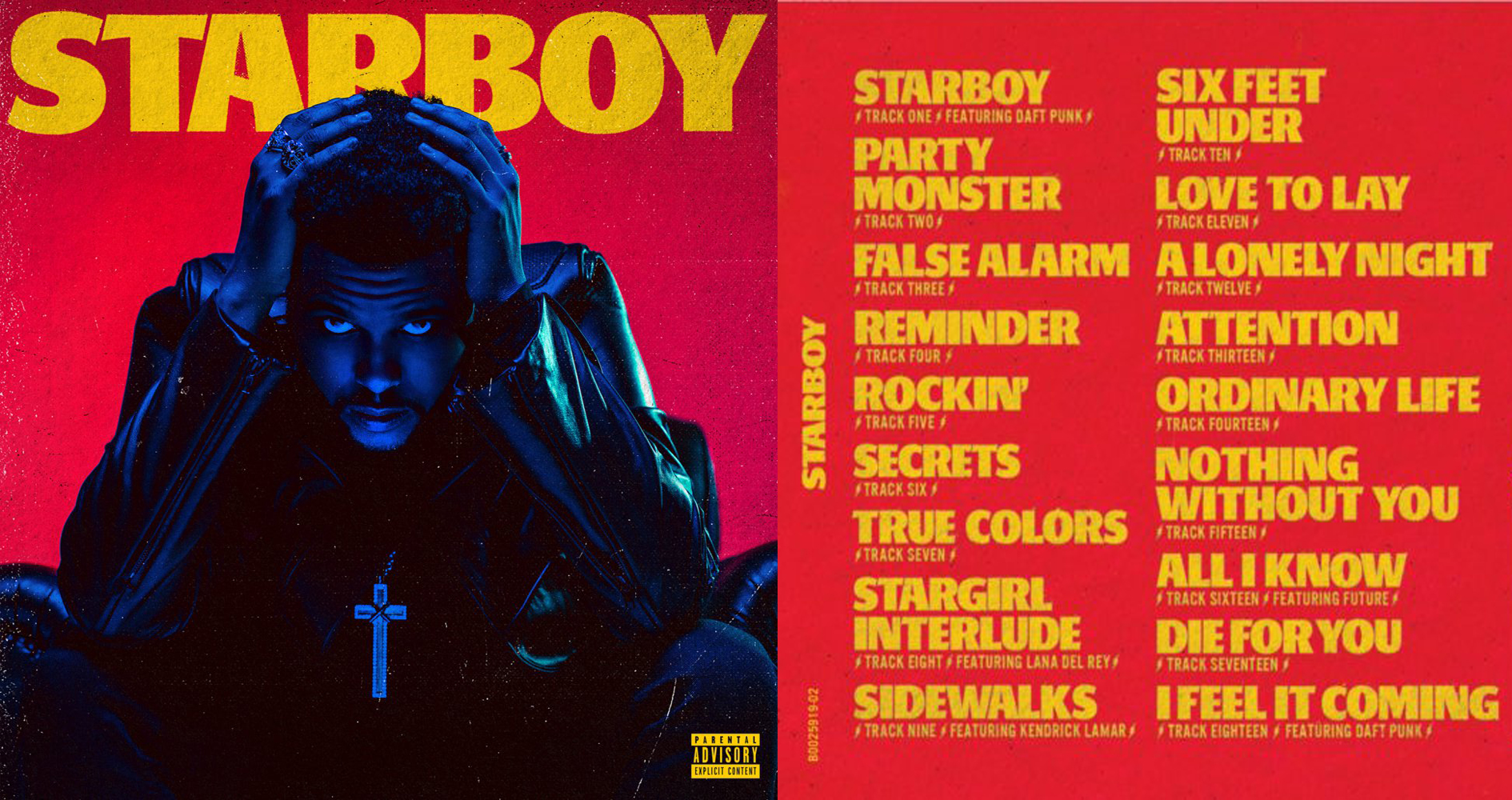 The 18-track album features other artists as well with including collaborations with the angelic Lana Del Rey, Kendrick Lamar and Future – which fans have referred to as "a dream".
The fact that Cashmere Cat, who previously produced the single 'Wild Love' for The Weeknd before, will be adding his quirky production flair on four of the tracks left us excited, especially considering Cashmere Cat teased that the project was "the best music he has ever done."
The style, vocals and mindset of The Weeknd is just right, which reflects heavily in his music. This album shows the progression from his early mixtapes as he is experimenting with a sound that he knows works – and that everybody (including us) is loving.
With a H&M modelling contract and a world tour coming next year, it's fair to say The Weeknd isn't going anywhere soon – which we are very happy about.
Starboy is available now to purchase on Apple Music, iTunes and Amazon and can be streamed on Spotify too.