"I'm just one who has woken up, whilst the rest of you are still sleeping."
A 2021 American drama film The White Tiger paints a satirical portrait of capitalism, and how it can limit the opportunities for self-realization.
Our protagonist is Balram Halwai (Adarsh Gourav), a poor boy in a poor family in a poor village in India. With a generous amount of opportunism and lack of ability to understand his social status, he works his way up from nothing to become a successful entrepreneur in Bangalore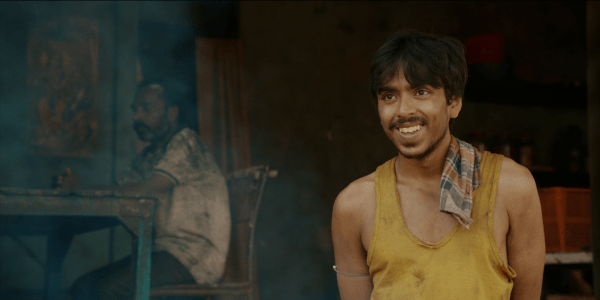 Barman compares himself and other Indian slum-dwellers to roosters trapped in cages, unable to do much more than watch their loved ones get slaughtered and wait for their turn. Those who hold the key to the cages are the rich and privileged with the power to mistreat their servants and get rid of anyone who defies them.
Nevertheless, Barman is the rare white tiger willing to break out of the cage – at any cost. The story develops into a brutal, dark tale of his journey to freedom through dodgy alleys and in shabby clothes.
Glimpses from the past imply that our village boy might not care about getting to the top in the most honest way. Especially not when it eventually dawns on him that even the most righteous step over all possible obstacles to reach their goals. Including the politicians who call themselves socialists.
A great acting performance makes Barman appear as a somewhat ambivalent and complex figure. Behind his humble smile and fierce gratitude for his master, Ashok, there is also a strong dislike.
Whether he loves his master behind a facade of hatred, or hates his master behind a facade of love, their interaction creates a tension that brings some of the highlights of the film.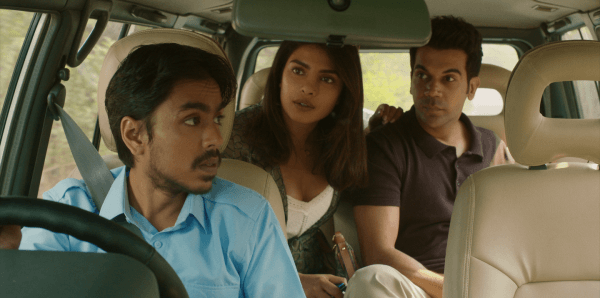 The White Tiger might evoke reminiscences of Slumdog Millionaire, but the film has quite a different undercurrent. The film replaces the Bollywood optimism and cute clichés with pessimistic social criticism, dark humour, and brutal realism.
Hence, those who expect a feelgood film about how life always turns out well for the kind and honest will be disappointed. This is one is for those who believe that being nice is not necessarily as important as being "relatively" conscientious.
He divides Indians into just two 'castes': those with big bellies, and those without. His goal is, not surprisingly, to expand his own waistband. His desire to get out of the low caste life, and a serious criminal act, leads him to successful entrepreneurship.
Along the way, perspectives on life's injustices and India's complex history come into play. Like the film says: "Our nation, though it has no drinking water, electricity, sewage system, public transportation, sense of hygiene, discipline, courtesy, or punctuality, does have entrepreneurs. Thousands and thousands of them."
Balram's story is one of how a person brought up in naivety and obedience forms a picture of what is really going on, and then carves his place in the system.
Filmmaker Ramin Bahrani hits us with provocative social criticism – a criticism initially directed at the caste system in India, but that can also be translated as a critique of the capitalist system around the world.