He has a higher IQ than Einstein and a body to die for. Now KU graduate Jack Heslewood has been voted "the world's most desirable man" when he won the Mr World pageant in the Philippines.
Heslewood, who graduated with a degree in aerospace engineering, won the title after competing in five challenges over three weeks.
The 28-year-old, who is the first Briton to win the male pageant, said: "It's a real achievement that I think I was really ready for when I won it. I felt like I was a deserved winner because I'd really worked so hard for it, so I'm really excited."
Unlike other pageants, this competition does not focus on looks but instead on how well-rounded the men are, with an ability to demonstrate strength, athleticism, a sense of fashion, creativity and multimedia abilities.
"It's not a beauty contest or a beauty pageant," Heslewood said. "They've taken out the rounds that judge you more on beauty."
He said: "I think the competition attracts people who look good because usually if you're well-rounded, one of those things includes being able to keep fit and healthy."
The all-rounded former student from Hertfordshire graduated in 2012 and went to work as an engineer in the aerospace and automotive fields, as well as in advertising. He recently started his own business that specialises in stock trading using artificial intelligence.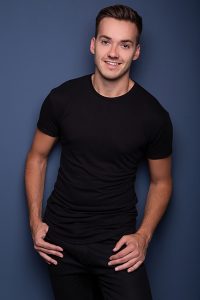 Heslewood has an IQ score of 181 (Einstein's was believed to be 160) which is technically classed as a "genius" test score, according to Mensa, the largest high IQ society in the world.
The ex-rocket scientist hopes to use his platform to promote science and engineering. He said: "I want to promote learning science and engineering, not just to become scientists or engineers, but to realise that you can apply that to any kind of job.
"I also want to be able, through my Mr World efforts, to explain the effects of climate change and the technologies that are being developed by certain companies that can be used to help the environment."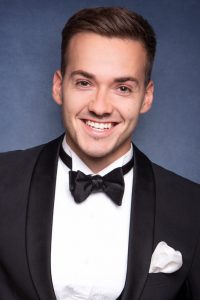 He decided to take a break from his business and follow in his sister's footsteps into the world of pageants.
Jack's sister, Kirsty, came sixth overall in the Miss World pageant six years ago, making the duo the first siblings to compete in the Miss World and Mr World competitions.
"I already knew about the competition through my sister. I was helping her with fundraising, and I was doing my own fundraising.
"I was already doing that, and because I was already a very well-rounded person, which is what Mr World looked for, I thought, 'Wow, I'm already doing what they want for a Mr World, so I'll apply to start at the very beginning,'" said the new winner.
Hunky Heslewood, who is a triathlete, enjoys swimming, running marathons and eating healthily. He competed against 71 other nations for the coveted title, which was announced in Manila on August 23.
He made it to the top five of both the top model challenge, where he chose to model swimwear and the talent and creativity contest, where he showed off his self-taught drumming skills.
The competition takes place every two years and has men from a number of nations compete for the title. South Africa's Fezile Mkhize and Mexico's Brian Arturo Faugier González placed second and third respectively.