If being stuck at home means more screen time and more time spent on social media, it's pretty clear one app seems to be dominating: TikTok.
Tiktok videos range from dancing, singing and sports to recipes, study tips and small business advice, many of which have gone viral.
Students are generally spreading good messages through their videos, many posting their current challenges or giving tips on how they have started a small home business during lockdowns.
It is a platform that encourages original content and creativity and it has become home to aspiring dancers, musicians, makeup artists and bakers, giving them space and an audience to gain popularity and to build their carers or business.
Miriana Jefferson, a university student and a home-based business owner said: "I think the power of Tiktok is so underestimated but you can gain much popularity and a huge audience from the content you post."
Jefferson added: "Tiktok has been a great platform as I'm able to show behind the scenes and how everything comes together from the beginning to the final packaging of my products."
A business can go viral in 24 hours or less if the content is right. You don't need a professional studio setup but you do need to show passion and authenticity.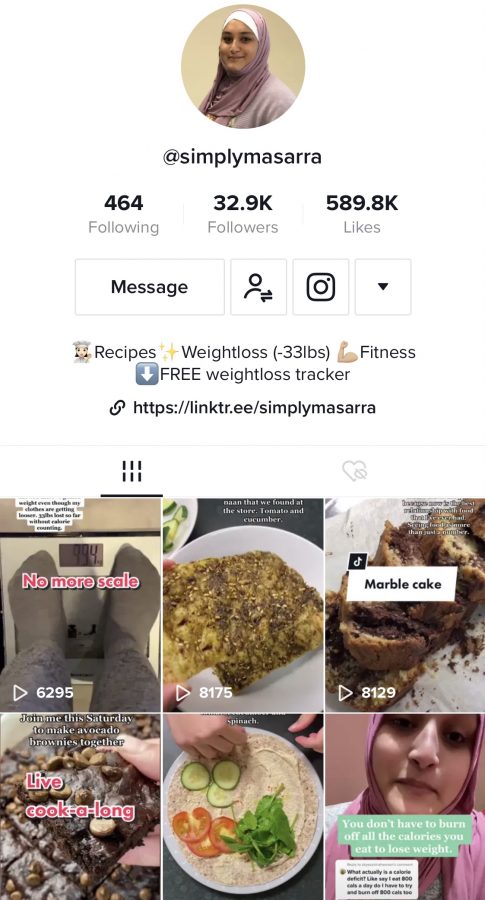 Many people have found TikTok to be a tool where they can use their knowledge and experience to spread motivation and awareness of almost anything.
A great example of TikTok's versatility is simplybymasarra who has managed to gain over thirty thousand followers on her account where she gives tips, recipes and ways to lose weight in a healthy way.
TikTok inspired her to make a free e-cookbook with nine easy Lebanese recipes for her followers to access.
Masarra Refai said: "There was high interest for the e-book and people loved it, It helped me raise £379 for charity."
Refai added: "Being on TikTok it has been refreshing seeing everyday people like me make content and share their journey which inspired me every day."
Tiktok has enhanced the creativity and talents of many students who have stepped out of their comfort zone and are building an online audience on the platform.