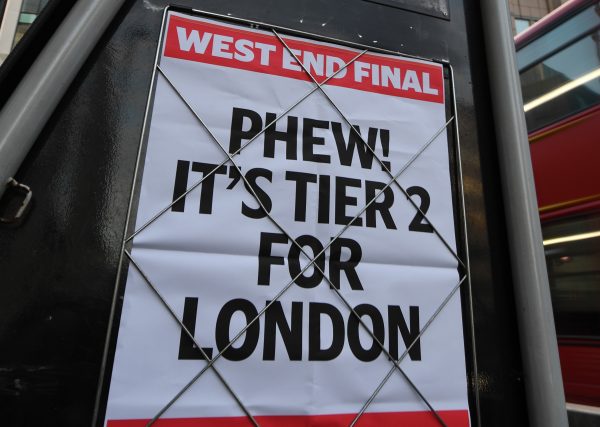 London will be placed in tier 2 (second highest alert level) from December 2. Credit: James Veysey/Shutterstock.
The government has announced a tougher three-tier system will come into force when the second lockdown in England comes to an end next week. Kingston Upon Thames will be placed under Tier 2 restrictions, the second highest level in the tier system.
In a briefing on Thursday (Nov 26) evening, Prime Minister Boris Johnson said that the new tough measures for England are the best way of avoiding another lockdown in future.
Most face-to-face teaching at Kingston University will come to an end on Friday December 4. This is in line with the govenment's plan for a student 'travel window' allowing them to return home for the holidays.
Kingston University student, Ava Clark said: "I found out that Isle of Wight is in the lowest tier (Tier 1) and it really makes me excited to travel back home knowing we won't be restricted as much as other parts of England.
"It also allows me to stay back at university to complete some assignments without the pressure of going home early."
International students will also be at an advantage as the new rules say: "The stay at home requirement will end, with domestic and international travel being permitted again subject to guidance in each tier."
KU international student, Yusuf Ibrahim said: "I was worried that with this Covid-19 situation it would be hard to go back to Germany but I'm happy I'm allowed to travel just in time for Christmas break."
For people in Tier 3 the guidance is that you should avoid unnecessary travel to and from Tier 3 areas once the second lockdown is over to prevent the virus from spreading.
Kingston University student, Beth Davies, who will be travelling home to Manchester said: "Manchester is being put into Tier 3. It's a very scary time but I hope this all works out."
You can find out the new official rules for your tier in England that will be in place from Wednesday 2 December.