Everyone in the UK has been negatively effected by the pandemic in some way. But humans are not the only species effected by the Coronavirus.

Animals have been suffering with the virus as well, as seen in Denmark recently where mink have been culled after contracting a form of the virus, known as C5.
It has also been reported by the Centers for Disease Control and Prevention (CDC) in the United States, that there are certain variations of the Coronavirus which only effects dogs and cats, and cannot be transferred to humans.

The fact that some animals have developed the virus, and the fact that some strains can be fatal, is certainly a cause for concern for people with pets.
Alison Cruthers, a surgeon at Kingston Vets, based in Norbiton, said: "There have been a few reported cases of Covid-19 in animals worldwide. It appears they have caught it from their owners and the symptoms have been mild."

"Animals do get other strains of Coronavirus which can be life threatening but they don't affect humans."

For fear of the spread of the virus some people are less willing to leave their homes to come to the surgery. But Cruthers says despite this, business hasn't been affected.
"We have been busier than ever during this period. More people are getting new pets and there is also the knock on effect of some surgeries closing.
"We have kept owners outside the practice to keep them and us safe. Animals are examined indoors and so far we have been Covid-19 free and kept the practice open."
She went on to mention that when restrictions end, pets may well be unsettled by their owners not being at home all the time anymore. She said: "We expect to see some separation anxiety in 2021 when these animals start to be left for periods."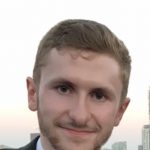 Third year journalism student at Kingston University, currently the sports editor on The River. Interests include football, boxing and sports writing.