We're now two weeks into Love Island, and it's pretty much been the same as every other series thus far, with a little less drama.
I miss the days when Love Island used to have a relatively relatable cast rather than celebrity cast-offs like Lewis Capaldi's ex and Rochelle Humes' sister. Yet, it's still not stopping me from cancelling all my 9pm plans, whacking on my pyjamas and watching the show with a cuppa tea every single evening.
Things we can't stop thinking about this week:
Connagh's supernatural strength when catching an excited Mike as he learns he's going on a date with Leanne.
Wait according to the after-show Mike is 6ft 1 and Connagh is 6 ft 2? Someone's lying and it ain't Connagh #loveisland pic.twitter.com/ahJtRAHT2z

— Emazzzzzing! (@Mr_Jaiy) January 20, 2020
Leanne's fake eyelashes being much bigger than my future prospects.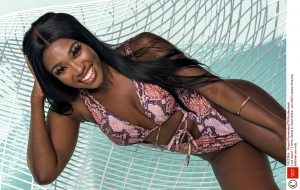 Jess' favourite number is 11, and she can spend 20 minutes telling you why.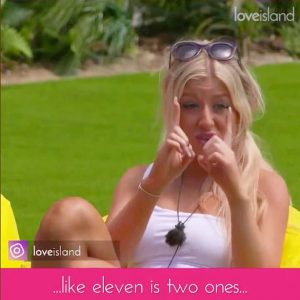 Siânnise's face is sure to be the meme of 2020 following Rebecca's arrival at the Dirty Dancing challenge, and again at the latest recoupling.
When you get to the club and realise you left your straighteners on… #LoveIsland pic.twitter.com/3dwYG7Xwgp

— Love Island (@LoveIsland) January 20, 2020
Newbie Luke M looks a lot like a mix between former contestant Sam Gowland and Justin Bieber.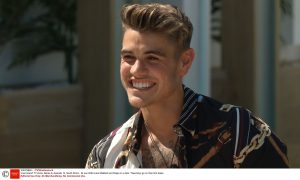 The new couples:
Friday night saw another recoupling and this time, it was the girls' turn to pick the fellas. While most of the ladies played it relatively safe, the recoupling was still rather dramatic.
Finley & Paige – After having her head ever so slightly turned by Luke M's arrival, Paige realised that Finley was the one she liked the most after all.
Leanne & Mike – Leanne and Mike are continuing to get to know each other as they are coupled up for the third consecutive time.
Shaughna & Callum – The pair have had their ups and downs, but things seem to be running smoothly, and I cannot wait to see how this relationship progresses.
Sophie & Conner- Sophie and Conner have finally reunited after spending several days sleeping together on the sofa.
Jess & Luke M – Jess ditches her friendship couple with Nas and chooses Luke M in the recoupling. They celebrated stepping up their romance and being saved from the dumping with a smooch.
Rebecca & Luke T – Rebecca snapped up Luke T although we all thought she would choose Connagh after sharing a little snog. She's been in the villa for the least amount of time out of the girls but has turned the most heads.
Siânnise & Nas – Siannese originally wanted to couple up with Luke T, but Rebecca managed to get there first, so Siânnise had to choose between the last two remaining boys: Nas and Connagh. She sought revenge on Connagh with a G for kissing Rebecca behind her back by choosing to couple up with playful Nas resulting in Connagh being sent home.
Who was sent home?
Connagh with a G was the second contestant to be booted off the show. Although he didn't secure a proper romantic relationship with any of the women, he did still catch the eye of a few.
He chose to couple up with Sophie who did seem quite pleased about his choice before she decided it was OG Conner's basket that she wanted to put all her eggs in.
Things started to look hopeful with Siânnise who asked him on their first date whether he'd be interested in marriage and kids – perhaps a little too soon for that kind of talk. Rebecca made her move and they even shared a smooch before she decided to choose Luke T in the recoupling.
I'm hoping next week's episodes will bring all the drama that we have been hoping for as Siânnise confronts Rebecca for choosing Luke T.