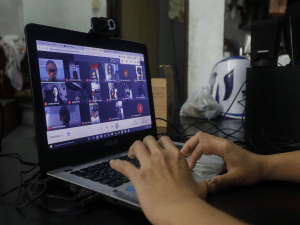 Many lectures have already moved online. Credit: Rolex Dela Pena/Shutterstock
Students at Kingston University are worried that all teaching and learning will go online, as it has at some universities already. The UK government has announced a new three-tier system and London has been designated Tier two (high risk level).
Fazeela Ahmed, a business management student from London, experienced extreme anxiety when the first lockdown was put in place.
"I was impacted badly when the lockdown was announced in March. I fell behind in work because of poor Wi-Fi and didn't perform well in my open book exams as there was a lack of resources. For my final year I feel the same anxiety I experienced in March," she said.
Ahmed describes online learning as 'distracting' because she finds it less engaging than being in lecture halls and classrooms.
Three of the largest universities in the UK have already moved teaching online. The universities' decision to move online is to reduce the spread of the virus and to still have a form of contact. At least 50 universities in the UK have reported a coronavirus outbreak.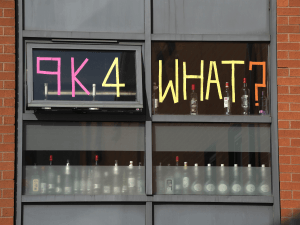 University students are fed up of paying a huge sum of money for online lectures. Credit: Xinhua/Shutterstock
Mark Burton, a university lecturer, believes online teaching depends on a strong internet connection.
Burton said: "The lockdown in March showcased that when a surge of people started to work from home, internet connections started to slow down. It's worrying that this could happen again, it would be out of my hands."
University law student, Ed Bowman, who's classes moved online, says he finds it hard to concentrate online now he is working remotely.
Bowman said: "I get easily distracted. I personally need a designated area to work from like the library because my accommodation is always noisy and doesn't have the best internet connection."
Advice from Ofcom, suggests doing a line test to check your broadband speed.
The regulatory body said: "You can run a speed test using Ofcom's mobile and broadband checker. If possible, carry out tests over a few days and at different times of the day."
Ahmed wants the UK government to take more action to help university students and for universities to keep their students updated.
"I feel like university students have been left in the dark ever since the pandemic began. I want our government and universities to step up and take us seriously," the third-year student said.
You can find the latest information on Kingston University's Covid-19 measures here.