It was the year of music, as Adele, Drake and Rihanna took over the charts, and what better way to celebrate the hits of 2015/6 than watching the 59th annual Grammy awards?
The show took place on February 12 2017 at the Staples Centre in Los Angeles.
Carpool Karaoke legend James Corden was the host this year and it is fair to say The Late Late Night show host did us Brits proud.
In a room full of Prima donnas divas and icons, the comedian managed to get a few laughs in with his wit, humour and rap (yes he attempted to rap).
But that wasn't the best of the night. Was it called the Grammys or was it called the Beyoncé show? After announcing she and beau Jay – Z are expecting twins, she was still going to perform at the Grammys.
The questions on everyone's lips was, "Will she able to do her big performances since it's two this time?", "Will she actually perform?", and "Will it be boring?"
Those questions were answered as she took the stage with her twins in tow. The night was filled with shade, laughter, ups, downs, winners, losers and this made the night!
Here are 10 of the key moments that made this year's Grammys.
1. Adele swore, but when does she not?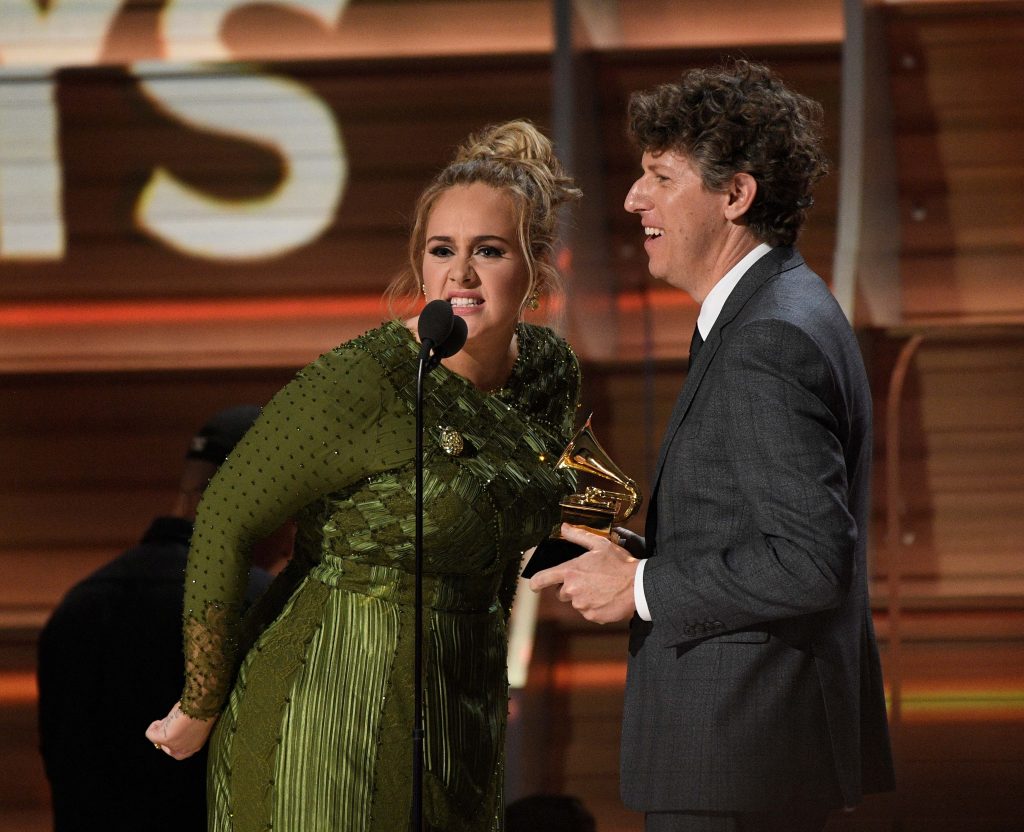 2. Then she swore again – during her tribute to George Michael she stopped it to swear and then start again. Apart from the little blip in between, it was perfect.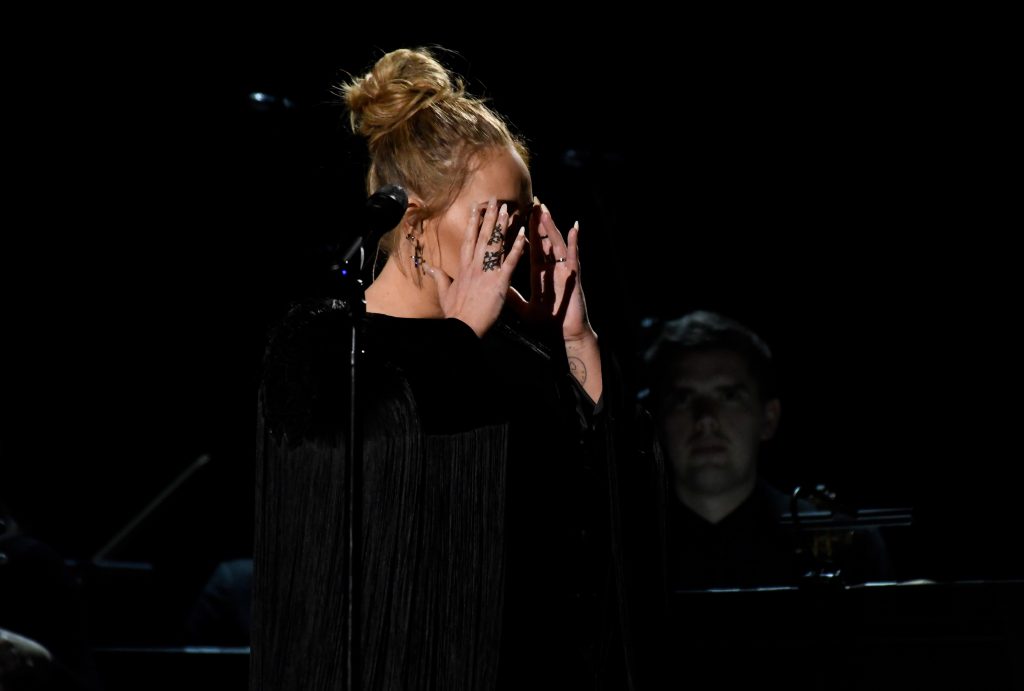 3. Then she broke her Grammy award – what is wrong with you, Adele?
After winning five Grammys this year including Album of the year for 25, she took to the stage to dedicate her award to Beyonce.
In true mean girl style, she broke it into to two so give a piece to Bey because she felt she deserved it more than her.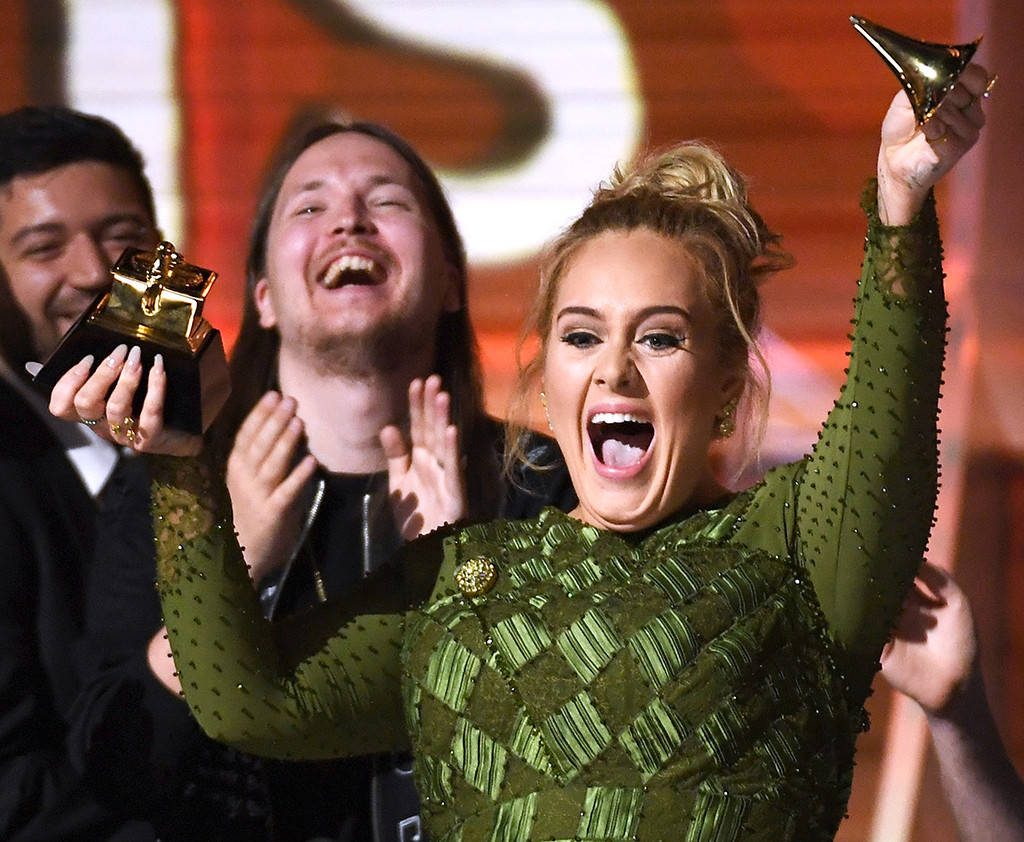 4. Chance took us to church – Chance the rapper had a successful night. Going independent clearly works as the rapper won 2 wards for his rap album Coloring book and Best new artist. 
He later performed with a gospel choir to the LA crowd which had everyone pumped and praising the Lord. His success didn't end there as his album has seen a 206 percent increase in streams.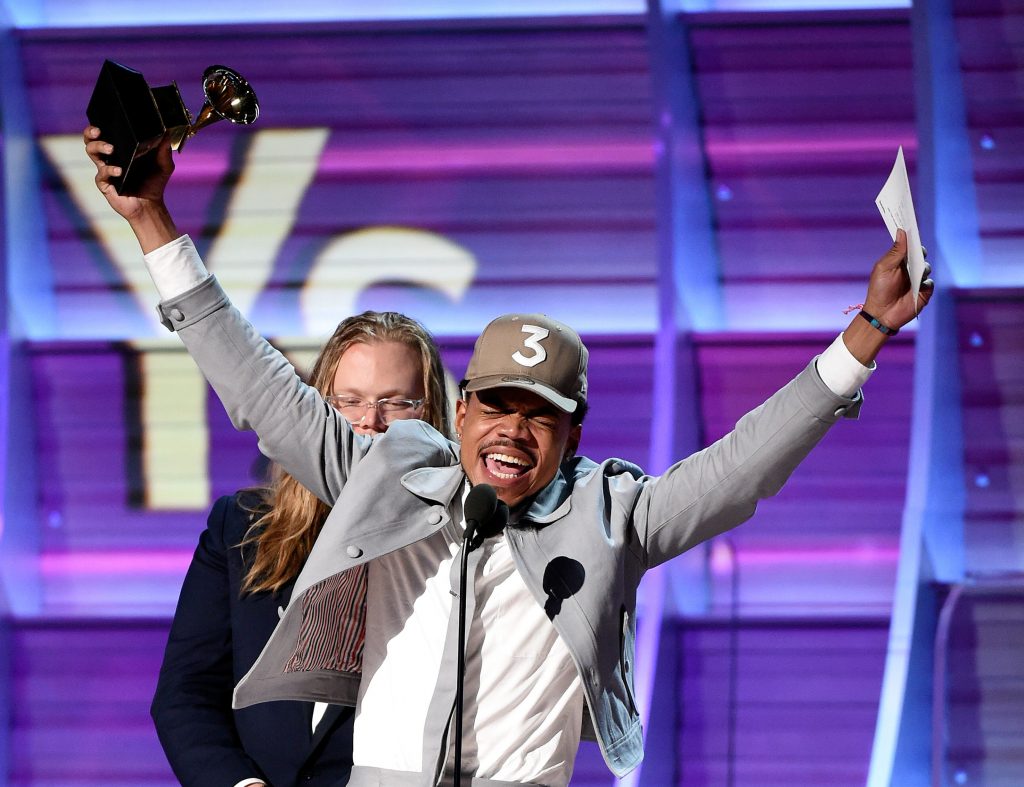 5. Blue Ivy is her mum's number one fan – In her $3,000 Gucci suit, the tot was jumping up and down waving as her mum, the one and only Beyonce, took to the stage to collect her award for best urban contemporary album.
Watch Beyonce's visually stunning #Grammys performance again https://t.co/kGp7qQsIy0 pic.twitter.com/7uznwTGdG8

— Complex (@Complex) February 13, 2017
6. Beyonce's performance, and that stunt she pulled with her chair pulled all the way back had everyone holding their breaths.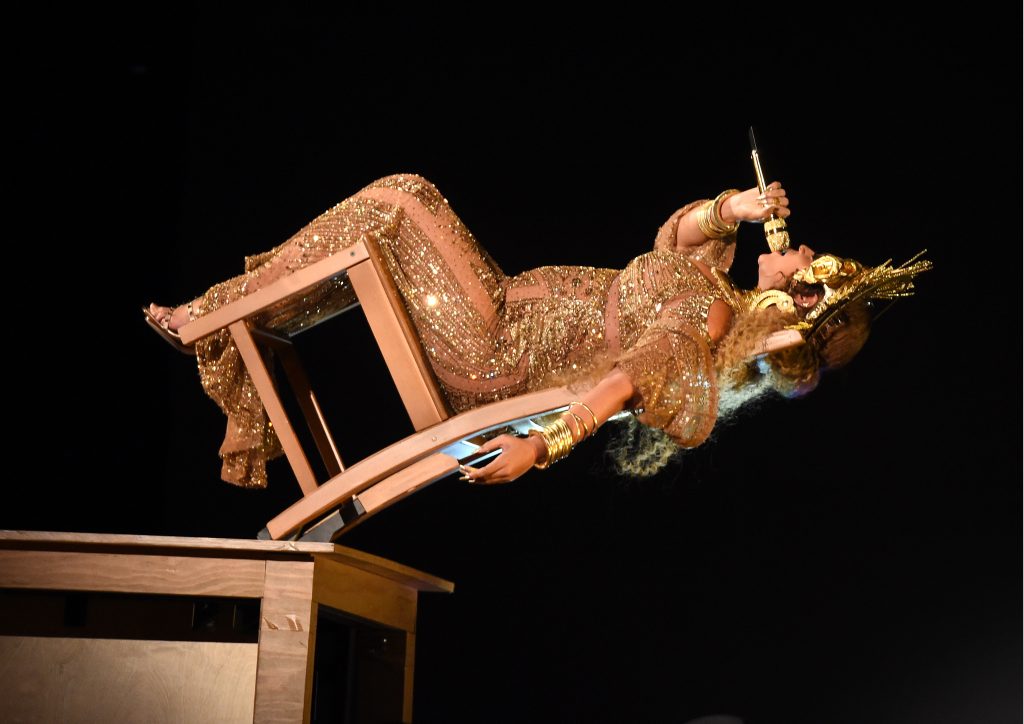 7. Rihanna and her flask.
Only the best diamond-encrusted hip flask for bad gal Riri.
Rihanna and her flask made my night pic.twitter.com/9B59uvNWlR

— Jhennoy (@httpsjhey) February 13, 2017
8. James Corden falling down the stairs.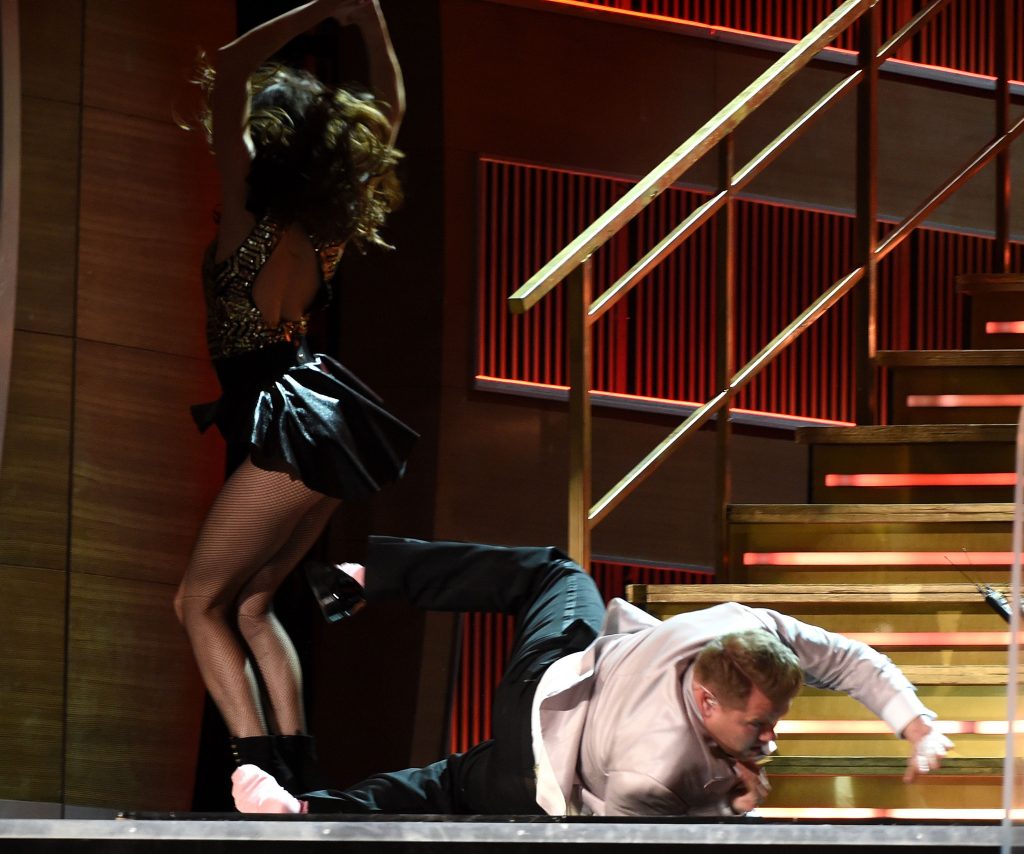 9.  Undie Achievers!
Twenty-One Pilots made a vow that if they were to win at the Grammys they would do it with no pants and as promised, they walked up To collect their award for best pop duo performance in nothing but undies.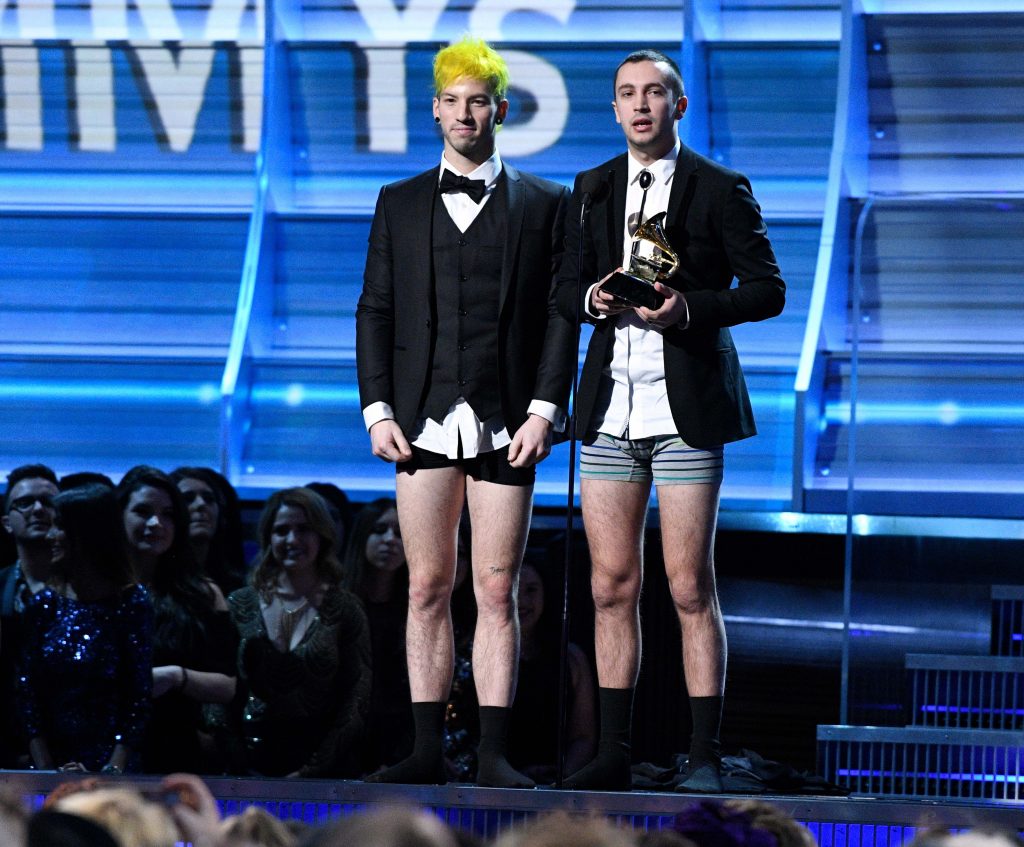 10. Cee Lo Green was a grammy. If you come dressed as a grammy award, that means you won one, right?