With lots of highly anticipated titles in the next few months, 2020 is set to be a massive year for gaming. Next-generation consoles – the Xbox Series X and PlayStation 5 – are set to arrive at the end of this year, and they'll be bringing a heap of new and exclusive launch titles with them. Here are seven games coming out in 2020 that we think deserve your attention.
Cyberpunk 2077 (September 17 on Xbox One, PlayStation 4, PC, and Google Stadia)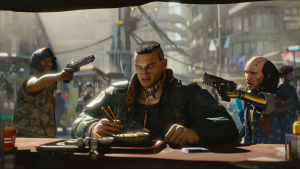 The developers behind The Witcher 3: Wild Hunt, one of the most critically acclaimed games of the last decade, return with another epic role-playing game, this time set in a dark dystopian future. Players will take control of a fully customisable character known as 'V'. Once they are out in the vast metropolis of Night City, exploration and missions will unlock new abilities and upgrades through the game's fluid class system, putting players' choices and actions at the forefront of gameplay. Cyberpunk 2077 also has an A-list line-up with Keanu Reeves playing the ghost of Johnny Silverhand, an integral character to the story, as well as music from Grimes and A$AP Rocky featuring in the game too. If it's anything like The Witcher 3, Cyberpunk 2077 will be not just one of the best games of 2020, but one of the games of this decade.
The Last of Us Part II (May 29 on PlayStation 4)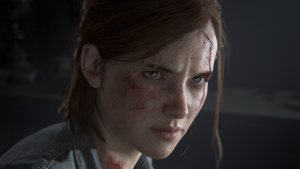 Seven years after the release of The Last of Us, more heart-wrenching, infection apocalypse-based action gameplay is on the way in the form of The Last of Us Part II. Set five years after the first game, Ellie and Joel return with players taking control of an older Ellie who's out for blood. Much like the first game, The Last of Us Part II will be another dark and violent look at life in a post-apocalyptic world. Still, hopefully its Ellie-centric revenge story will offer a more in-depth look into the teens' emotional side from surviving in a chaotic world.
Final Fantasy VII: Remake (April 10 on PlayStation 4)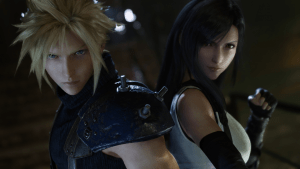 Final Fantasy VII: Remake is not just a fancy remaster, but a complete reimagining of the beloved 1997 Japanese role-playing game, Final Fantasy VII. The remake features a brand new combat system that infuses close-up action with the original game's chess-like turn-based strategy. The game is so big in fact that this is just the first instalment in a series of games that will reinvent the 1997 classic, although nothing is known about those future instalments. While this game is primarily nostalgia incarnate for those who played the original way back when, the game has enough to look exciting and fresh to new players too.
Halo Infinite (Christmas 2020 on Xbox Series X, Next-gen series)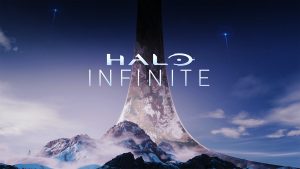 The only true next-generation game to appear on this list, Halo Infinite will be one of Microsoft's heavy-hitters for its next iteration of Xbox, the Xbox Series X. Very little has been shown about Halo Infinite. So far, we know it'll use a bespoke game engine called Slipspace, and Master Chief will be returning with a new look, more akin to his classic armour from Halo 3. We'll undoubtedly see more details on this flagship next-gen title at the E3 exhibition in June.
Doom Eternal (March 20 on Xbox One, PlayStation 4, PC, Google Stadia, and later in 2020 for Nintendo Switch)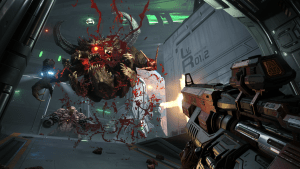 The Doom Slayer rises again to face more demon hordes ripe for ripping and tearing. Carrying on the story of Doom (2016), Doom Eternal sees the Hell invasion finally reach Earth, devastating the planet and humanity. It's up to the Doom Slayer to use his new arsenal of weapons and abilities, to charge headlong into the infernal army of demons in an interdimensional crusade. Having been delayed four months, we hope that Doom Eternal will provide more of the same fast-paced and intense shooter gameplay that made Doom (2016) so great, but with some extra polish and surprises.
Marvel's Avengers (September 4 on Xbox One, PlayStation 4, PC, and Google Stadia)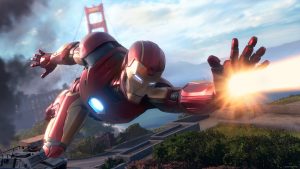 Unfortunately, you'll have to wait a little longer to play Marvel's Avengers. Its original May 15 release just got pushed back to September 4, allowing Crystal Dynamics to give the game a bit more polish. Despite the controversy that this game caused last summer, it's still one we're looking forward to. In a unique story separate to Marvel's films, you'll be able to play as and customise your favourite heroes, alone and with friends. You can read the RiverOnline's thoughts on the preview demo here.
Half-Life: Alyx (March on PC-compatible VR hardware)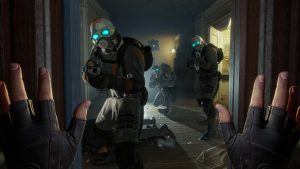 Although it's not quite the Half-Life game fans were expecting, Half-Life: Alyx is better than nothing; even if it is a Half-Life 2 prequel and is exclusive to PC compatible Virtual Reality platforms. Alyx Vance will need to explore, solve puzzles and fight the alien race known as the Combine to save the world in Valve's physics-based playground. On the whole, not much is known about Half-Life: Alyx, including a specific release date. Hopefully, more details will come out in the weeks leading up to its release in March.
You can expect Sony and Microsoft to provide plenty of surprises and announcements throughout the summer for more of the biggest next-gen games coming at the end of this year and beyond.