Students have come and gone, but KU's halls of residence have become the homes of some furry friends, including Tyrone, who has been the 'Clayhill cat' for over a decade.
Tyrone was abandoned and rescued by caretaker Paul Grundy, who adopted the cat.
However, the feline has not had the easiest time in his home.
"He has been severely injured by a student kicking him and he broke his sternum," Grundy said.
"Unfortunately, we didn't catch the student. I only took him to the vets because he had a hernia and when they x-rayed him, they found it was broken."
Sadly, Tyrone's fellow Clayhill cat, Simba, has not been seen at Clayhill since last summer.
A new resident temporarily took Simba's place, as a baby bat was found in a nook of one of Clayhill's flats this summer.
Administrative assistant, Ashley Nesbitt, said: "We called a volunteer who was a firefighter and he came to rehabilitate the bat. We think it was abandoned because when baby bats do not follow their mothers, they get left behind."
Emma the fox has claimed Seething Wells as her home, being frequently spotted there for approximately a year.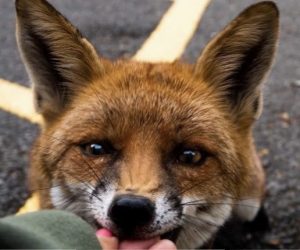 The fox's popularity skyrocketed when she began to be pictured by students and staff.
"The first fox I ever saw outside of a zoo in California was at Seething Wells in first year. I was freaking out when it happened. I thought it was so cool," said third-year civil engineering student Lindsey Shoffiett.She also has her own poster hung proudly in the common room of Seething Wells for all to see.
If you have any pictures of new wildlife or animals around halls, please send them to editors.river@gmail.com.