This week, Kingston University celebrated the history of Kingston School of Arts in a series of exhibitions and events that marked the 140th anniversary of the first art classes ever held in the borough.
In addition to the anniversary, the campus of Knight's Park simultaneously celebrated 75 years since it first opened its doors to students.
Robert Knifton, researcher at Archive Kingston School of Arts, described the week as a historic moment to collaborate with museum and community partners as well as local residents to discover and celebrate the heritage of Kingston town.
He said: "I would highlight the Art School Counterculture event at the museum, Thursday March 5, where we are arranging for student performers to play music, read poetry and create characters to celebrate the art school atmosphere in the 1960s and 1970s.
"They will also perform their own material inspired by the art school through that era. We are hoping to have current students wearing some vintage fashion designs from the 60s too, and inventing an art school 60s persona for the night."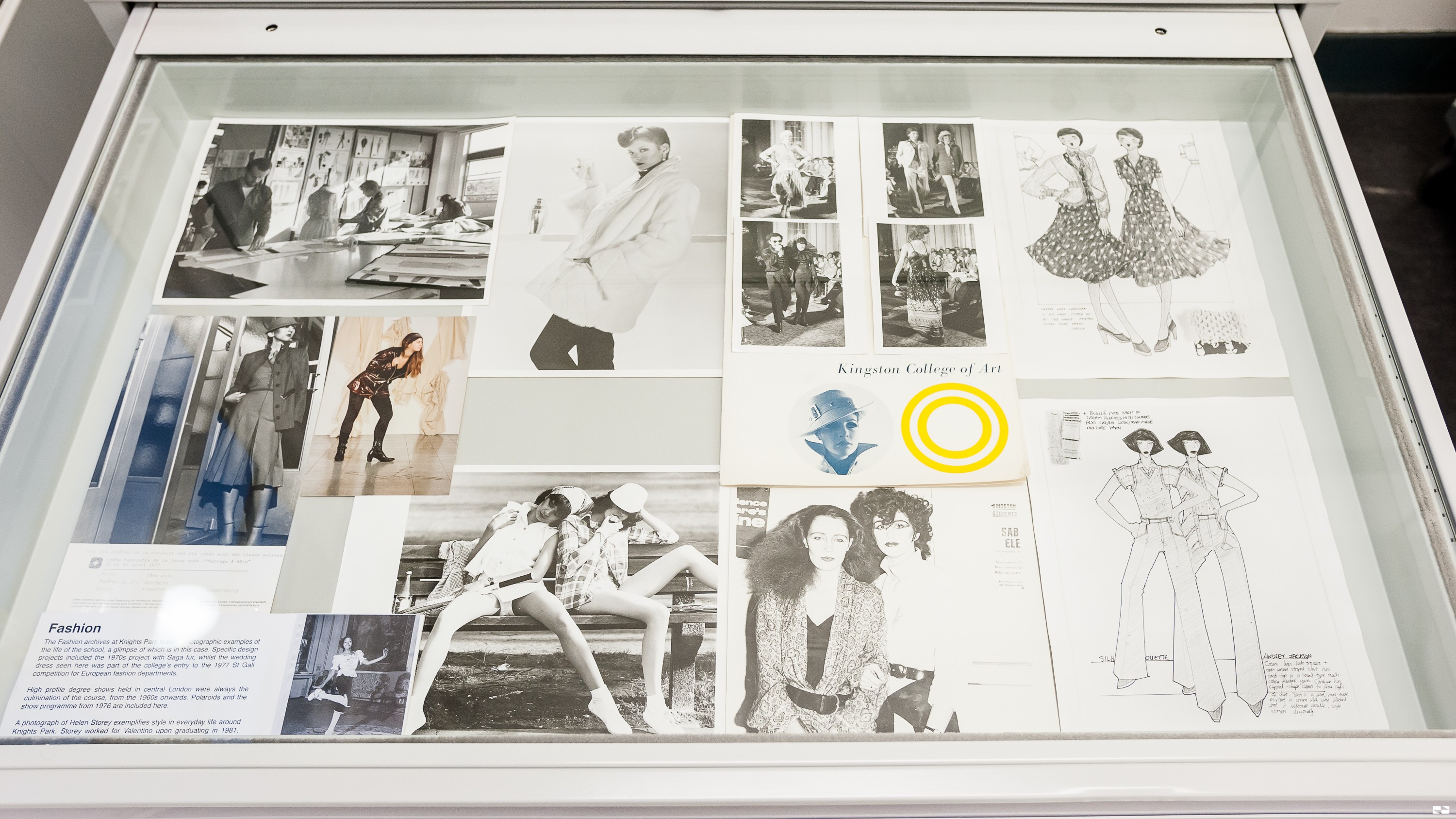 Fran Lloyd, Professor of art history at Kingston, established the research project and has a long connection to the art school. She said the research informing the current exhibitions has taken over three years.
"As an art historian I have always been interested in the history of art schools in the UK, and the way they were initially set up from the mid-nineteenth century to increase the competitiveness of Britain through the teaching of art, craft and design skills," she said.
She added: "The faculty is part of this national and international history, and a 140 years on is a good moment to present this fascinating history."
The line of exhibitions and events started at the beginning of this week and will continue until March 19, where the final event will be a fashion show at Kingston Museum, showcasing graduate designs from Kingston University's fashion department.
With the intention of revealing and celebrating the Art School's stories and creative objects which represent Kingston's history, events and exhibitions will take place all over town, even in the train stations.
Knifton said: "We are working on a small display to go up in Kingston station. It will feature photographs by Norwegian former Architecture student Børre Ludvigsen.
"He documented his journey from Balham to Kingston on a day to the Art School in 1967. We are putting them up in our waiting rooms to promote our other exhibitions around Kingston."