Tag Archives:
remembrance day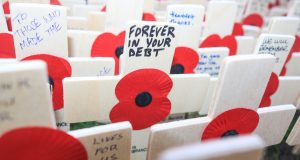 "In Flanders Fields, the poppies blow. Between the crosses, row ...
Read More »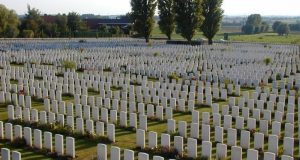 Ninety-nine years ago, at the eleventh hour, the guns fell silent.
Read More »
A KU staff member honoured the victims of transphobia by making a personal shrine.
Two thirds of young people in Britain do not know the dates of the First and Second World Wars, a recent Remembrance Day poll shows.
Read More »
The BBC has been one of the top stories in a look at the highlights of this past weeks news.
Read More »
Both students and staff at Kingston University remembered the fallen soldiers on rememberance day on the 11th day of the 11th month.
By Amaly Alfi
Read More »