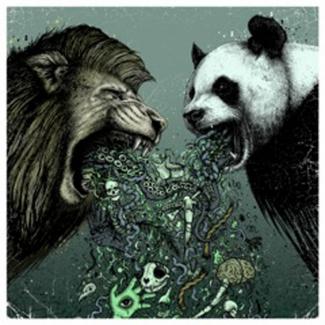 Dan le Sac vs Scroobius Pip have reunited for their third collaborative studio album Repent, Replenish and Repeat.
RRR is on par with Logic of Chance but doesn't quite reach the standard of their debut release Angles. It's clear from the first track, Stunner, that this spoken word/electronic duo have taken a much darker and aggressive approach. Dan le Sac's heavy and industrial beats collate with Pip's venomous lyrics especially in tracks like You Will See Me and Heroism. The materialism of hip-hop culture is slammed in Gold Teeth featuring dubstep producer Flux Pavilion, and Itch from the late punk band The King Blues joins in with politically charged criticism of British sensibilities in Stiff Upper Lip. Dan le Sac vs Scroobius Pip don't seek gratification from critics; they make music for themselves and their fans and they must be doing something right as RRR has reached number one in the Official Record Store chart and number five in the Independent Albums' top 40. It's a good effort and at the very least a grower.
You may not find Repent, Replenish and Repeat in most music stores as it's an independent release but copies of the album are available from Banquet Records.