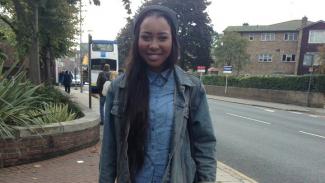 This week we are showing you that fashion isn't just for girls and we have also been spotting Kingston's best dressed guys. We are giving you an excuse to dress up for university as we could catch you when you least expect it next week!
Practical but Stylish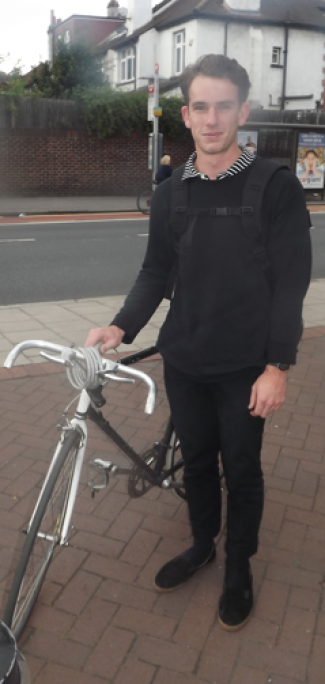 Name: Toby Cushnir
Age: 20
Second-year graphic design student
Top: UNIQLO
Trousers: American Apparel
Toby's plain and simple outfit is practical but stylish and is perfect for the commute to university by bike or any other form of transport. Add a splash of colour to a dark outfit by adding a coloured shirt under a dark jumper.
Fashion tip: Wear low-cut socks with Converse or boat shoes such as these.
Double Denim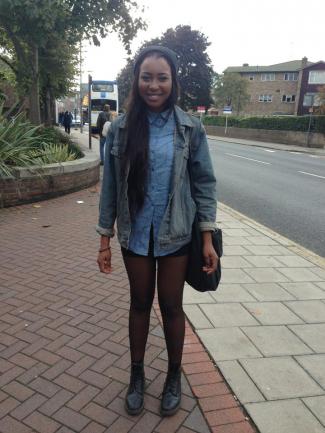 Name: Nikki
Age: 21
Third-year pharmaceutical science
Dress: H&M
Shirt: H&M
Boots: Doc Marten
Jacket: Gap
Wearing denim on denim is always a tricky one but Nikki shows us that double denim is acceptable especially if you wear two different coloured denims. The change in colour creates a subtle double denim look. If you want to try the look yourself make sure you don't over do it like Britney and JT.
Fashion tip: Pair a beanie with a casual outfit for the colder months
Clashing Patterns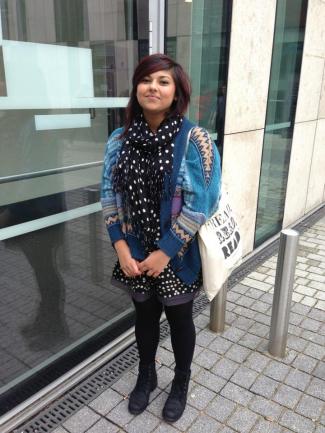 Name: Jess
Age: 19
Second-year English literature
Cardigan: Rocket
Skirt: Primark
Scarf: Peacocks
Boots: Clarks
Clashing patterns is on trend right now. To make sure your outfit isn't too lairy add dark leggings or trousers and footwear like Jess so the outfit isn't too bold. Try to keep the colours similar even if the patterns are not to make the outfit come together.
Fashion tip: When clashing patterns try a darker colour on top of bold colours so the outfit isn't too over the top
Night Owl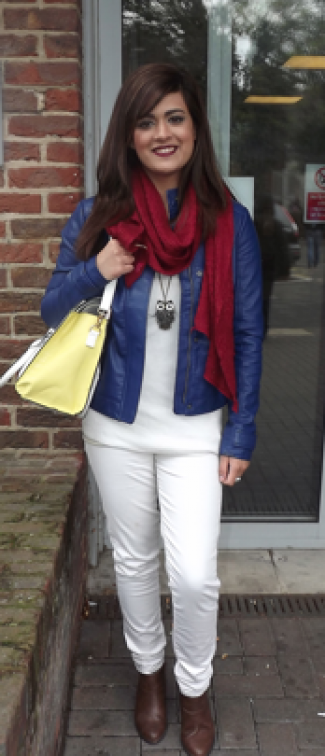 Name: Mashaal Rana
Age: 21
Third-year journalism student
Jacket: Hollister
Necklace: Accesorize
Scarf: New Look
Jumper: H&M
Trousers: Pull & Bear
Boots: Miss Selfridge
Bag: River Island
Mashaal has made a simple, basic white outfit interesting by adding a brightly coloured scarf and jacket. This outfit is perfect for day and night, the heeled boots are the perfect alternative to heels. Comfortable but glamorous.
Fashion tip: Make an outfit stand out more by adding bold accessories.
Remember next time to bring a spare outfit as we could catch you on your walk of shame (or stride of pride)!