The difficulties for many businesses and their struggle to survive during the Coronavirus pandemic have been clear to see. Many have suffered huge financial losses due to forced closures or a drop in business as people are fearful of leaving the house.
Despite this, one area that has been thriving during this period is the property market. During the second lockdown the government still allowed activities regarding the property sector, such as visiting estate agents, viewing properties and moving house.
Robert Jenrick, the Secretary for State for Housing, said that the housing industry has been "a crucial part of the economic response to Covid-19".
Dexters in Kingston are one of many estate agent branches that have benefitted. Richard Page, marketing director of the company, says that they have adapted the business to maintain safety during the pandemic. Page said: "The market has been very busy with home movers motivated by having had the time during the initial lockdown to plan for the future and where and how they want to live."
"We follow Government advice on how to operate safely with a Covid-secure workplace, putting the welfare of our colleagues and customers first. We work with our office doors closed to the public, but are available by appointment. Where needed, office desks have been reconfigured to provide social distancing, with screens in place if appropriate."
Page went on to describe how Dexters have made viewing houses possible for customers during the pandemic. "Initial property viewings can be carried out by video. Physical viewing appointments are carried out by colleagues wearing gloves and masks," said Page.
Dexters is also a rental agent, and Page says that this is another reason why it was essential that they were allowed to continue trading by the Government.
"Not only are we hard at work on the many sales and lettings that we have going on at the moment, we are also responsible for looking after tens of thousands of Londoners who rent properties through us and we need to manage their safety and property maintenance needs, which don't stop during a lockdown."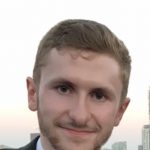 Third year journalism student at Kingston University, currently the sports editor on The River. Interests include football, boxing and sports writing.