Aimee Miller talks to BBC Newsnight presenter Emily Maitlis about her new book, Prince Andrew, and life in the spotlight.
If there's one thing that is remembered from the explosive Prince Andrew interview back in November 2019, it must be the abundance of Pizza Express memes that took over the internet.
But how many people took note of the award-winning BBC Newsnight presenter, Emily Maitlis?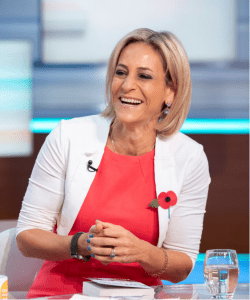 Now, the 49-year-old journalist is one of six shortlisted authors for the upcoming KU Big Read and believes her book, Airhead: The Imperfect Art of Making News, could have a big impact on Kingston students.
In an exclusive interview with The River, Maitlis says: "The book helps people to understand how many mistakes are made along the way. And actually, how helpful mistakes can be.
"I think part of the delight I had in writing the book, was realising that to get to where I've got to now has been a whole combination of intense preparation, very careful forethought, absolute chaos, and things not turning out according to plan."
Maitlis presents BBC Two's news and current affairs programme Newsnight, and also covers elections for the BBC in the UK, US, and Europe.
In 2019, she led the first all-female line-up, and GQ's February issue titled her as the most influential person in Britain.
Like many recent graduates, Maitlis struggled with what she wanted to do after graduating from Queens' College, Cambridge University, with an English degree.
She "fled" to Hong Kong in 1992 for six years, where she started working at a radio station, before progressing on to work for NBC Asia as a business journalist and has since developed a successful career in broadcast.
"When I was starting out, people always used to talk to me about my game plan, 'What are you going to be, why are you going to do that, what happens next?'," the British-Canadian presenter says.
"Quite often, you don't really have a clue, and you'll leave things slightly to the hand of fate, and I hope that there's something in the book that speaks to that.
"It's great to have an idea of what you're trying to do or where you're trying to go, but quite often, the rubber hits the road, and the reality is completely different."
As well as being shortlisted, Maitlis recently won the Network Presenter of the Year award at the RTS Television Journalism Awards for her explosive interview with Prince Andrew, regarding his friendship with convicted sex-offender Jeffrey Epstein and his role in the allegations.
Maitlis says: "It was a very specific interview about a very specific friendship and set of circumstances in a certain time frame.
@KUBigRead shortlisted author and @BBCNewsnight reporter Emily @maitlis told The River she has as much to learn from @KingstonUni students as they do from her. Read more from @_MillerAimeeL's interview ➡️ https://t.co/RFuHqSNSq2#interview #bbc #theriver #kingstonuniversity #ku pic.twitter.com/C4ry9zFszf

— River Newspaper (@RiverNewspaper) March 6, 2020
"My job as a journalist is to say 'hang on, there's a lot of questions around this, and I'm going to try my very best to get to the bottom of it' or at least allow them to answer the questions as fairly as they can.
"Once that's done, there could be huge ramifications on a story, but in a way, that has a life of its own. I don't control that anymore."
In an article Maitlis wrote for The Guardian, she called the interview her single (and inadvertent) contribution to youth culture.
She tells The River: "I didn't meet many people of any age that had not come across the interview or had something to say.
"I think people took different things away. I think a lot of interviews we did around the Weinstein-Me Too allegations whether it was with young women who worked for Weinstein or actresses who had to cope with him, I think that touched a lot of women.
"I think some of the political interviews where we had to hold power to account, and have done it in a fairly robust way, has been inspiring for young people thinking 'is there a bar for questions you can or can't ask, or are there things that you can't say?' I hope that the answer to that is there shouldn't be really as long as your tone is right."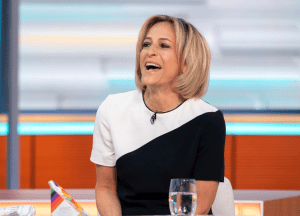 Her autobiography, Airhead, is a collection of her high-profile interviews, experiences throughout her career, and how she approaches her successes and mistakes.
"Half of the things I've put in that book are things that I couldn't have ever predicted. It wasn't that I hadn't done my homework or that I hadn't done the prep, it was things that blindsided us, and I think you should see them as part of a whole growing experience and be able to laugh about it afterwards," she says.
Maitlis adds: "Yours is the generation that will have plenty to teach my generation, whether it's about climate change or about the sacrifices you can make or group work as opposed to individualism. You know, I think all that stuff is something we will learn from you.
"Each generation forges its pathway, and I think that I am really excited to see what your generation and what Kingston University decides are the things we need to listen to.
"It's a massive two-way street. I often read people who have written stuff who are much younger than me, and I've been left open-jawed by the wisdom and the thoughtfulness and the sensitivity.
"I have as much to learn from the next generation of university students as hopefully, they can from me."
Read more about the six shortlisted KU Big Read books, here.
Chief sub-editor at The River writing about all things books, reviews & north-east Asia. Say hi on Twitter or email me!